Print This Post
For the Fourth of July, entrees are usually pretty obvious. Everybody grills out, so you've got hot dogs, hamburger, or pulled pork if someone's feeling adventurous. The fun part of your Fourth of July menu is always the desserts. Food bloggers are very creative in incorporating the American flag and/or red, white, and blue into their easy dessert recipes for the Fourth.
This year, we're seeing super-cute desserts for dessert bars, poke cakes, and popsicles. Can't decide between the three? Just make 'em all. After all, you have that freedom. 🙂
RecipeChatter came up with our own cute, patriotic dessert this year. Warning: brag alert. This American Flag Cake is literally the most perfect potluck dessert you could make! It's simple, yet fun. So easy, too.
At TheBestDessertRecipes.com, we've been busy adding Fourth of July dessert recipes to the site so that your desserts can have a firework effect, making everyone "ooh" and "aah." Enjoy!


Oh Say Can You Sweet: 21 Patriotic Dessert Recipes for the Fourth of July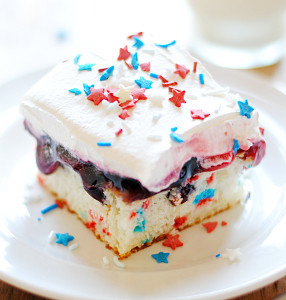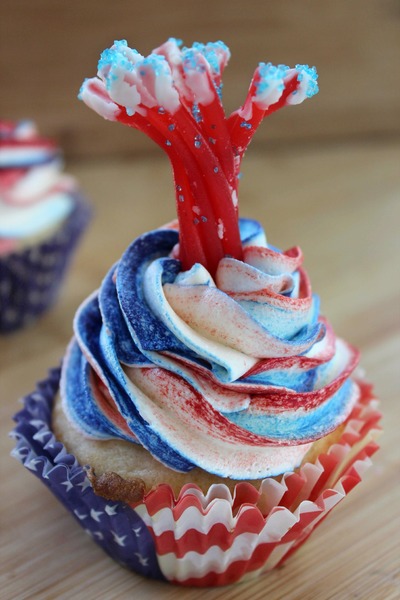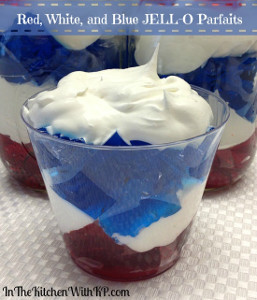 TheBestDessertRecipes is dedicated to the best dessert recipes and baking tips. From easy cookie recipes to recipes with cake mix, we find and deliver the best desserts from all over the web. Plus, we feature free product reviews and giveaways of all the latest and greatest products including baking gadgets, cookbooks, food, and more. TheBestDessertRecipes is a wonderful online resource for bakers and dessert enthusiasts of all skill levels.
Latest posts by TheBestDessertRecipes (see all)
Print This Post