Casseroles are just perfect for family dinners. They're usually big enough to feed a crowd and simple enough to make in an hour or less. That's why so many classic American family dinner recipes are casseroles!
When I think back to my family meals around the table (oh so long ago), the best dishes were usually a casserole of some sort—either a Dorito-laden, cheesy creation my dad would call "Nacho Supreme," or some kind of chicken concoction. Whatever the type, I always went back for seconds.
At AllFreeCasseroleRecipes.com, we have enough easy casserole recipes to make your head spin. However, there are some family favorites that stay popular because they're quick, easy classics.
Our most popular casserole of all is Wicked Chicken, which really couldn't be simpler. That easy casserole recipe has been tested by families across the country, and we're always receiving Facebook messages, tweets, and emails saying how much everyone loves that recipe. Thanks to Chandra from The Plaid & Paisley Kitchen for sharing it with us!
Check out our round-up of 10 easy casserole recipes that are true family favorites. You'll make them again and again!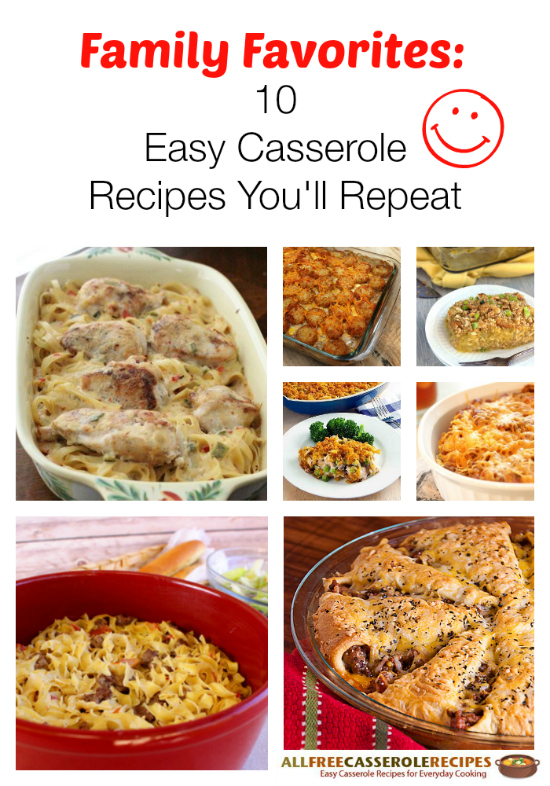 2. Wicked Beef – See more ground beef casserole recipes.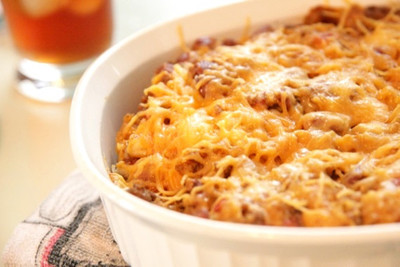 5. Ground Beef Doritos Casserole
6. Grandma's Heirloom Country Chicken Casserole
7. Chicken 'Noodle' Casserole – See more Chicken Noodle Casserole recipes.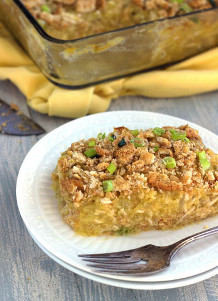 8. Vintage Tuna Noodle Casserole
10. Kate's Martha Washington Casserole
For any of these classic dinners, don't forget the biscuits!
What casserole recipe do you make again and again? Let us know below in the comments!
Latest posts by AllFreeCasseroleRecipes
(see all)