Look, I love going to the grocery store. It's like solving a complicated (and delicious) puzzle! However, there's nothing worse than when you're getting ready to make a dinner or a little treat, and you realize you've forgotten that important ingredient. That panicked trip to the grocery store is my personal nightmare.
Never fear, folks. I've gathered up the recipes that you need to have on hand for just that kind of situation. Whether it's the snack you meant to pick up but forgot, or it's that important ingredient for dinner that never made it to your shopping cart, there's a recipe here for that thing you need.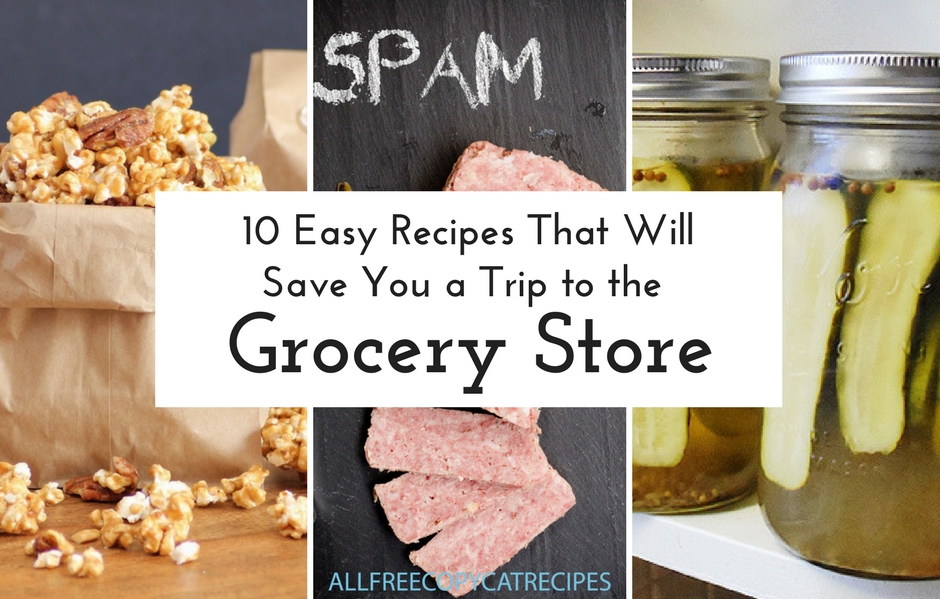 Homemade Cooking Ingredients
I can't tell you how many times I've started to make some kind of dessert and realized, halfway through baking, that I forgot to pick up that tub of whipped topping. (I'm a big fan of dessert lasagnas, so I always like to keep some around.) However, with these recipes on hand, I haven't worried about that in ages. Most of the time, I know I can make do with something else that I already have in my pantry or by using one of these amazingly simple copycat recipes.
Copycat Cream of Mushroom Soup
How to Make Sweetened Condensed Milk
Homemade Grocery Store Snacks
These snacks are my weakness. I always throw a couple on my shopping list (especially the snacks from Trader Joe's), but every now and then I get a craving from something that I'm missing from my pantry. This typically happens with Cheez-Its, if we're being totally honest. While some of these snacks aren't always the healthiest, if you make them yourself, you know exactly what is going into them! Now you can snack with some peace of mind.
Homemade Pepperoni Pizza Hot Pockets
What's on your grocery list? Let us know below in the comments!
Latest posts by AllFreeCopycatRecipes
(see all)