As the fall weather rolls in, I am starting to think about changing up some of my menus for the months ahead. First off, my family loves to go apple picking. That is always high on the list for fall activities. I like to be able to find uses for all of the apples we bring home, so I've been on the hunt for some apple recipes that I know my family will enjoy eating.
Pumpkin recipes are also getting an extreme amount of play this year. There are so many slow cooker pumpkin recipes to explore. Even when you walk around the grocery store, more retail brands are starting to come out with pumpkin-flavored items, from cereals to muffin mix. For Thanksgiving especially, I am trying to hunt for some new and interesting pumpkin recipes besides my been-there-done-that pumpkin pie. Pumpkin soup is also a winner in most instances with my hungry crowd!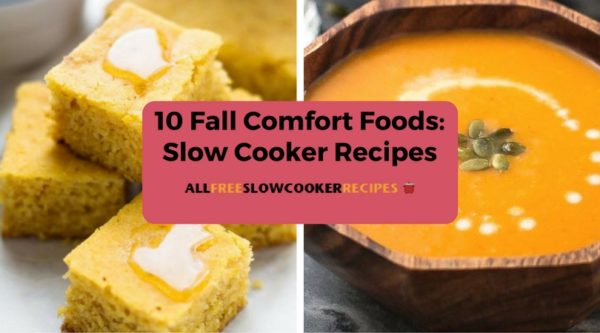 10 Fall Comfort Foods:
Slow Cooker Recipes
As the leaves begin to fall, it is time to start considering adding more soups into our dinner plan. I am also thinking about adding in some heavier dishes such as chili recipes and some meats surrounded by delectable gravy. Hot food will be in demand, and this is the time I really start appreciating my slow cooker. A hot dish for dinner is a must as the temperatures start to fall. I want to share with you some of our lovely fall recipes that are comforting and satisfying. Although you are starting to think about covering up your grill until next year, there are many great dishes to look forward to enjoying with friends and family in the coming season. After a, fall means comfort for many!
10 Fall Slow Cooker Recipes
Slow Cooker Chicken Chowder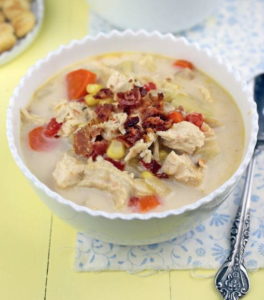 Slow Cooker Double Pumpkin Chili
Slow Cooker Butternut Squash and Sweet Potato Soup
Slow Cooker Pumpkin Bread Pudding
Slow Cooker Stuffing with Sweet Potatoes
Slow Cooker Butternut Squash Cornbread
Sweet Maple Slow Cooked Chicken
Butternut Squash and Gnocchi Casserole
Overnight Slow Cooker Pumpkin Oatmeal
What are your favorite fall recipes? Tell us in the comments below!
Latest posts by AllFreeSlowCookerRecipes
(see all)