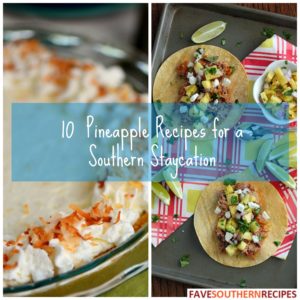 When I think of the perfect vacation, I automatically think of a tropical getaway. And when I think of the tropics, the first thing that pops into my head is tropical fruit. Pineapple, bananas, mangoes, yum. Even if you're short on time or money, you can still enjoy a vacation. Enter: the "staycation," the art of vacationing at home!
Thankfully, many tropical fruits can be found at your local grocery store, which means you can get a taste of the tropics without the hassle of packing your bags or renewing your passport.
If you can't jet off to your favorite beach locale, you can bring that tropical flavor to your own home with these pineapple recipes. Pineapple is the perfect addition to sweet treats like cake and fruit salad, and it even tastes great in savory dishes like casseroles and meatloaf recipes.
We encourage you to try these Southern recipes with pineapple and enjoy a staycation. Whether you're using fresh or canned pineapple, these delicious recipes will take you to a pineapple paradise. So, whip up one of these recipes and enjoy a relaxing vacation—even if you're just sitting on your front porch.
Pineapple Dessert Recipes
These dessert recipes will put you in the vacationing mood. Whether you're craving a creamy dessert or a classic Southern cake, you'll find something delicious in our selection below.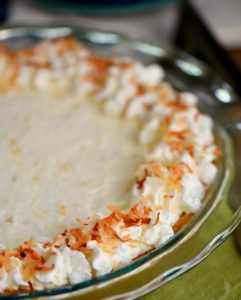 Paula Deen-Inspired Punch Bowl Cake – made in our Test Kitchen!

Pineapple Cake with Coconut Pecan Icing

No-Bake Pina Colada Cream Pie – pictured

Skillet Caramelized Pineapple Sundaes – pineapple and ice cream is the perfect tropical combination

No-Bake Pistachio Watergate Salad

Tropical Hummingbird Cake – pineapple, take me away!
Savory Pineapple Recipes
It might sound odd to add pineapple to savory dishes, but once you try these recipes you'll want to add pineapple to everything!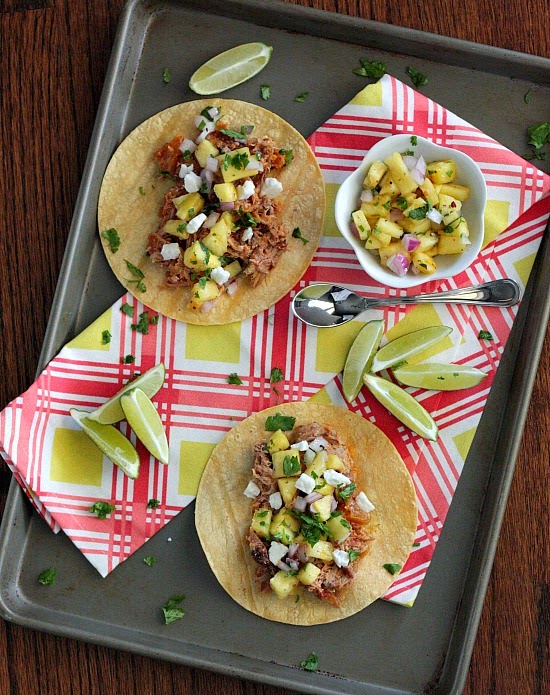 Slow Cooker Pineapple Pork Tacos – pictured

Tangy Pineapple Meatloaf – unexpected, but sooo delicious

What's your favorite recipe with pineapple? Let us know below in the comments!
Latest posts by FaveSouthernRecipes
(see all)