Fall is upon us, and it is time to take stock of all of the wonderful chicken recipes to make in your slow cooker. Some of these chicken recipes will put you in the mood for some great fall activities. This is also the time when my family loves having a warm and satisfying meal that will help them deal with the weather moving in the colder direction. This is the time of year when slow cooker chicken recipes for dinner are a welcome site on the plates in my house.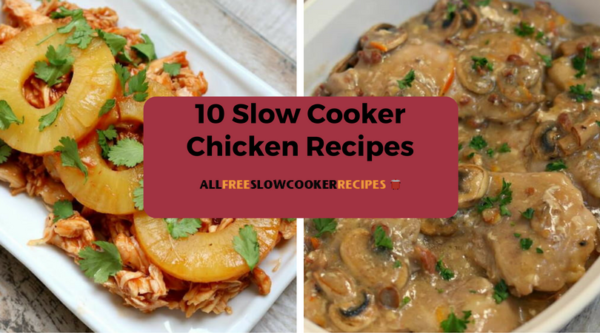 10 Slow Cooker Chicken Recipes
My slow cooker is my champion at simmering up some of my most tender and juicy chicken dishes that we love to eat. My first bite leaves me speechless at how soft and mouth-watering my chicken can be after cooking in my slow cooker for 8 hours. The flavors I put in with the chicken are incredibly apparent to my palate, and my dish could not be more exciting to eat. We have some wonderful slow cooker chicken recipes to share with you. Not only are they delicious, but they are also fast and easy to make in your slow cooker. Any busy night, these recipes will just about save your life. Try one of our favorites today!
Slow Cooker Chicken Recipes
Slow Cooker Spicy Coconut Chicken Drumsticks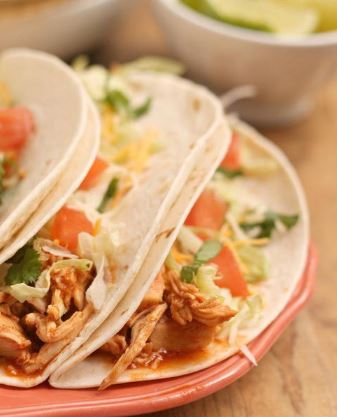 Easy Slow Cooker Hawaiian Chicken Sandwiches
Slow Cooker Toasted Pecan Chicken
Tasty Slow Cooker Mango Salsa Chicken
Slow Cooker Chipotle Chicken Tacos
Slow Cooker Buffalo Chicken Lettuce Wraps
Easy Slow Cooker Chicken Tortellini Soup
Easy Slow Cooker Country Chicken
Slow Cooker Smothered Chicken Burritos
Do you have a favorite chicken recipe? Tell us about it in the comments below!
Latest posts by AllFreeSlowCookerRecipes
(see all)