Why make your pork chops in a slow cooker when they can cook up so quickly in the oven? There are several reasons that your slow cooker will deliver the absolute most tender and juicy pork chop you have ever eaten. Your slow cooker will certainly take some of the stress out of rushing home and getting things ready to put in your oven. You can prepare your slow cooker pork chop recipe the night before and slow cook them while you're at work the next day. When you get home, your cooking process is finished!
Note: It's recommended that you purchase either bone-in blade or shoulder chops. The cut comes from closer to the shoulder and will become more tender as it cooks in your slow cooker.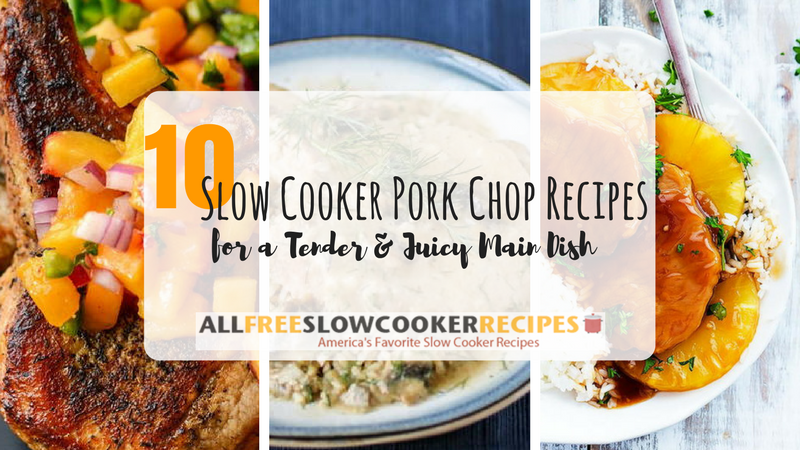 10 Pork Chop Recipes: Tender and Juicy Main Dish
You can buy these ahead of time and freeze them. Having some meat in the freezer already helps take the worry out of running to the store. We also recommend brining your pork chops before cooking them. Regardless of the cooking method, brining is never a bad idea. It helps your chops become more flavorful, while protecting against them becoming overcooked. We also recommend cooking your pork chops from your easy pork chops recipes between two and six hours on a low setting depending on your slow cooker. Your chops can start becoming chewy or overcooked at a certain point, so you need to test out your slow cooker and figure out which point that could happen at. Enjoy these flavor-packed chops and make this meal a monthly trend!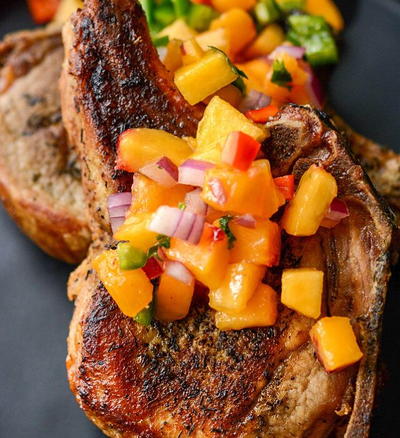 Pork Chop Recipes
Slow Cooker Pork Chop Stroganoff
Slow Cooker Chinese Pork Chops
Slow Cooker Pork Chops with Peach Salsa
Slow Cooker Hawaiian Pork Chops
Slow Cooker Mississippi Pork Chops
Happy Kid Slow Cooker Pork Chops
Hot and Heavenly Mushroom Pork Chops
Cheesy Potato Stuffed Pork Chops Recipe
Craving MORE Slow Cooker Meals?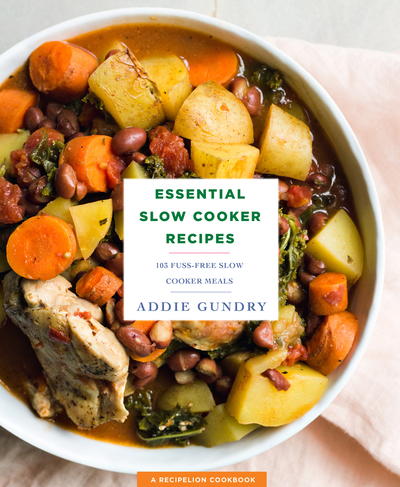 Then you have to check out Addie Gundry's latest cookbook! In Essential Slow Cooker Recipes, America's favorite appliance turns out classic one pot meals, from overnight breakfasts to hearty entrees to comforting desserts. You'll get delicious, easy-to follow recipes from everything from Slow Cooker Cinnamon Rolls to Slow Cooker Mac 'n Cheese. Essential Slow Cooker Recipes is available now!
Click here to order Essential Slow Cooker Recipes on Amazon.

Click here to order Essential Slow Cooker Recipes at Barnes and Noble.
What's your favorite use for your slow cooker? Let us know below in the comments!
Latest posts by AllFreeSlowCookerRecipes
(see all)