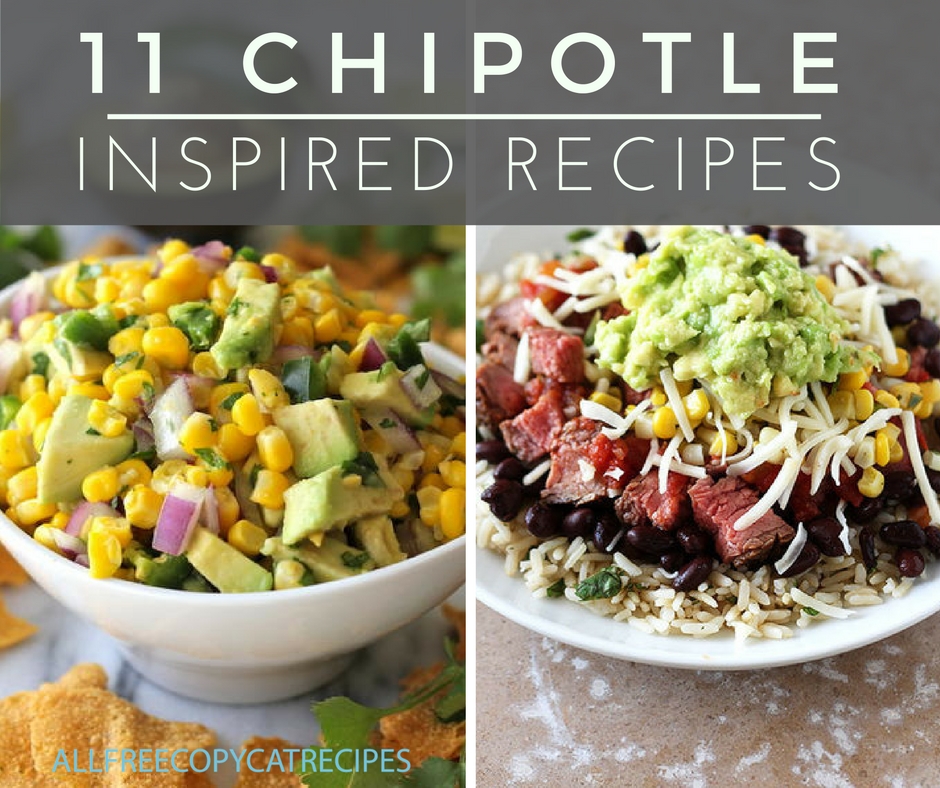 I've been a fan of Chipotle Mexican Grill for years. Their food is fast, but unlike some other chain restaurants, you still feel like you're getting a real meal. My go-to menu item is the burrito bowl because I'm usually taking my food on the go, and the burrito bowls are very portable. I also love how versatile it all is. You can customize everything to your liking. I personally really love their chicken, and their salsas are just way too delicious to pass up.
But really, the thing that has be coming back to Chipotle time and time again is the guacamole. It's so good, and I've always wondered what they put in it to make it so amazing. Now I don't have to wonder anymore because I've found the copycat recipe and put it in the list below! I will definitely be making it this weekend along with their equally amazing lime tortilla chips.
There's a recipe video below for their iconic chips, and I had no clue how easy it was to make them. In fact, now that I have the recipes for all of this, I just might have to try making one of everything. I might even throw a make-your-own Chipotle burrito party with some friends!
Burritos, Bowls, and Entrees
These recipes are the stars of the whole Chipotle show. There's a recipe for just about every Chipotle item you can imagine! I can't wait to try the barbacoa beef.
Copycat Chipotle Mexican Grill Barbacoa Beef
Chipotle's Pork Carnitas Copycat
Chipotle Shredded Beef with Corn Salsa
Copycat Chipotle Crispy Chicken Tacos
Homemade Chipotle Steak Burrito Bowl
Chips, Salsas, and Sides
I better stock up on some limes! From the amazing lime tortilla chips to the cilantro lime rice at the base of every burrito, these recipes are the special Chipotle treats that will take your burritos from good to great.
Recipe Video: Copycat Lime Tortilla Chips
Better Than Chipotle Avocado Corn Salsa
Just Like Chipotle's Cilantro Lime Rice
What's your go-to dish to get at Chipotle? Let us know below in the comments!
Latest posts by AllFreeCopycatRecipes
(see all)