When you're planning your next weekend activity, take advantage of the beautiful weather and get ready for a family picnic! Summer is my favorite season, and I'm always looking for excuses to be outside in the sunshine. These 11 Easy Mason Jar Recipes for a Picnic offer the perfect reason to do some sunbathing. They are the best portable dishes and are incredibly easy to make.
For salads, simply layer the ingredients. For desserts, prep or bake them the night before so that they're ready to travel with you the next day. There are a endless varieties of mason jar recipes, so take advantage of this helpful collection. These meals in a jar travel so easily that you'll wonder how you ever did without them. You can even modify these recipes to make them school or work-friendly. Make one (or two) of these delicious mason jar recipes for a no-fuss picnic meal.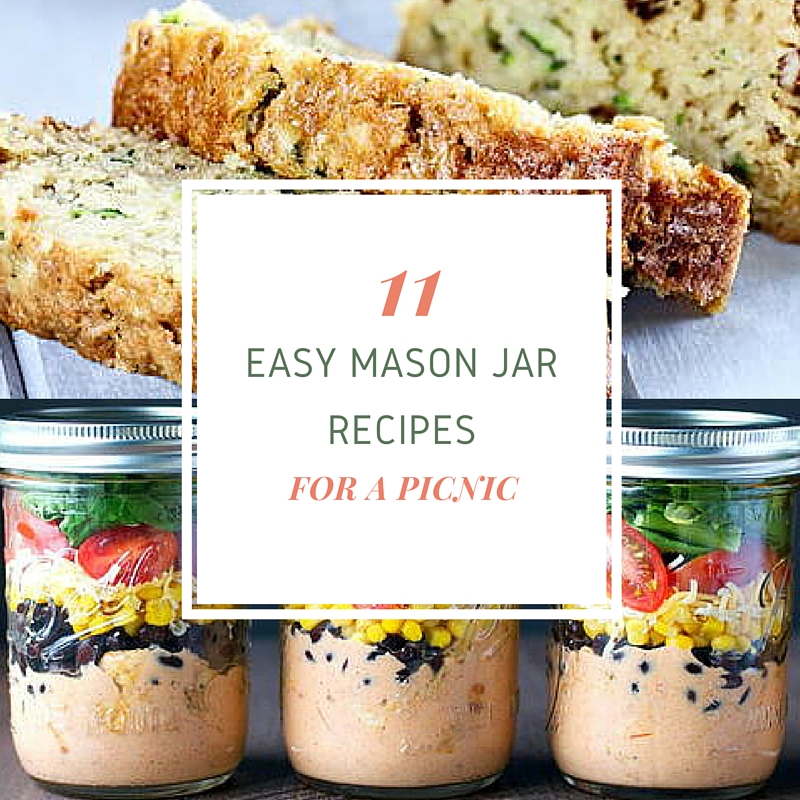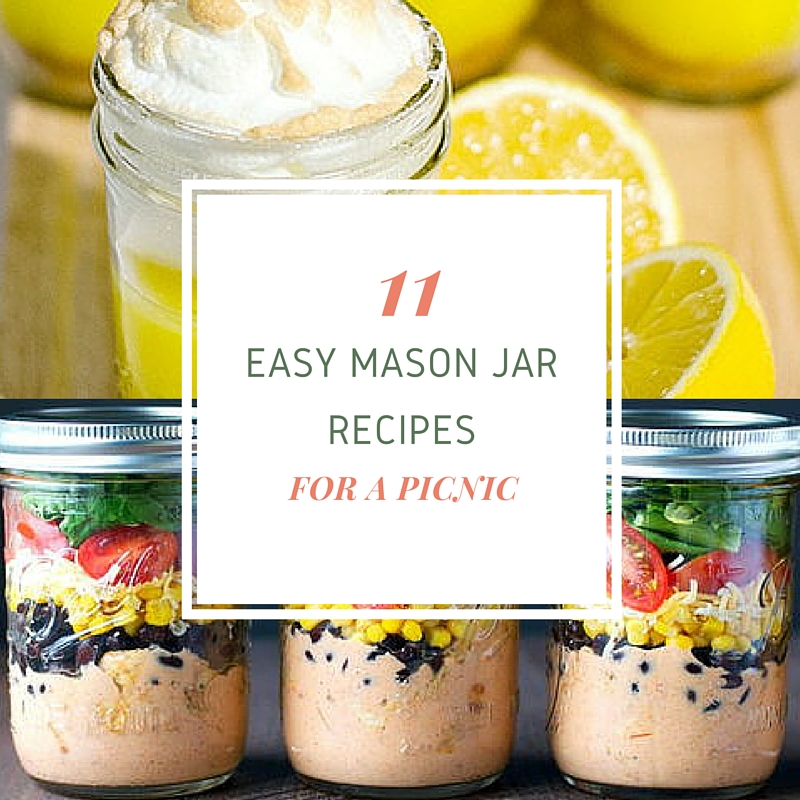 11 Easy Mason Jar Recipes for a Picnic
Mason Jar Salads & Sides
Chicken Taco Mason Jar Salads (Shown)
Greek Salad in a Jar — Watch the video!
Chicken Bacon and Ranch Mason Jar Salad (Shown)
10-Minute Loaded Potato in a Jar
Mason Jar Desserts
Banana Pudding Mason Jar Recipe (Shown)
Zucchini Bread Baked in a Jar (Shown)
What are your favorite mason jar recipes? Share them in the comments below!
Latest posts by MrFoodTestKitchen
(see all)