Print This Post
Congrats to the winner of the seventh day of the 12 Days of Christmas Giveaway:
Coriander W.
Coriander W. answered the question, "How do you like your cookies: crispy or chewy?" and said, "A soft chewy cookie is the best!" Coriander W. will be receiving a Weight Watchers® by Conair Glass Body Analysis Scale from Conair and FaveHealthyRecipes.com just in time for the holidays!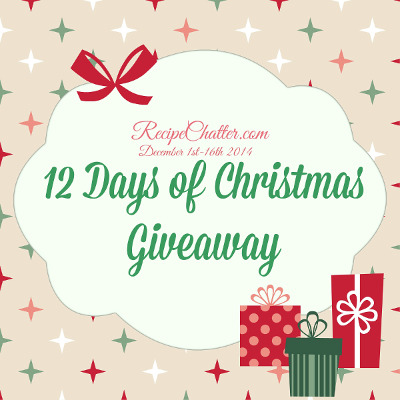 Make sure you keep checking the 12 Days of Christmas Giveaway page to stay updated on upcoming chances to win more prizes!
FaveHealthyRecipes has 1000s of quick healthy recipes and tips for living a healthy life! We want to teach you how to maintain a healthy lifestyle, so we are giving you all the tools you need to create a healthier you. We have information and recipes about modified diets and food allergies. We know that you will enjoy the quick and easy meals at FaveHealthyRecipes.
Latest posts by FaveHealthyRecipes (see all)
Print This Post