Alas, our 12 Days of Christmas Giveaway has officially ended. We want to thank all of our readers and fans for joining in on our festivities these past two weeks. We shared some of our favorite recipes with you and, in return, you shared some amazing stories and favorites of yours with us. We can't thank you enough for all of your holiday spirit and enthusiasm. It has been such a fun and festive past two weeks for us and we were so glad to have you along for the ride!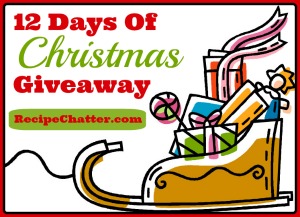 However, before we say goodbye to this year's
12 Days of Christmas Giveaway
, we have one more prize to give out: Our giant "Sleigh of Prizes"!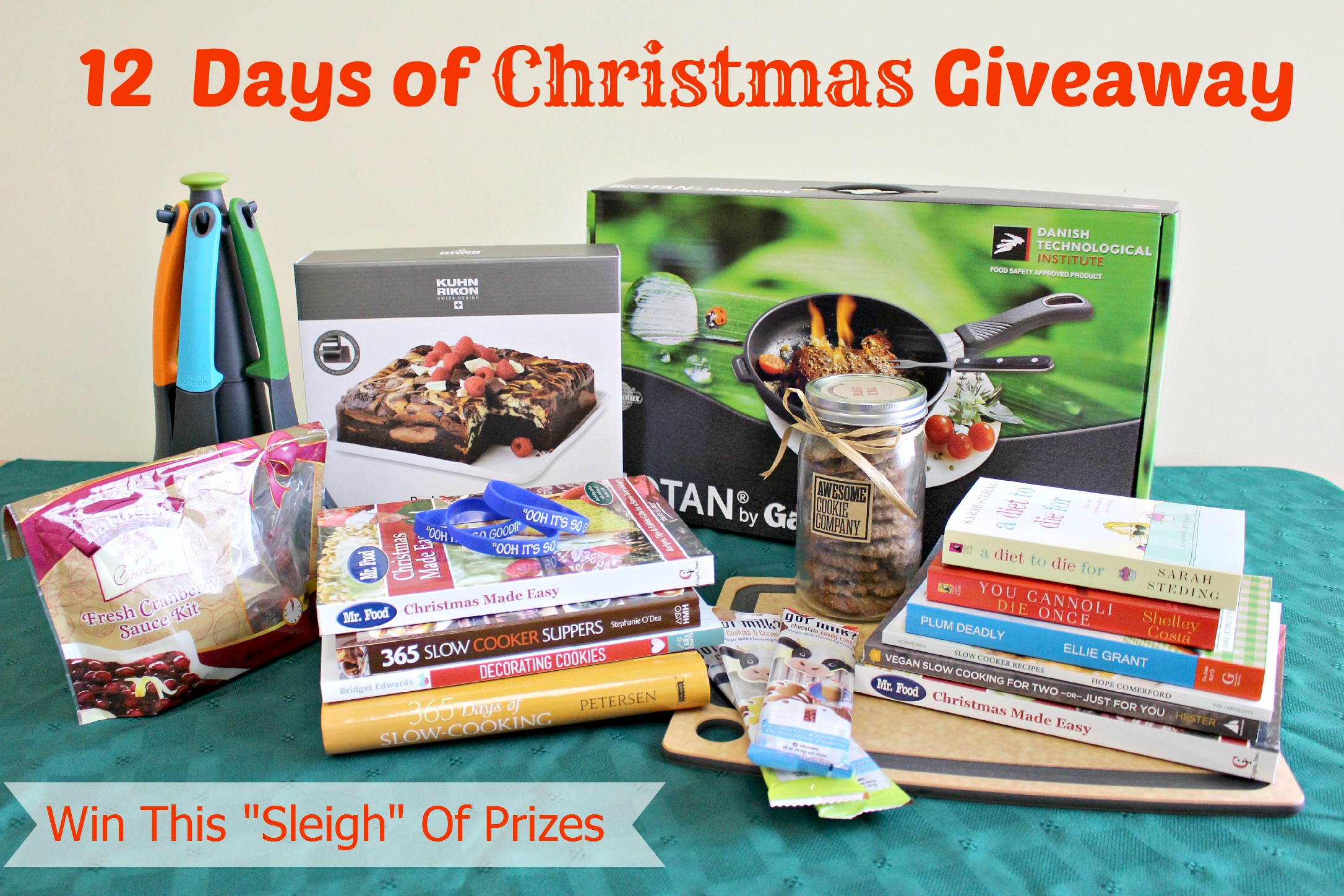 So, without further ado, our 12 Days of Christmas Giveaway grand prize winner is…
Username: jasartmar!
Congratulations jasartmar! You've won our 12 Days of Christmas Sleigh of Prizes which includes one of every prize we've given away over the twelve days.
Need a refresher on all of the amazing prizes we gave away this week? Here's a quick 12 Days recipe and prize round up!
Day One: Bakeless Cookie Butter Cookies and a jar of Cranberry Oatmeal cookies from Awesome Cookie Company

Day Two: Make Ahead Christmas Morning Casserole and the Elevated Carousel Tool Set from Joseph Joseph.
Day Three: Six Hour Cranberry Chicken and the Microwaveable Fresh Cranberry Sauce Kit from Naturipe Farms
Day Four: Chinese Noodle Casserole and a Frying Pan from Gastrolux
Day Five: Skinny No-Bake Cookies and A Diet to Die For, You Cannoli Die Once, and Plum Deadly from Simon & Schuster
Day Six: Slow Cooker Peanut Brittle Candy, Slow Cooker Chex Mix, No-Bake Chocolate Coconut Peanut Butter Bars, and Slow Cooker Hummingbird Cake Oatmeal; and a Blogger Cookbook Prize Pack from Hope Comerford, Karen Petersen, Kathy Hester, and Stephanie O'Dea.
Day Seven: Eggnog Pudding Poke Cake and a 9-inch Square Push Pan for Baking from Kuhn Rikon
Day Eight: North Pole Snowball Cookies and the Decorating Cookies cookbook from Sterling Publishing
Day Nine: Knockoff Wendy's Frosty and Got Milk? Magic Straws from Magic Straws
Day Ten: So Easy Christmas Tree Pull-Apart Bread and Gourmet Cutting Boards from Epicurean
Day Eleven: Jingle Bell Torte and a cookbook and bracelet package from Mr. Food Test Kitchen
Day Twelve: Smashed Potatoes and Broccoli and a 3-piece Knife Set from Ergo Chef
Congratulations to all of our daily giveaway winners and our grand prize "Sleigh of Prizes" winner! Merry Christmas and happy holidays to all!
Latest posts by TheBestDessertRecipes
(see all)