I have a confession to make: When I'm short on time and dinner still needs to be made, it's just so much easier to order delivery from my favorite restaurant than it is to make a meal. However, ordering take-out food all the time isn't good for my wallet—or my waist! I realized recently that I needed to make a few changes in meal planning so that I can prepare delicious and healthy meals in no time. That's where healthy casserole recipes come in! These recipes are full of flavor and will keep everyone feeling full, too.
The best part about healthy casserole recipes is that they are anything but bland and boring. Many of the recipes use a range of herbs and seasonings, giving the casseroles a full flavor that everyone in the family will love. These no-fuss recipes can also be prepared without much fuss and require very little cleanup. As the casserole is baked in a dish, these recipes are so portable, too. It's easy to bring a casserole to a get-together with family and friends, and it's even better when I know I am sharing something healthy to eat with the crowd! With these easy recipes that are tasty and healthy at my fingertips, I know I can whip up something delicious for dinner without breaking the bank.
When it comes to easy and hearty ideas for dinner, you can't go wrong with healthy casserole recipes. These delicious dishes can be prepared and ready to eat without making a mess or using every pan in the kitchen.
12 Healthy Casserole Recipes for Hectic Weeknights
If you're looking for even more great healthy casserole recipes, then take a look at the selection of dishes available from Family Favorite Casserole Recipes: 103 Comforting Breakfast Casseroles, Dinner Ideas, and Desserts Everyone Will Love by Cutthroat Kitchen winner Addie Gundry! The cookbook is available now through Barnes & Noble and Amazon.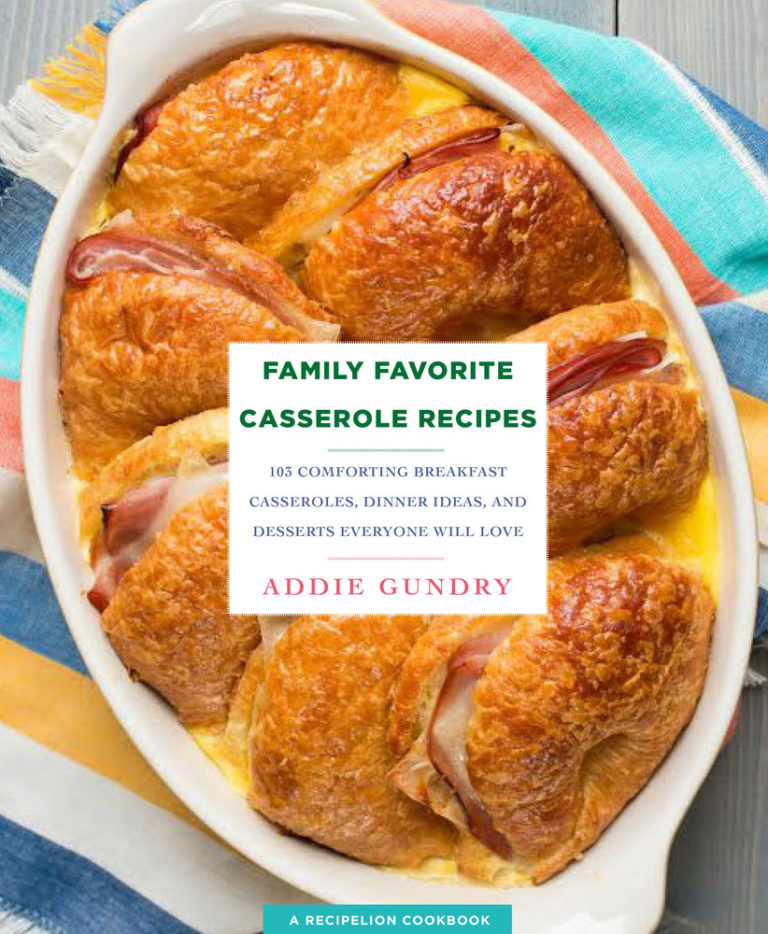 You'll find a number of casserole recipes that will hit the spot, including the following:
Think casseroles are only good for dinner? Think again when you try Addie's dessert recipes, including the following:
What is your favorite recipe for a healthy casserole? Let us know below in the comments!
Latest posts by RecipeLion
(see all)