Asparagus is known for producing a weird smell when you go to the bathroom, but that's not the only thing that it's good at. It's basically one of the best vegetables to be eating right now because a) it's in season, b) it's low in calories, and c) it tastes good when cooked in a casserole. And no, we at AllFreeCasseroleRecipes aren't biased at all. Seriously, this stuff is full of tons of vitamins and minerals, so even when it's in a cheesy casserole, there are still probably some health benefits that come of it.
If you don't like asparagus, try one of these casserole recipes and you may be swayed to the dark side. They feature asparagus, but there are also other things to be had, such as meat, cheese, and did we mention cheese? If you're already a fan of this green veggie, then you'll definitely be into these casseroles because they make it taste even better!
12 Recipes with Asparagus
1. Crack Potatoes with Asparagus – At the risk of sounding super politically incorrect, this potato casserole is like crack, as its name suggests. This stuff is addicting.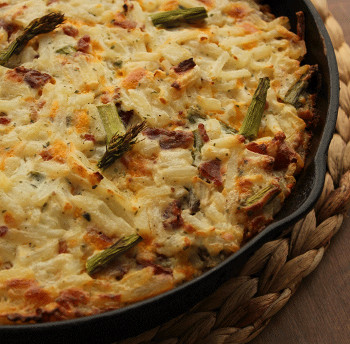 2. Ham and Asparagus Strata – Elegance is not a word that's typically associated with casseroles, but this casserole is just that. Tell your guests that you're making a strata and they'll instantly think you're fancy.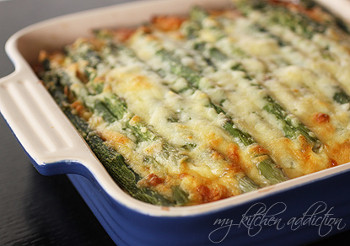 3. Asparagus and Sweet Pea Lasagna – Asparagus and peas are like two peas in a pod with this lasagna recipe. Pun intended.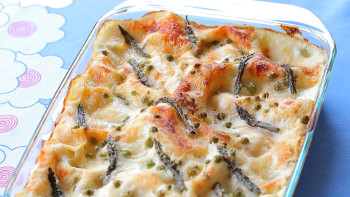 4. Gruyere and Asparagus Potato Noodle Casserole from Inspiralized- One of the most creative meals ever, this casserole has noodles made out of potatoes, along with cheese and asparagus. Plus, it's done with just five ingredients.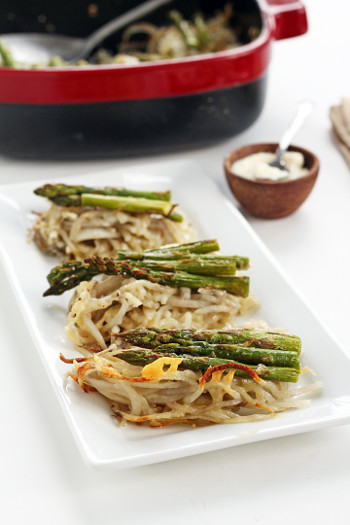 5. Swiss Asparagus Casserole – Swiss cheese pairs well with asparagus, but what makes this casserole awesome is the sour cream and crushed crackers.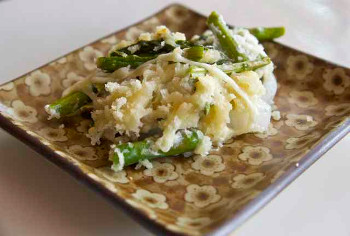 6. Asparagus Breakfast Casserole – Start the morning off right with this egg bake that's super easy to whip up.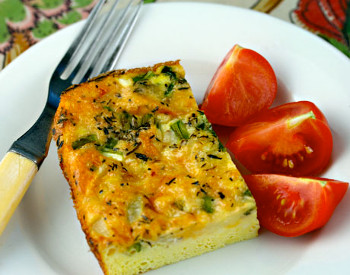 7. Fresh Asparagus and Hollandaise Casserole – Tender bread cubes, hollandaise sauce, fresh asparagus, and Monterey Jack cheese create a unique fusion of tastes that you'll love.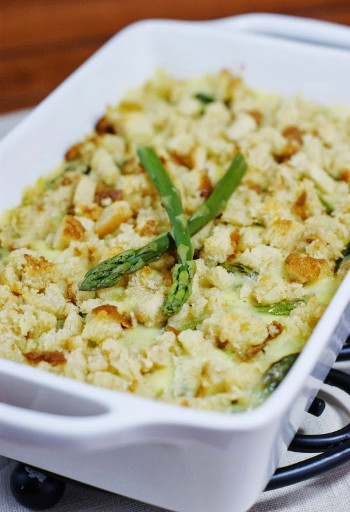 8. Cheesy Quinoa Asparagus Bake – Yes, this dish is healthy. No, that doesn't mean it's not good. It's creamy, cheesy goodness, sized for two.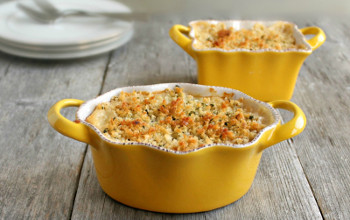 9. Chicken Asparagus Casserole – Comfort food at its finest, but with a twist. This will get you in the mood for spring because it has chicken, pasta, cheese, and, of course, asparagus.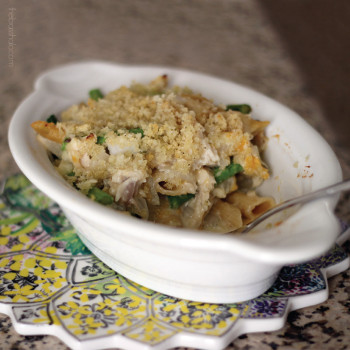 10. Springtime Egg Bake with Asparagus and Artichoke – This is a light and creamy dish that is perfect for a breakfast of champions.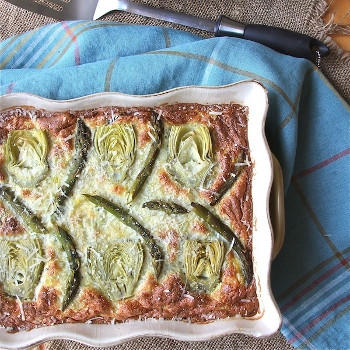 11. Cheesy Asparagus Pasta Bake – Everything tastes better when it's in a cheesy pasta bake.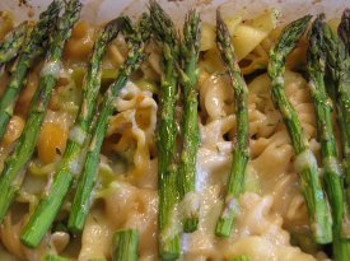 12. Asparagus and Chicken Casserole from Saucy Mouth – Chicken, asparagus, and rice in a creamy mushroom sauce and topped with Ritz crackers. This is buttery amazingness.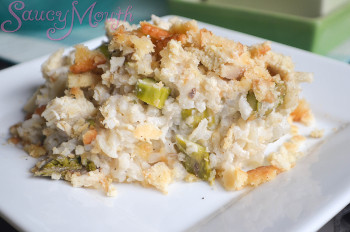 How do you make vegetables taste better?
Latest posts by AllFreeCasseroleRecipes
(see all)