Are you ready for Mother's Day? If not, don't worry. It's not too late to make your mom something she'll really love. "But what will she really love?" you might be asking yourself. When in doubt, why not turn to food? We all have to eat, and everyone enjoys indulging on a day devoted completely to them! Sometimes the best way to show you care is with a home-cooked meal, so I'm happy to share this free eCookbook full of delicious Mother's Day recipes, brunch ideas, and even a few desserts. There are 13 different Mother's Day recipes inside, so whether you want to treat Mom to breakfast in bed or plan an elegant brunch for the whole family, you'll have plenty of tasty options.
Take a Peek Inside 13 Mother's Day Recipes for Brunch and Dessert Free eCookbook…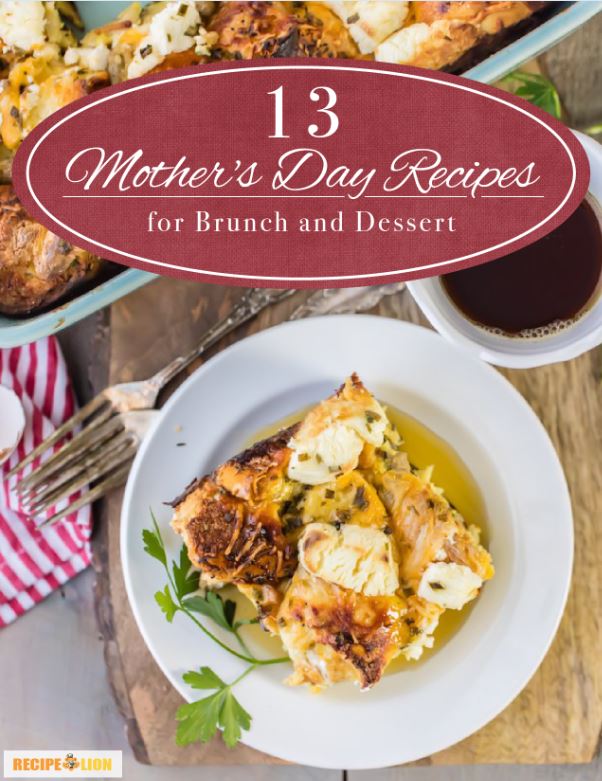 If your mom is someone who loves brunch, you've got a lot to live up to, am I right? Kind of intimidating. Now, we might not all be the greatest home cooks to ever live, but the recipes below are simple enough that you can really bring a bit of gourmet to this special day. To give you a taste, take a look at a few of my favorites from the eBook. There's a bit of sweet and savory in the mix, which should strike a chord with all the folks at your table!
1. Blueberry Streusel Coffee Cake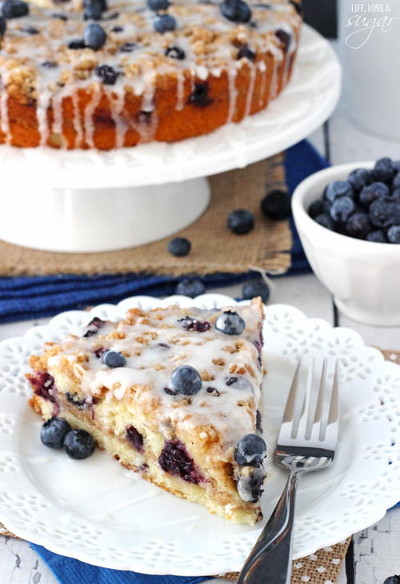 Look at this coffee cake, people. I mean wow. I'm not a mom, but if my family had this king of coffee cakes waiting for me at the table in the morning, I wouldn't hate it. Just saying.
2. Cheesy Ham and Egg Breakfast Strata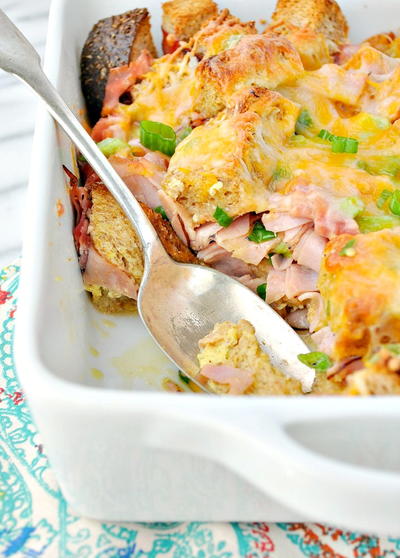 What I like most about this recipe is that you can make it ahead of time or prepare it the day of. Turkey, egg and cheese bring some protein to the table to boot!
3. Easiest Raspberry Lemon Crescent Rolls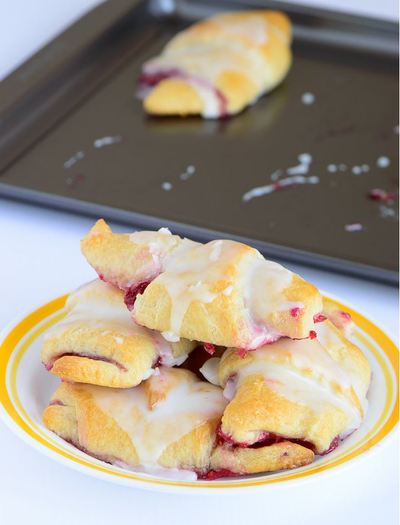 If you're like me, you're probably pretty obsessed with breakfast croissants and crescent roll recipes. They're easy, flaky and just plain delicious. These lemon-and-raspberry-glazed beauties will start the day on a sweet note, and will go great with mom's favorite cup of tea.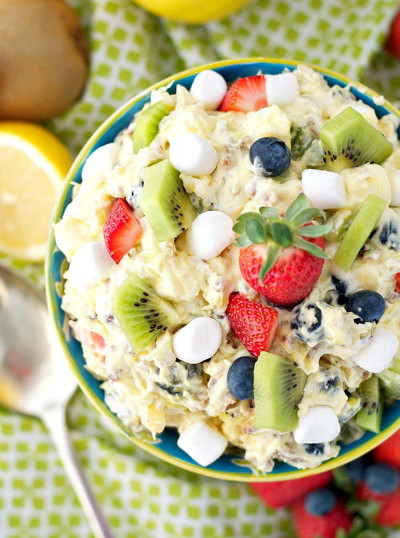 What I like most about this recipe is that it's healthy enough that you'll actually feel good about eating it, but it's not so healthy that you won't enjoy it on the way down. Kind of the best of both worlds as far as I'm concerned. Something else that's great about this recipe? You don't even have to turn on the oven.
And there you have it. A quick bite out of our Mother's Day eBook. After seeing a few of the selections, I can only hope you're as inspired as I am to take control of the kitchen, and make the day memorable for your mama. After all the home-cooked meals she's given you over the years, isn't it time you returned the favor? I think so.
For even more delicious foodie inspiration, check out the Mother's Day Brunch Recipe Contest going on until 5/6/16 on Recipelion.com!
What's your favorite way to celebrate your mom on Mother's Day?
Latest posts by RecipeLion
(see all)