New year, new you! It can be very difficult to keep your healthy eating resolutions longer than the first week of January. There are so many things to tempt you: leftover Christmas candy and cookies, your coworkers inviting you to go out to eat, and your own cravings. With our collection of easy healthy recipes, you're going to be able to stick to your resolution longer.
Sticking to your resolutions is all about forming good habits and breaking the bad ones. It takes 21 days to form a good habit, and eating well is definitely a habit and a lifestyle change. With some of our favorite healthy recipes, you'll be able to form the good food habit you need to make 2020 a healthier year than 2019.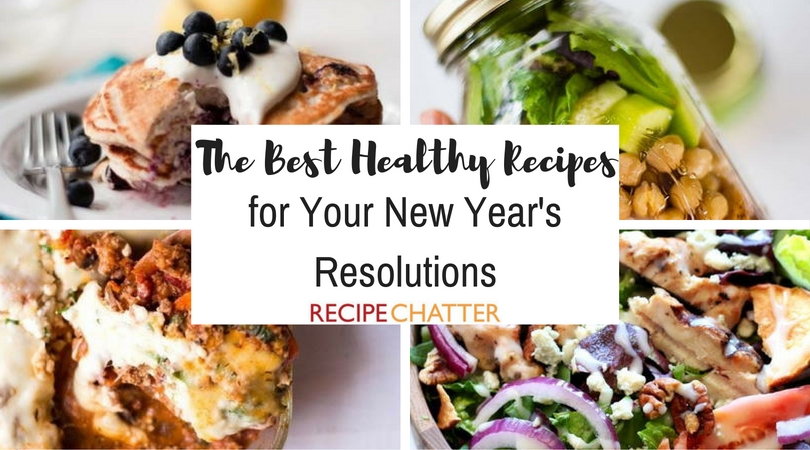 We have all struggled with our New Year's resolutions, but with a little help, we know that you can make the changes necessary to make healthy eating easy for you. Every year, it's the same. Everyone says that they're going to work out more, eat better, save more money—the list could go on and on. Instead of choosing a bunch of things to change all at once, pick something small that you can change easily. If you just say that you'll eat at least one meal a week that's on the healthier side, then you can accomplish that with no problem. Then, at the end of January when you've had one healthy meal a week, you can bump it up to two healthy meals a week. Start slow and let yourself make mistakes without giving up completely. There are twelve months in the year. You don't have to make 100% of your changes in the first one.
Easy Healthy Recipes for New Year's Resolutions
What's your New Year's resolution for 2021? Let us know below in the comments!
Latest posts by FaveHealthyRecipes
(see all)