This time of year, it seems like there's always someone in the family who's got a cold or the flu or whatever bug has been going around. That combined with chilly weather and overcast skies just makes me want to stay inside and take a sick day. And if you're anything like me, the moment you think you might have even the tiniest cold, you start to crave these comfort foods. The classic sick day food is chicken and noodle soup, but there are so many other delicious soups and drinks and other foods that can turn your malaise around.
Personally, my go-to for when I get a cold is grilled cheese and tomato soup. It reminds me instantly of sick days as a child. Whenever I managed to convince my mom that I was too sick to go to school that day, she would make grilled cheese and tomato soup. More often than not, I was faking it, but there's something about comfort food that lifts your spirits. After a bowl or two of soup, I usually found it in me to go to school the next day. If you or your kids are feeling a little under the weather, these recipes are tasty enough to get you feeling back to normal in no time!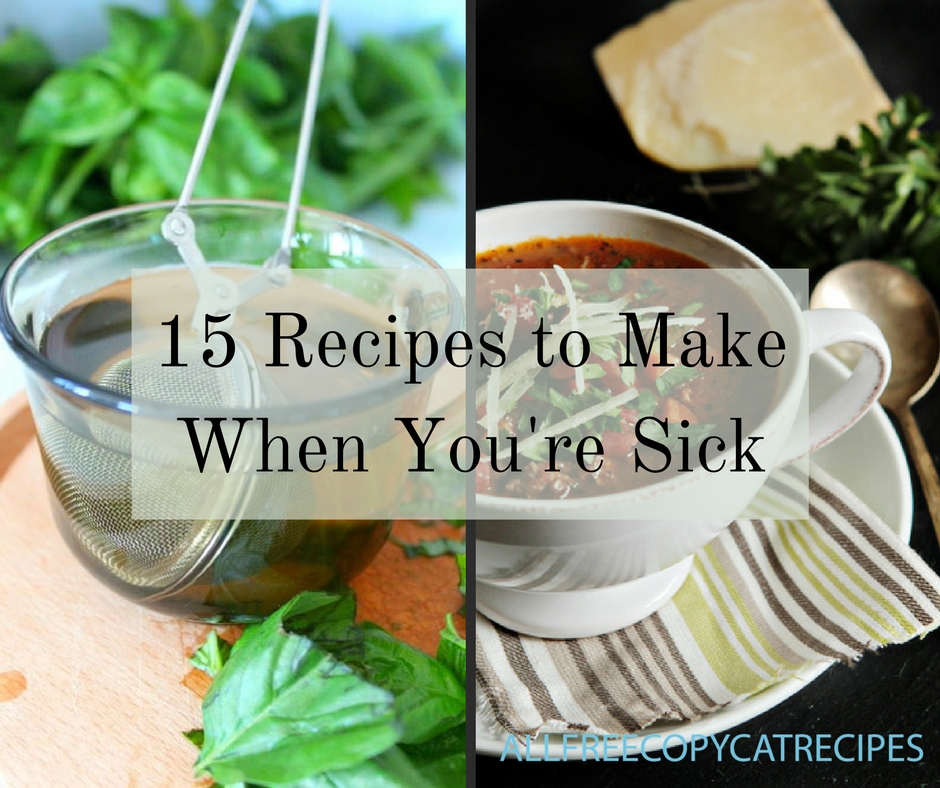 Sick Day Soups
Copycat Carrabbas Sausage and Lentil Soup
Slow Cooker Copycat Olive Garden Chicken and Gnocchi Soup
Panera Copycat Creamy Tomato Soup
Just Like Panera's Chicken and Wild Rice Soup
Copycat Bob Evan's Chicken and Noodle Soup
Sick Day Drinks
Starbucks Chai Tea Latte Copycat
Other Sick Day Recipes
Copycat Pioneer Woman Pork Grilled Cheese Sandwich
Sweet Tomatoes Lemon Greek Penne Pasta Copycat
Better Than Take Out Chinese Sesame Noodles
Copycat Zupas Ultimate Grilled Cheese
What foods make you feel better when you're sick? Let us know below in the comments!
Latest posts by AllFreeCopycatRecipes
(see all)