"Dump dinner" doesn't really sound appetizing or healthy. It doesn't sound like something that will make you feel good or like something you should ever feed your children. However, a "dump dinner" is just an easy recipe where you can dump the ingredients in your slow cooker or a casserole dish and forget about it. It's the easiest way to cook because there aren't a lot of complicated steps. There are just three steps to a dump dinner: Dump. Go about your day. Enjoy.
Eating healthy gets a bad rap because people think that it's difficult or takes a lot of effort and self-control. With these healthy dump dinners, you are going to feel great and probably even have leftovers to enjoy for the next couple of days. You don't have to adhere to a strict diet in order to eat healthy foods and feel good about yourself. You are going to be so surprised how easy it is to make healthy dinners every day with these dump dinners.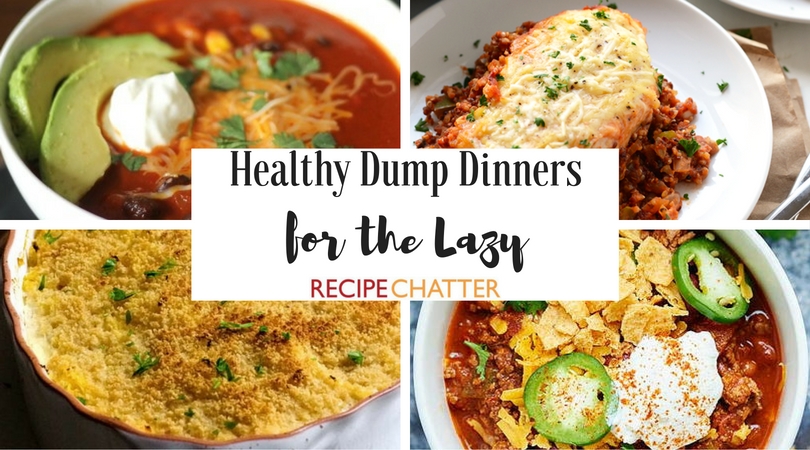 Dump and Go Healthy Casseroles
It doesn't matter what occasion you're making these healthy casseroles for. Whether it's just Tuesday night dinner or a church potluck, everyone is going to enjoy every bite. Everyone is going to say that it's too delicious to actually be healthy and then beg you for the recipe.
Healthy Slow Cooker Recipes
My slow cooker is my favorite kitchen appliance (closely followed by my dishwasher

) because I can throw ingredients in and then go to work. When I come home, my apartment smells amazing and I don't have to do anything to make dinner after a long day. The best thing about these slow cooker recipes is that they're good for you and taste great!
---
Looking for more healthy dump dinners? Check out this collection of 10 Healthy Dump Dinners for Lazy People Who Want to Be Skinny!
---
What's your favorite dump-and-go recipe? Let us know below in the comments!
Latest posts by FaveHealthyRecipes
(see all)