Some of the fondest memories from my childhood were in the kitchen, preparing Sunday dinners. It was family bonding time, and nothing brings people together the way that food can. If your family was anything like mine, Sunday dinners meant comfort food like fried chicken and mashed potatoes. We always had great side dishes, too, like green bean casserole and scalloped potatoes. Who doesn't love a good deviled egg? But the best part was always the old-fashioned dessert. I was personally always a big fan of pie, but I love all desserts equally.
After church on Sundays, the thing I always looked forward to was the church supper potluck. Having great food is a great way to end the weekend with friends and family, and it somehow makes starting the work week on Monday a little bit easier. I can't wait to try out all of these amazing Sunday dinner recipes!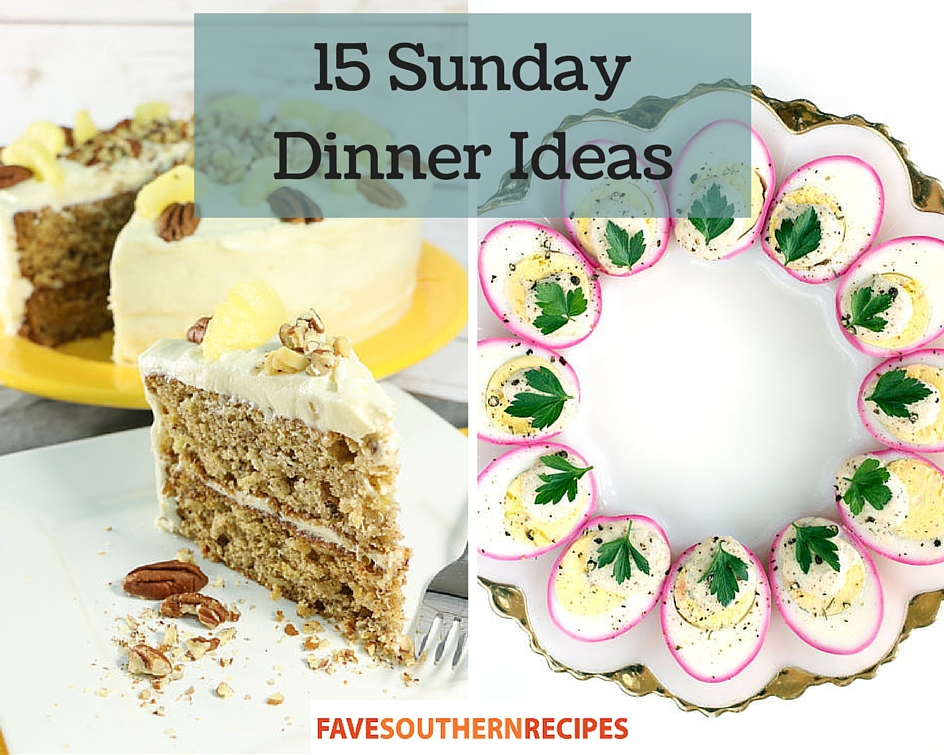 Delicious Sunday Dinners
These recipes are the centerpieces for your Sunday dinner! There's nothing quite like Slow Cooker Salisbury Steak with a creamy gravy or 3-Ingredient Slow Cooker Pulled Pork on a sandwich.
Mom's Famous Salisbury Steak Casserole
Slow Cooker Creamy Chicken and Potatoes
3-Ingredient Slow Cooker Pulled Pork
Delectable Sunday Dinner Side Dishes
Anyone who's ever been to a Sunday dinner knows that the side dishes can make or break the meal. You have to have your staples like deviled eggs and scalloped potatoes, but it's important to have a wide variety!
Mustard Ranch Beet-Dyed Deviled Eggs
Cheesy Southern Creamed Spinach
Mexican Cornbread Casserole Recipe
Healthier Green Bean Casserole
Divine Sunday Desserts
To me, desserts taste a little bit better on Sundays. Whether you go a more traditional route with Old-Fashioned Hummingbird Cake or a newer route with Peach Cobbler Crumb Bars, I know these recipes will have everyone leaving Sunday dinner with smiles on their faces.
Old-Fashioned Hummingbird Cake
Grandma's Lemon Raspberry Sweet Rolls
What's your favorite thing to have for Sunday dinner? Let us know below in the comments!
Latest posts by FaveSouthernRecipes
(see all)