Print This Post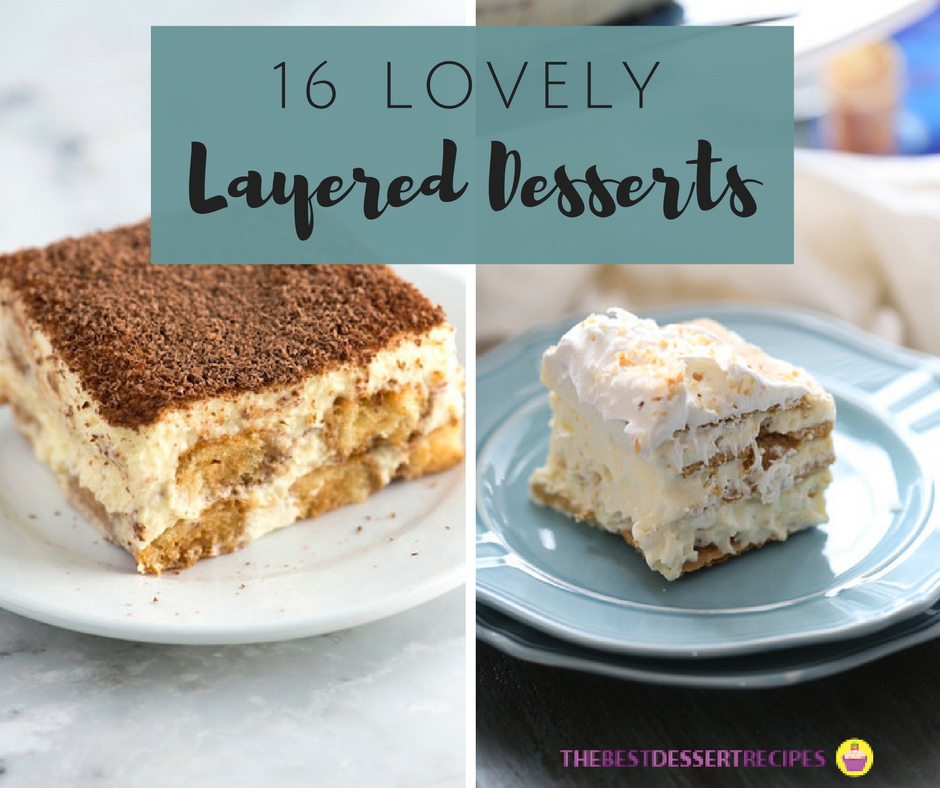 My go-to dessert recipes are usually layered desserts. Why? Because they're ridiculously easy to make! My family always loves it when I bring dessert lasagna. It's unbelievably hard to go wrong with a good old layered dessert, and layered desserts include so much more than just lasagna. There are layered cakes, to make things a little fancier, and, of course, icebox cakes are the classic example of layered dessert.
The Italians were the true masters of the layered dessert, and their expertise gave us tiramisu—the ultimate layered dessert. I would highly recommend trying these desserts out at your next family gathering or potluck. You could even take them to Thanksgiving to add some variety to the dessert table. I always end up with more than I could possibly eat myself, and it's always fun to see other people's reactions to your lovely dessert creations!
Layered Dessert Lasagna
Luscious Layered Cakes
Magnificent Pumpkin Magic Cake
Dreamy Old Fashioned Spice Cake
Icebox Cakes
Spiked Biscoff Cookie Icebox Cake
Other Layered Desserts
Incredibly Irresistible Italian Tiramisu
Million Dollar Layered Shortbread Bars
What's your favorite kind of layered dessert? Let us know below in the comments!
TheBestDessertRecipes is dedicated to the best dessert recipes and baking tips. From easy cookie recipes to recipes with cake mix, we find and deliver the best desserts from all over the web. Plus, we feature free product reviews and giveaways of all the latest and greatest products including baking gadgets, cookbooks, food, and more. TheBestDessertRecipes is a wonderful online resource for bakers and dessert enthusiasts of all skill levels.
Latest posts by TheBestDessertRecipes (see all)
Print This Post