Print This Post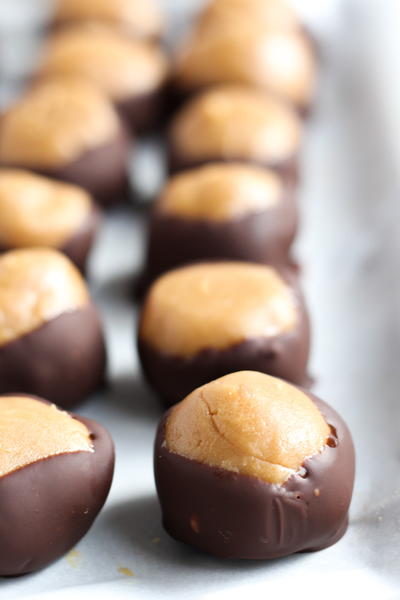 The holiday season is prime bonding time with the grandkids. Between time off work and school vacation, there's always more quality time to spend with family. For my family, this usually means going to grandma's house. And going to grandma's house — of course — means food. Lots and lots of food!
As a kid, I always loved it when my grandma and I got to cook together. She always did most of the work herself — she was very particular about making her favorite recipes her way. But it was fun to have a hand in the cooking. After all, food always tastes better when you've made it yourself.
If your family likes to cook together, then these 17 Recipes to Make With Your Grandkids are the ones you've been waiting for. They're so delicious, and they're all grand kid friendly. From grandkid friendly snacks and sweet treats to amazingly easy dessert recipes that taste as good as they look, these recipes have you covered!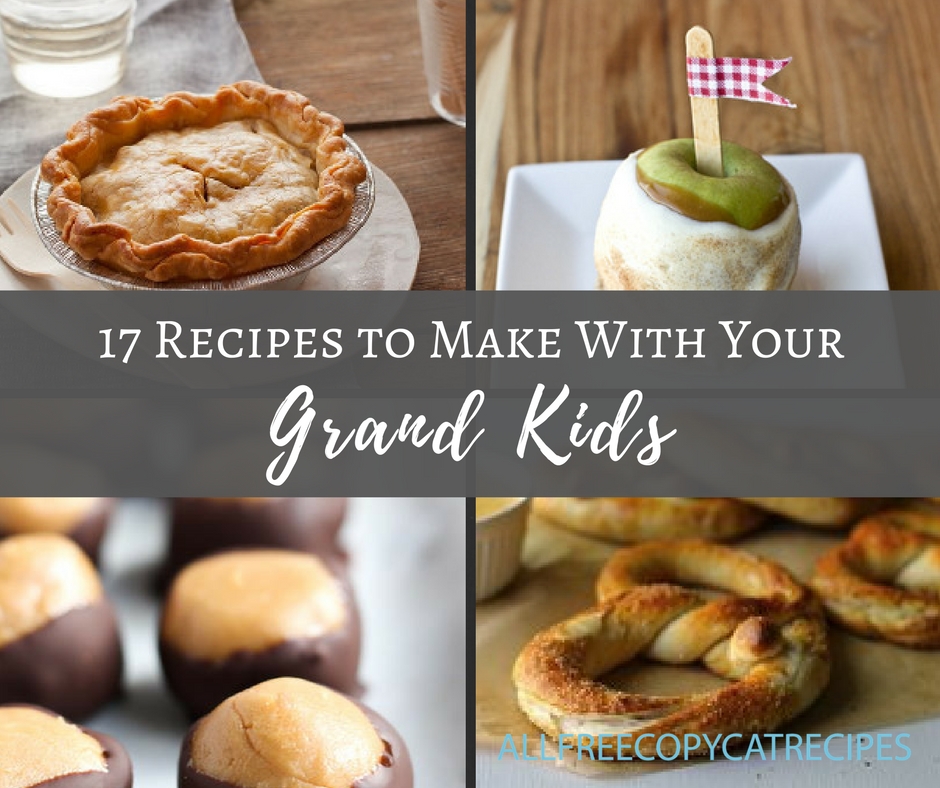 Easy Grandkid Friendly Recipes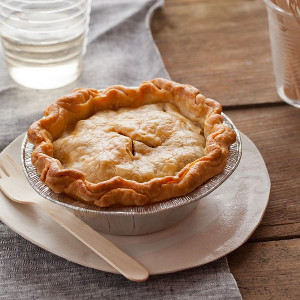 Homemade Chicken and Stars Soup
California Pizza Kitchen's BBQ Chicken Pizza Copycat
Ron Weasley's Everything but the Kitchen Sink Copycat
Copycat Pioneer Woman's Sloppy Joes
Grandkid Friendly Snacks
Make Your Own Strawberry Nutri-Grain Bars
Copycat Garrett's Caramel and Cheese Popcorn
No Nuts and Bolts Copycat Trail Mix
Sweet Sour and Salty Popcorn Lollipops
Grandkid Friendly Desserts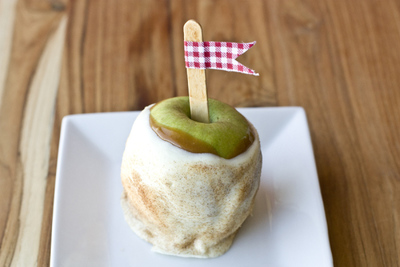 Homemade Disney's Apple Pie Caramel Apples
Homemade Nutter Butter Truffles
What recipes do you make with your grandkids?
AllFreeCopycatRecipes is dedicated to the best recipes and cooking tips. From quick and easy dinner recipes to new and exciting dessert recipes, we find and deliver the best recipes from all over the web. Plus, we feature free product reviews and giveaways of all the latest and greatest products including cooking gadgets, cookbooks, food, and more. AllFreeCopycatRecipes is a wonderful online resource for cooks of all skill levels.
Latest posts by AllFreeCopycatRecipes (see all)
Print This Post