Print This Post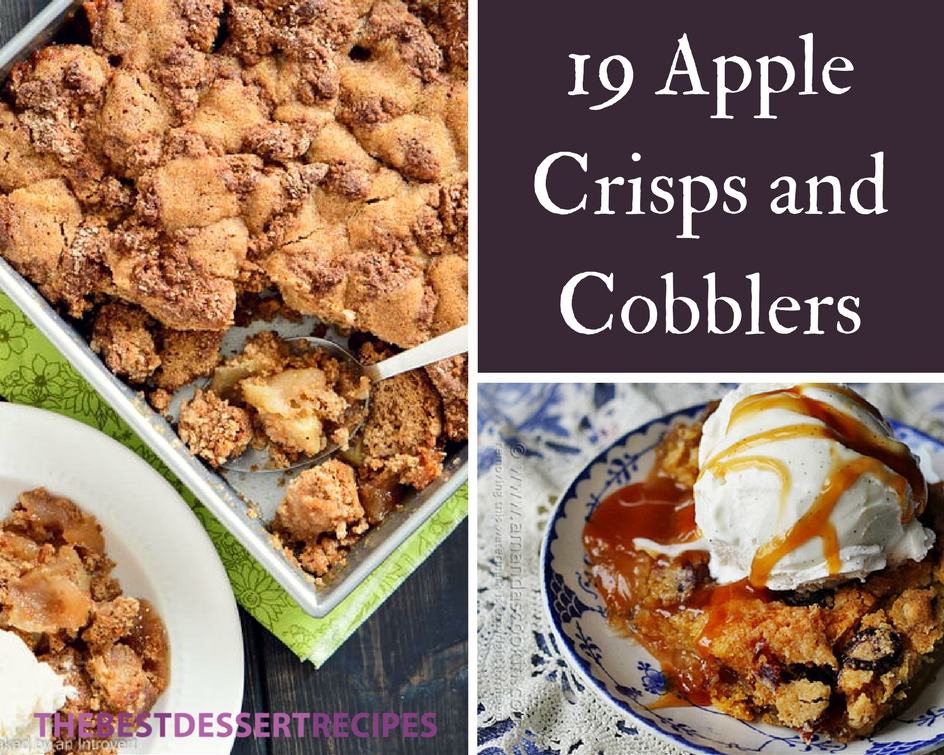 Fall has officially arrived and so has the endless stream of fall dessert recipes! If you're anything like me, this time of year is your favorite because of all the apple desserts. These 19 Apple Crisps and Cobblers are some of the tastiest, easiest, and most fall-filled dessert recipes around. Whether you're looking for some thing classic, something super easy, or something with a tasty twist, there is a cobbler or a crisp here for you.
This time of year, recipes with apple take over. Between the cobblers, slumps, and grunts, it can be hard to choose from so many great and easy fall desserts. For me, I always go with a cobbler made in a skillet. It makes clean up a breeze, and the presentation is nice in case you have company over. These apple cobblers and crisps would be great to take to Thanksgiving dinner this year to add some variety to the dessert table!
Classic Apple Cobbler Recipes
Triple Apple Dumplings Cobbler
No-Brainer Slow Cooker Apple Crisp
Shortcut Apple Cobblers
Lazy Day Cake Mix Apple Cobbler
Crisp Apple Cobbler with Cake Mix
Shortcut Bisquick Apple Cobbler
Heavenly Homemade Apple Crisps
Skillet Salted Caramel Apple Crisp
Apple Cobbler with a Twist
Amaretto Caramel Apple Mug Cobblers
Quick Fix Cranberry Apple Cobbler
Bonus Dessert Mashup: Fried Apple Cobbler Bars
TheBestDessertRecipes is dedicated to the best dessert recipes and baking tips. From easy cookie recipes to recipes with cake mix, we find and deliver the best desserts from all over the web. Plus, we feature free product reviews and giveaways of all the latest and greatest products including baking gadgets, cookbooks, food, and more. TheBestDessertRecipes is a wonderful online resource for bakers and dessert enthusiasts of all skill levels.
Latest posts by TheBestDessertRecipes (see all)
Print This Post