It looks like grad season is upon us! It's hard not to get choked up as you watch your son or daughter walk down the aisle in cap and gown to receive that hard-earned diploma. You may, however, find that you are distracted by something else: What are you going to serve your guests at the big grad party? We have the answer right here in the form of no-bake desserts that will put your mind at ease.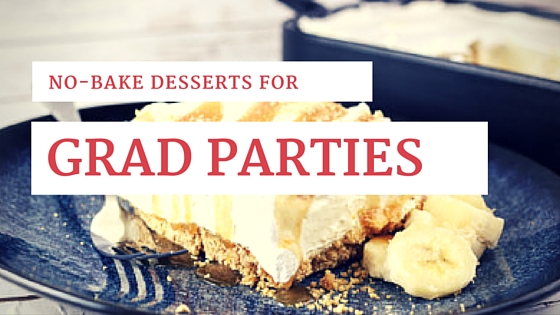 With so many guests, it's hard to come up with dessert ideas that will appease everyone, so we'll start with a guaranteed winner: The Best Oreo Balls Ever, which has certainly earned its name (if you want proof, make a batch of these a few weeks before the party and taste them yourself).
Your son or daughter's friends will be amazed once they try these Oreo balls; they will surely be the hit of the party. With so many other things to worry about—decorations, cleaning, and unpredictable weather—don't let party dessert ideas become an added stress. These no-bake desserts are quick, easy, and perfect for the summertime bash of the year.
The Best Oreo Balls Ever + 21 No-Bake Desserts for Grad Parties
Yields: 25 truffles
Preparation Time: 30 min
Chilling Time: 1 hr
Ingredients:
1 (8-ounce) package of cream cheese
1 package of regular Oreo cookies
1 package of vanilla flavored almond bark
1 teaspoon of olive oil
Instructions:
More No-Bake Desserts for Grad Parties
What's your favorite outdoor party game? Let us know below in the comments!
Latest posts by TheBestDessertRecipes
(see all)