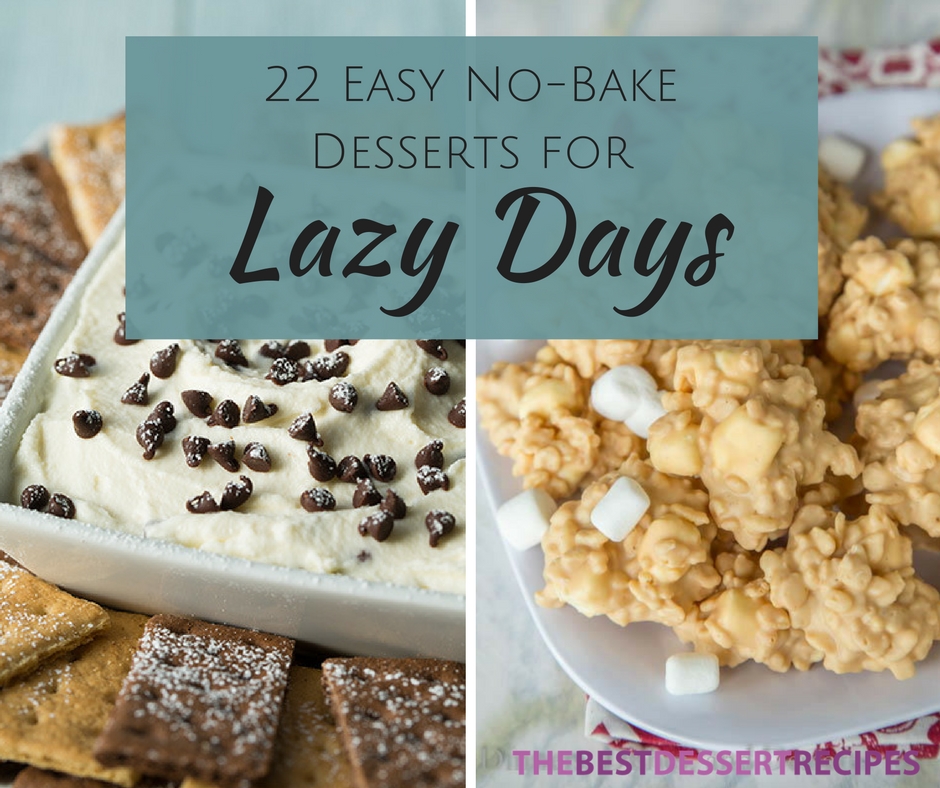 Everyone has a lazy day every now and then—I know I do. Especially on the weekends, after a long week of work, all I want to do is have a lazy day inside. And no lazy day would truly be complete without a little guilty pleasure dessert! These 22 Easy No-Bake Desserts for Lazy Days are just what you've been craving. And the best part is that they're all super easy! There's no need to bother with the oven, no complicated steps, or strange ingredients.
Lately I've been a big fan of dessert lasagna. It might not be the fanciest dessert around, but it's so delicious. It's versatile, too. You can make a dessert lasagna for just about every occasion from Thanksgiving and Christmas to Easter or a potluck. However, dessert lasagna is just the tip of the no-bake dessert iceberg.
In this list, I've compiled all the lazy day, no-bake recipes you could ever need. From no-bake cookies to no-bake pie, if you're feeling lazy but you need to satisfy that sweet tooth, these desserts have you covered.
Lazy Dessert Lasagnas
I always bring a dessert lasagna to potlucks. It's so easy to feed large groups of people, and I have yet to try one of these recipes that I didn't absolutely love.
Coconut Cream Pie Sex in a Pan

Lazy No-Bake Cookies
It's hard to beat no-bake cookies. These recipes are perfect for those lazy Sunday afternoons.
Chocolate Peanut Butter No-Bake Cookie Bites
No-Bake Pie and Cheesecake
Cut yourself a slice of one of these amazing no-bake pies and cheesecakes. They're heaven in a pie pan!
Homemade No-Bake Pumpkin Cheesecake
Lighter No-Bake Lemon Cheesecake Bars
Other Lazy Desserts
From cookie dough bites to puppy chow, these desserts make some of the best snacks, treats, and appetizers for when you have company over. I always have these recipes on hand.
Gooey Gingerbread Cookie Dough Bites
Trisha Yearwood-Inspired Chocolate Peanut Butter Bars
No-Bake Cake Batter Cake Balls
Incredibly Irresistible Italian Tiramisu
What dessert do you have on your lazy days? Let us know below in the comments!
Latest posts by TheBestDessertRecipes
(see all)