Diners are iconic American restaurants. Usually decorated with a retro vibe, these establishments bring back a feeling of nostalgia to patrons (no matter when they were born). Diner food is its own iconic brand of cuisine. It's based on comfort food recipes full of potatoes, eggs, sandwiches, and pies. At many diners, you can buy a breakfast-style meal and coffee at any time of the day  — perfect for breakfast lovers like me!
One of my favorite memories from college involves staying up late with friends and then grabbing an early breakfast at a local diner. It's a small restaurant decorated with wood paneling, an old cash register, and plastic chairs. This diner is a well-known restaurant in the small college town I lived in, and all age groups go there on the weekends for biscuits and gravy or scattered hashbrowns. The wait staff is always welcoming and accommodating (even when my large group of friends and I would walk in). Southern hospitality definitely exists, and that diner is a shining example of it. They serve down-home comfort food and strong coffee.
Diners are perfect if you're trying to find some hearty but cheap eats. Check out this list of our favorite 23 Classic Diner Recipes that will help fill your diner food cravings.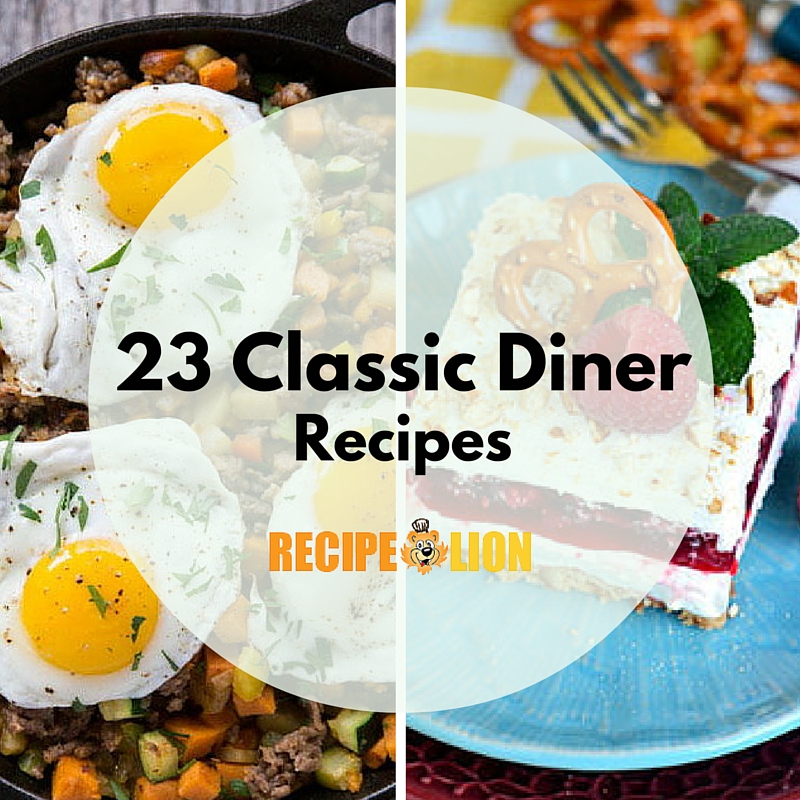 23 Classic Diner Recipes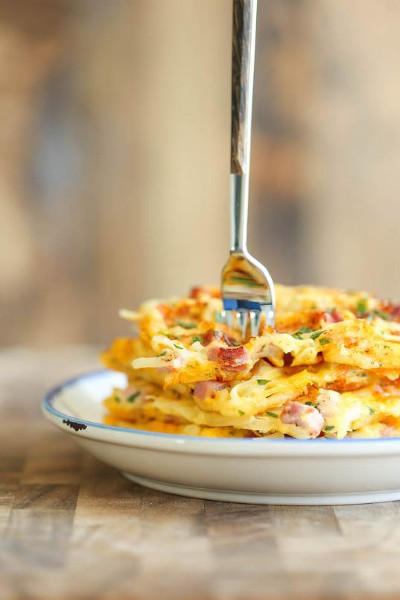 Diner Breakfast
Ham and Cheese Hash Brown Waffles (shown)
Banana and Honey Roasted Almond Waffles
Sweet Potato and Sausage Breakfast Hash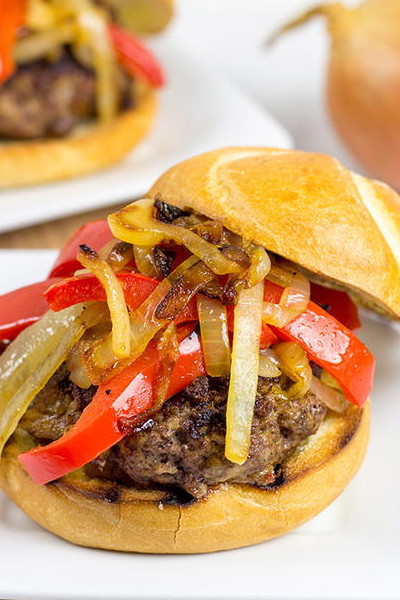 Lunch and Dinner Diner Recipes
Smoky Pepper and Onion Cheeseburger (shown)
Diner Desserts
Peanut Butter Chocolate Banana Cream Pie (shown)
Whipped Cream Raspberry Pretzel Salad
What is your favorite meal to order at your local diner? Let us know in the comments below!
Latest posts by RecipeLion
(see all)