"I don't think it's growing anymore. This poor plant never stood a chance," my husband replied as he tried to water what was left of the shriveled green skeleton that resided near our windowsill. You see, for the past few years, him and I have tried o grow a tomato plant so we could make yummy recipes such as this savory Tomato Pie.
Success struck us once, however, the tomato turned out to be a tiny one that ended up in our omelettes the next day. A million questions rolled through our minds as we ate in silence. "Did we give the plant to much water?" "Did we not water it enough?" "Did we not give it enough sunlight?" It's amazing how one small tomato plant produced self-doubting questions between us.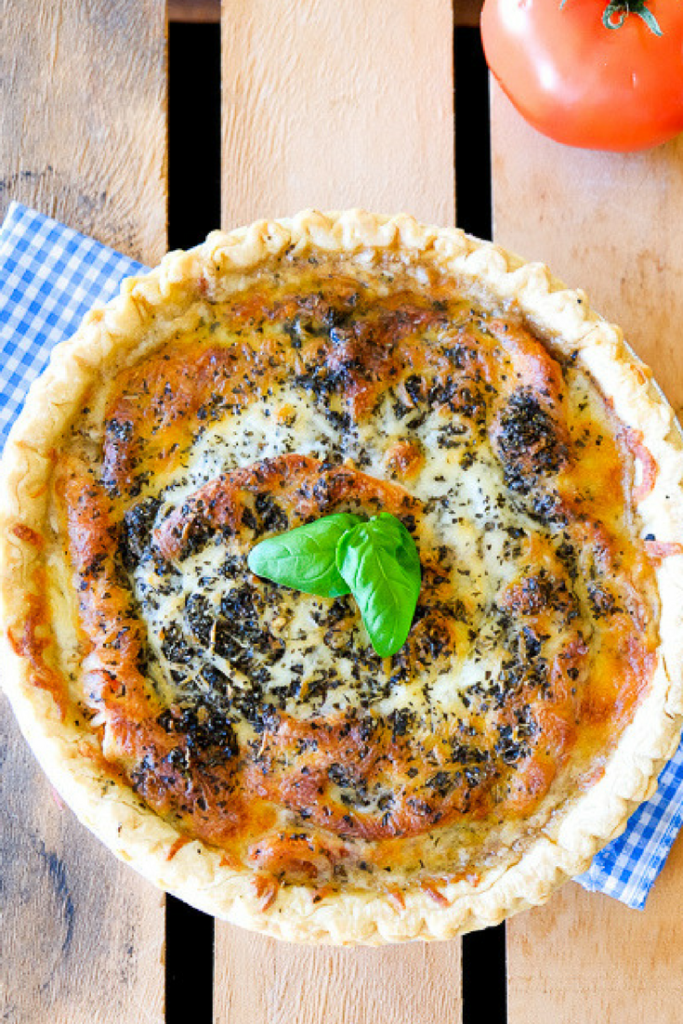 The plant literally made us question our ability to nurture nature. It also lead to an interesting and thought provoking inner dialogue with myself. For example, the question,"Did we give the plant to much water" rolled into, "Do I give our children to much junk food?" And this one: "Did we not give it enough sunlight?" turned into "Do our children get enough playtime outside?" You can imagine the crazy thoughts that spurred from these simple plant questions.
3 Key Ingredients You Need to Make Tomato Pie
Parenting doubt aside, I wanted to make a Tomato Pie and I obviously couldn't make it with the dying plant that graced our backyard every morning. I contemplated the following options when it came to obtaining fresh tomatoes to make my beloved pie:
Purchase them from grocery store.
Steal them from a friend's garden with the inner promise of one day returning them.
Contact a local farmer to see if they had any fresh ones available for purchase.
My lazy conscience got the better of me and I crossed out number 2 and 3, deciding to take the easy way out and purchase them from the grocery store.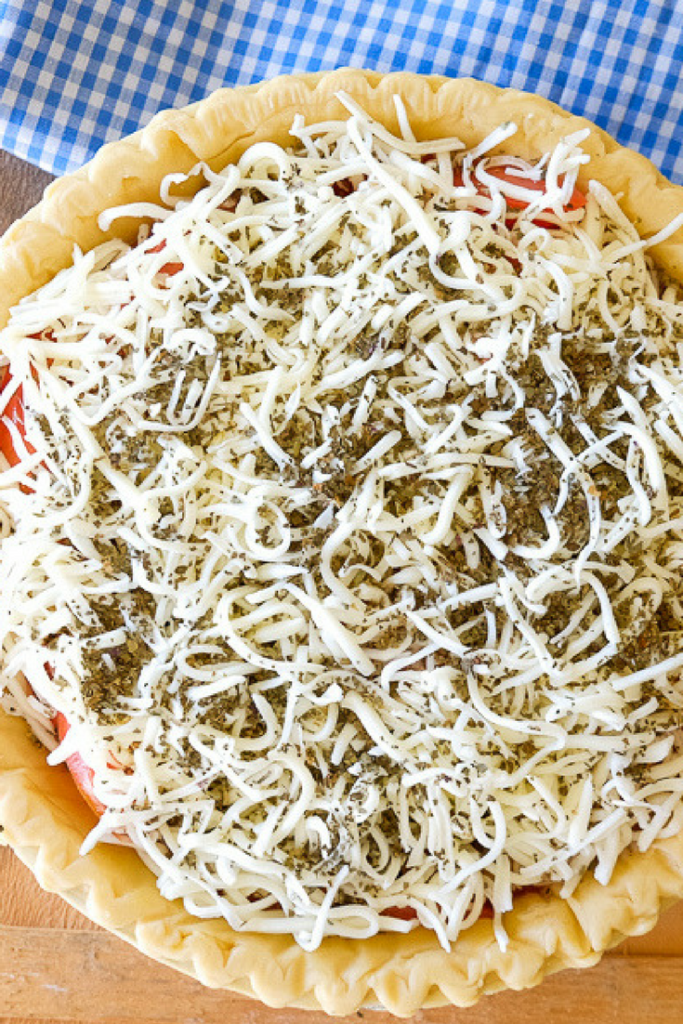 As soon as I came back from my shopping trip, it was off to the kitchen to start baking!
To Make This Tomato Pie, You Need The Following Three Main Ingredients…….
4 Tomatoes, sliced and deseeded
1 to 2 cups of Shredded Mozzarella Cheese
2 tablespoons of dried Basil (fresh is always great too)
These 3 main ingredients are combined with a few others to produce one divine pie! I'm not sure how it all works, however, once you meld all of these flavors together, it's a comforting explosion of sweet and savory.
My conclusion? I was disappointed that I couldn't make the pie from homegrown tomatoes, however, I also figured out that using the ones at the grocery store provided a similar tasty reaction. Until we learn how to properly raise tomatoes in our backyard, purchasing them from the store will have to suffice…and that's ok with us 🙂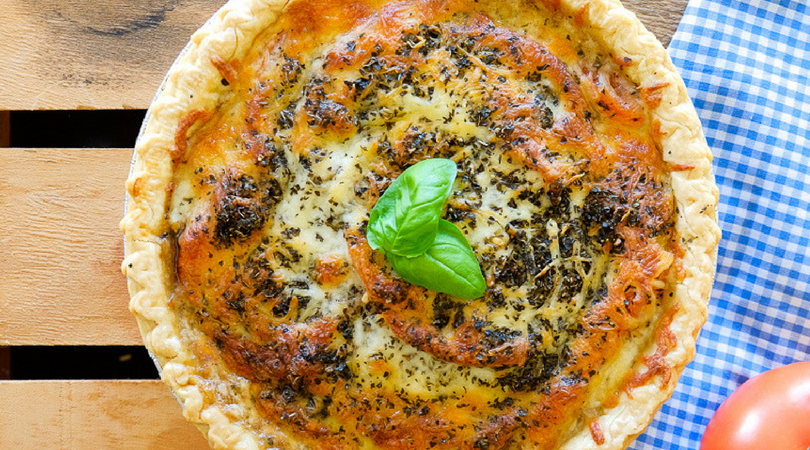 Easy Mozzarella Basil Tomato Pie
Makes: 1 deep dish 9-inch pie
Ingredients:
4 tomatoes, sliced and deseeded
1 unbaked, 9-inch deep dish pie shell
8 oz. of shredded Mozzarella cheese
2 tbsp. of dried basil
1/4 cup of Extra Virgin Olive Oil
1 clove of garlic, minced
1/8 cup of balsamic vinegar
Directions:
Preheat the oven to 370 degrees.
Place the pie crust inside and bake for 10 minutes.
Take the crust out and preheat the oven to 400 degrees.
Layer the tomato slices on the bottom of the crust.
In a small bowl, combine the Extra Virgin Olive Oil, minced garlic, and balsamic vinegar.
With a spoon, drizzle some of the olive oil mixture over the tomatoes.
Layer the shredded Mozzarella cheese on top.
Drizzle a few spoonfuls more of the olive oil mixture on top of the cheese.
Sprinkle the dried basil on top.
Bake for 20 minutes or until the crust is a golden brown and cooked through.
Let it cool before serving.
Recipe Source: Adapted from the cookbook, Take Five For Every Occasion.
Latest posts by Olivia Smith
(see all)