It's no secret that casserole recipes are among the easiest recipes ever created. All you need to do is put all of your ingredients into a casserole dish and let your oven do the rest. However, sometimes casserole cook times can be over an hour. So, even though they're easy to prepare, casseroles sometimes aren't the best meals to make if you're super hungry or short on time. That's where these 30 minute meals come in handy. Not only are these 30 minute meals easy casserole recipes, but they are also helpful in getting dinner on the table in a half hour or less.
From easy pasta casseroles to seafood casserole recipes, there is quite a variety of 30 minute meals that you can make. Take a peek at a few of our favorite quick and easy casserole recipes below.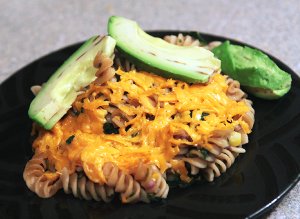 Even though it's a pasta bake, this Tex-Mex casserole is full of delicious south-of-the-border flavor. Black beans, salsa verde, and avocados are just a few of the ingredients that make this casserole irresistible. The whole wheat rotini pasta perfectly balances all of the different flavors and makes this 30 minute meal satisfying. Your family will love the casserole so much that it will be eaten faster than it took to make.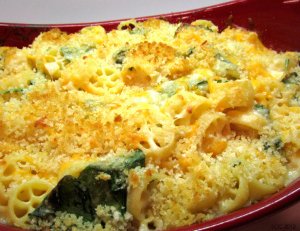 If you like macaroni and cheese casseroles, you will love this cheesy spinach bake. It's one of the best 30 minute meals because it seamlessly incorporates fresh spinach into one of the most beloved dishes without adding to the meal's cook time. We honestly don't know what we like best about this mac and cheese recipe: the fun-shaped wagon wheel pasta or the crumbly Panko bread crumb topping.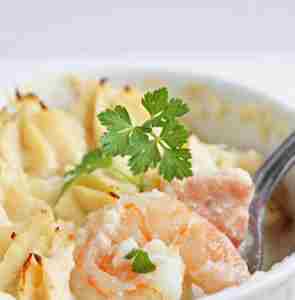 Believe it or not, but this casserole practically melts in your mouth. It's one of the quickest and easiest 30 minute meals out there and has three different kinds of seafood: tender salmon, white fish, and shrimp. You can't even order that kind of combination in a restaurant. It's honestly as flavorful as it is easy to make. After just one bite, you'll add this seafood casserole recipe to your list of weekday go-to dinners.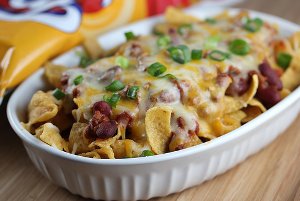 Everybody loves a good Frito casserole recipe. After first becoming popular in the South, Frito pie recipes like this one have spread throughout the country and become a popular family favorite. Crunchy Frito corn chips, smoky chili (either homemade or store-bought), and a helping of Cheddar cheese make for a fantastic flavor combination. Because it's so flavorful and filling, you won't believe that this savory casserole takes only 30 minutes to make.
For more great ideas for 30 minute meals, check out these tasty blogger recipes:
What's one of your favorite go-to 30 minute meals?
Latest posts by AllFreeCasseroleRecipes
(see all)