Summer is prime time for fruit picking. There is an abundance of berries just waiting for hands to pluck them off of bushes. If you're like me, then one of your favorite things to do in the summer is go berry picking. I go every year with my friends and family. We have a blast picking them (and eating some in the process). And, even if you're not planning to go berry picking, summer produce is cheaper during the summer, and thus, you can stock up to make slow cooker jams!
You're probably wondering what you can do with all of those berries. Well, at AllFreeSlowCookerRecipes.com, we've got you covered. You can make jams and butters with your fruit right in your slow cooker. We've found four of our favorite slow cooker jams and slow cooker butters.  Among them, there's a strawberry jam recipe, a blueberry butter recipe, and a even bonus bacon jam recipe! Bacon isn't fruit, but it still makes a yummy jam!
Don't let all of that great fruit go to waste! Put it to good use. Take a look at what AllFreeSlowCookerRecipes.com has to offer:
Slow Cooker Jams and Butters: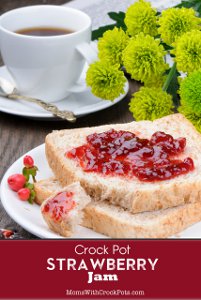 This recipe for Two-Step Strawberry Jam is super simple because it only has four ingredients and two steps. Plus, it cooks all day, which means more time for you to do whatever you please. As long as you have two pounds of fresh strawberries, you can make this strawberry jam recipe in no time. You and your family will definitely love this jam.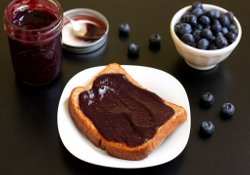 Blueberry Lavender Butter is another easy recipe. It's bursting with antioxidants, as well as a delicious taste. The lavender combined with blueberries makes for an incredible combination. If you love blueberries, then you'll love this slow cooker butter. It makes a great addition to any kitchen. Serve it on toast, muffins, or try mixing it with plain yogurt.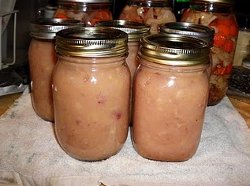 Strawberry Banana Butter is made with bananas, strawberries, lemon juice, sugar, and butter. This slow cooker butter recipe is so easy to prepare, which makes it the perfect thing to make with the kids after berry picking. It cooks in a couple of hours, meaning you won't have to wait long to enjoy this delicious spread. Plus, it has the perfect balance of strawberry and banana. Put it on toast or bagels for a scrumptious breakfast.
Bonus Slow Cooker Jam!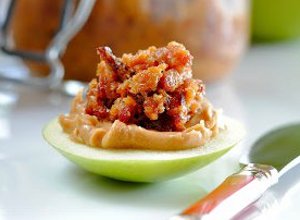 While this recipe isn't made out of fruit, Slow Cooked Bacon Jam With a Kick is perfect for all of you bacon lovers out there! The jam is thick and tasty. Brown sugar and maple syrup make it sweet, while coffee and chili powder bring out a bold taste. It even has chipotle peppers for a little bit of a kick. This bacon jam recipe is great on toast or crackers, but it's even better on burgers.
Check out AllFreeSlowCookerRecipes.com for more slow cooker jams and slow cooker butters. Happy berry picking!
What's your favorite flavor of jam?
Latest posts by AllFreeSlowCookerRecipes
(see all)