For picnics, parties, and potlucks, there's are no better dishes to bring than homemade deli salads. As great as casseroles and desserts might be, my favorite dishes from the buffet line at church suppers were always the potato salad and chicken salad! I consider myself somewhat of a connoisseur of deli salads, and let me tell you — there is a big difference between store bought and homemade.
Below are my top five deli salads that you should never buy from the store. When you make them yourself, you can assure that you're using the finest, freshest ingredients. Everything tastes better when you prepare it with a little love!
1. Neiman Marcus Chicken Salad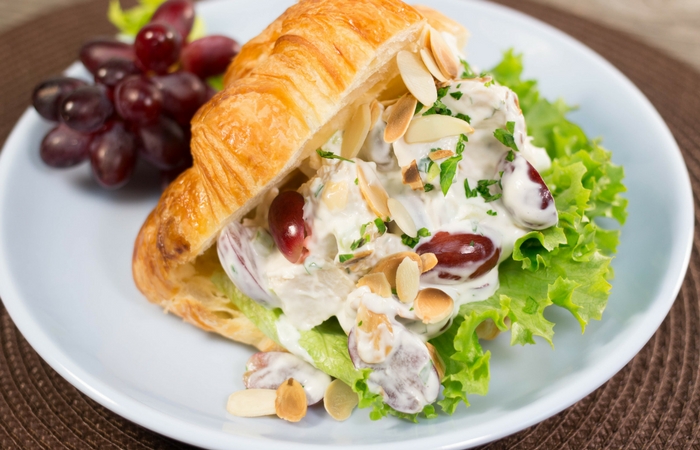 This chicken salad is not conventional! Helen Corbitt created the recipe for Neiman Marcus, and it's signature saucy style transformed chicken salad as we know it.
2. Wisconsin German Potato Salad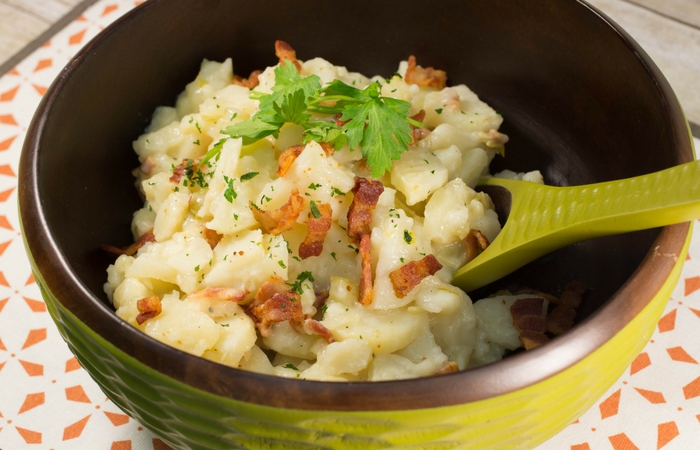 This recipe for potato salad is truly authentic! And the secret? Bacon!
3. Deli Style Hawaiian Macaroni Salad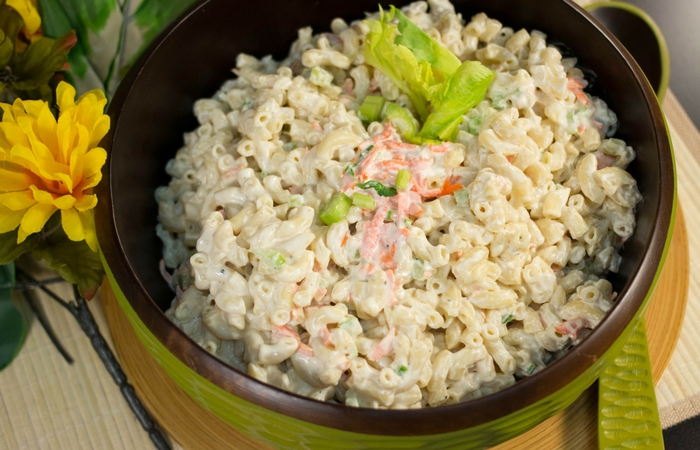 For something a little more light and refreshing, give this Hawaiian twist on macaroni salad a try. It's divine!
4. Kroger's Cranberry Celebration Salad Copycat
It doesn't have to be fall to enjoy cranberry salad! Every bite of this sweet creation is a celebration.
5. Sweet Tomatoes' Broccoli Madness Salad Copycat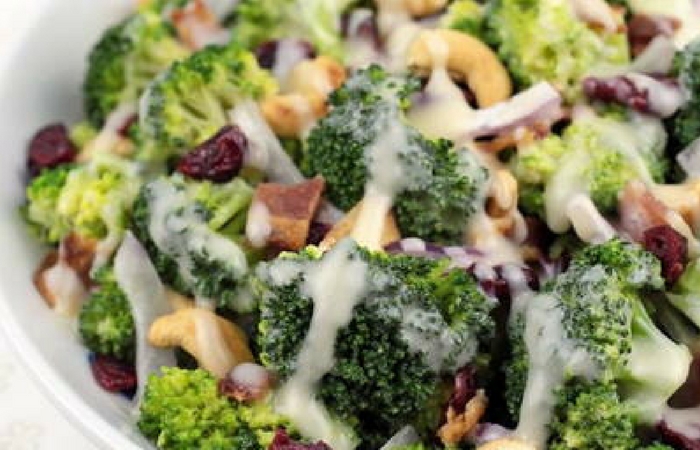 You'll go mad for this broccoli salad! The secret here is all in the dressing.
What's your signature deli salad?
Let us know in the comments!
Latest posts by AllFreeCopycatRecipes
(see all)