Passover begins Monday, March 25, 2013 at sundown and there is much food preparation to consider. Whether you observe the holiday with one seder or two, the seder meal is quite large. Whether you're planning Passover seder food, or wondering what you'll eat for the rest of the duration of the holiday–which lasts 7 to 8 days depending on your observance level–food is a big priority. We've got a list of 5 essential and easy passover recipes you'll need throughout the Passover holiday.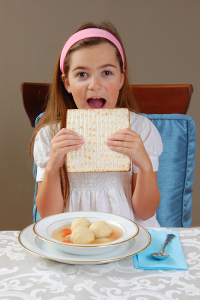 Passover Seder Recipes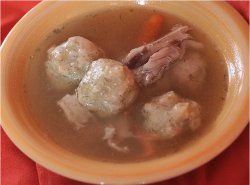 You can't have Passover without matzo ball soup–and you certainly can't have a seder meal without this classic soup. Among popular passover recipes, matzo ball soup is one of the most important! We've got a a recipe from AllFreeSlowCookerRecipes.com for Slow Cooker Matzo Ball Soup. It's particularly handy to cook this soup in your slow cooker, to free up your oven for the other Passover seder food you'll be preparing. There are many courses to prepare and they can't all cook at once on the stove and in your oven. This slow cooker soup recipe serves 8, so it's great for all your guests attending your seder.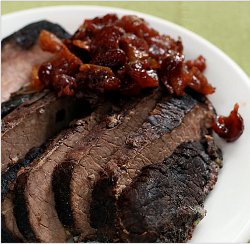 Grandma's Beef Brisket in the Slow Cooker
When planning Passover seder food, slow cooker brisket is among the easy Passover recipes you can make for a main dish. This recipe for Grandma's Beef Brisket in the Slow Cooker cooks all day. So, you can prep it in the morning, and let it cook while you prepare the rest of your seder meal.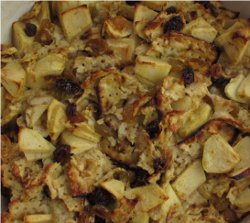 When planning your menu with passover recipes, side dishes like this matzah kugel are paramount. This side dish casserole recipe for Matzoh Pudding for Passover  from AllFreeCasseroleRecipes.com includes apples, raisins, and more. You can make kugels like these throughout the Passover holiday to serve with weeknight meals.
More Popular Passover Recipes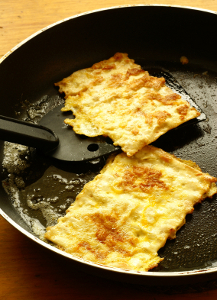 It can be a challenge to plan breakfast during Passover, as many starchy foods are not allowed. However, matzo brei is one of those easy Passover recipes that's perfect to whip up for breakfast or brunch during Passover.  As with most matzoh brei recipes, this recipe for Passover Matzo Brei from RecipeLion.com includes eggs, milk, butter and seasoning. You can serve it sweet cinnamon and sugar or honey. Or, you can make the dish savory with salt and pepper.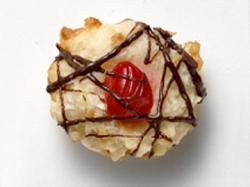 Macaroons are a staple among Passover dessert recipes. They come in many flavors and varieties. We're big fans of this recipe for Almond Macaroons with Coconut from MrFood.com.  This sweet cookie recipe includes flaky coconut, almonds, and almond extract for the perfect flavorful treat.
More more easy Passorever recipes, check out Mr. Food's collection, 16 Traditional Passover Favorites.
What's your favorite dish to eat during Passover?
Latest posts by AllFreeSlowCookerRecipes
(see all)