Growing up on the East Coast, I was nurtured on a diet of New York-style pizza. Thin crust, marina sauce, cheese and sometimes green peppers and onions if I'm feeling like it—that's my kind of pizza. I could eat pizza every day; it's by far one of my favorite foods. Plus, there is so many different ways to make it, an endless combination of toppings, cheeses, and sauce that you can never get bored.
FaveGlutenFreeRecipes has a great selection of gluten free pizza recipes that taste amazing and are actually pretty healthy for you. There are so many different ways to make a gluten free crust; the best ones are mellow enough to complement rather than overpower the toppings.
Make any of these awesome gluten free pizzas for dinner. Let you kids pick out their favorite toppings for one pie, and you can have one for you and your spouse. This way everyone is happy and satisfied. See? Pizza is the greatest food ever; no one walks away from pizza mad.
Five Perfect Pizza Crust Recipes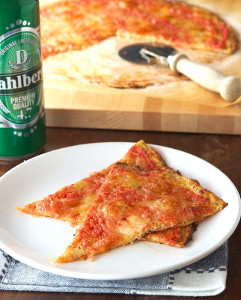 Paleo Cheese Pizza is a great, delicious way to enjoy pizza without having to worry about gluten since the crust is made from cauliflower. This whole pizza is made with all-natural ingredients, actually. The crust is crispy and really flavorful and is complemented by the pizza sauce and cheese.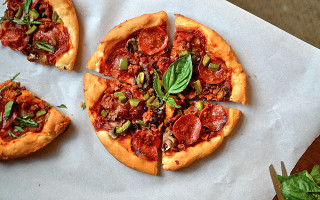 Take back pizza night with this amazing Pizza Hut Inspired Crust recipe. This pizza crust recipe gives you all the taste without any of the gluten. This is easy to follow recipe gives you a great crust that you can then customize without your favorite toppings and sauces.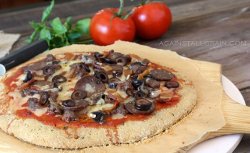 You'll love the fluffy, thin crust in this recipe for Meat Lover's Pizza. The toppings in this recipe are great, but the real star is the near perfect pizza dough this recipe yields. Three different flours give this gluten-free pizza a rich taste and texture that will have your family coming back for seconds and your friends begging for the recipe.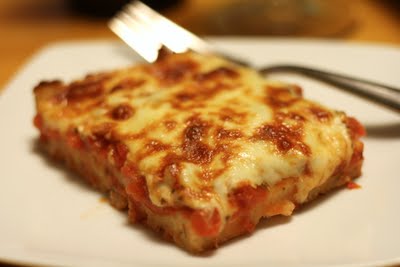 With a recipe for gluten free pizza dough, top your crust with a wall of cheese and sauce for a fork and knife kind of pie. Feel free to get fancy with your choice of toppings, including different varieties of cheeses, vegetables and meats for a personalized meal.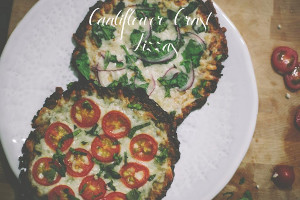 Cauliflower Crust Pizza is a great gluten free alternative to the classic pizza crust recipe. Replace flour with cauliflower, and you have an amazingly tasty dough that anyone can and will enjoy. The next time you're craving the cheesy goodness of traditional pizza, reach for this recipe.
Bonus: Giveaway!
Looking for something even easier for dinner? Why not try pasta! Enter today to win a sample pack of Mrs. Leeper's gluten free pasta. These delicious noodles cook up perfectly every time so you don't have to worry about ruining dinner with limp noodles. You have until October 13 to enter!
 What's your favorite pizza topping?
Latest posts by FaveGlutenFreeRecipes
(see all)