There's really no better way to wake up in the morning than to the smell of pancakes or waffles. On the weekends, I am usually better about eating a good, solid breakfast, but I've noticed that I have a bias against desserts for breakfast. We've been told over and over that you should steer clear of cinnamon rolls and coffee cakes, but I'm here to bring you the 5 Reasons It's Totally Okay to Eat Dessert for Breakfast.
Grab a hot cup of coffee, a slice of coffee cake, and get ready to question everything you know about healthy breakfasts. A hearty, fatty, and protein heavy breakfast is probably better for you. But when it's all said and done, is there really any reason to deny yourself that stack of flapjacks? I don't think so.
1. Dessert for breakfast is delicious.
This probably goes without saying (because duh), but breakfast desserts are irresistible. Coffee cakes are a personal favorite of mine, but I'm also fond of pancakes. And there's nothing that can make me smile quite like a big, warm cinnamon roll.
Bonus! Not sold on breakfast for dinner? Then why not try junk food for breakfast. This hearty little idea comes straight from the state fair! We love these Homemade Breakfast Corndogs from the Test Kitchen.
2. You probably (definitely) deserve it.
It's totally okay to treat yourself every now and then! Especially on a Monday morning. There's really no better way to get that motivation to start your week than with a filling breakfast (even if it's full of sugar). You really can have your cake and eat it too!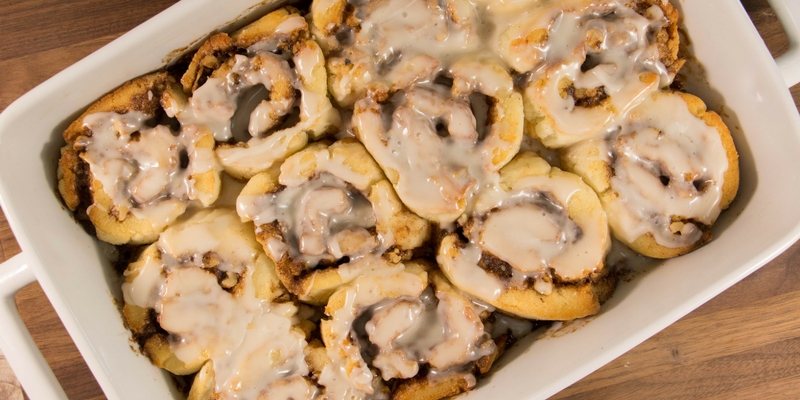 3. Dessert in the morning can help control your appetite throughout the day.
Any breakfast can, really. But don't take my word for it! Try it out yourself, and I'm sure you'll notice a difference in your appetite and focus throughout your work day.
4. It can make any Monday morning a piece of cake!
Pun definitely intended. We all have trouble getting motivated on Mondays. The way I've solved this problem is cinnamon rolls. Find that sweet breakfast treat that makes you want to jump out of bed, and you'll be ready to start your week before you know it. (I've found that donuts work particularly well.)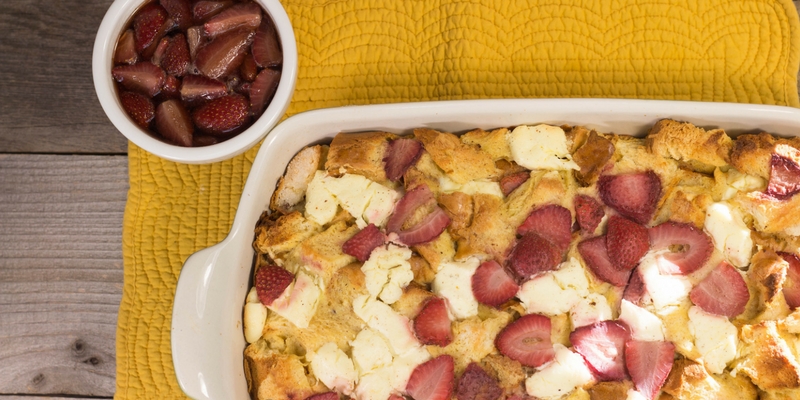 5. It might actually be good for you!
Let's read that again just to make sure it's real.
That's right, folks, one study found that people who started their day with dessert had fewer cravings throughout the day. Participants who ate protein- and carb-centered breakfasts during study regained a smaller portion of they weight that they'd lost. Another study even found that eating ice cream in the morning can make you more alert and focused during the day.
Apparently an apple a day can still keep the doctor away even if that apple is baked into a cake.
---
Are you sold? Make your desserts for breakfast homemade with this FREE eCookbook: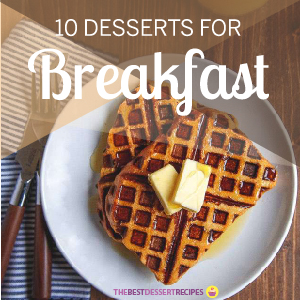 ---

What's your favorite dessert-for-breakfast recipe?
Let us know below in the comments!
Latest posts by RecipeLion
(see all)