Hemp seed oil is derived from crushing the seeds of the hemp plant. It is an excellent source of high-quality nutrients. It is believed to offer benefits for heart health and promote brain function. It also said to promote healthy skin and support hair growth. In addition to all these, it also helps boost your immune system functions. Knowing all the wonderful benefits that it has to offer, you would no doubt like to include as much of this wonderful oil in your daily diet as possible.
Let's look at the nutritional facts of hemp seed oil. It is second only to soybean in protein content per gram. It contains more than 20 amino acids that are essential for growing healthy cells. The fats in hemp seed oils are also 90% good fats, i.e. unsaturated fats. Additionally, it lowers bad cholesterol, increases energy levels, and boosts your metabolic rate. It is also an excellent source of omega-3 and omega-6 fats. Keep reading to find out how you can add this amazing oil in your diet.
1. As An Easy Salad Dressing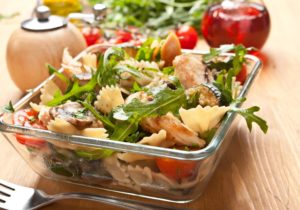 Hemp seed oil makes a great base for salad dressing. It can be easily whisked into a vinaigrette with a little lemon, garlic, and honey. Because the oil has a lot of benefits, you can add a generous amount to your serving without feeling guilty. The best part? Hemp seed oil tastes quite neutral – almost like olive oil, but a little sweeter.
2. As A Marinade
Whether you're marinating chicken or making your famous baked potatoes, a splash of hemp seed oil will go a long way. The oil has quite a low frying point, meaning it's perfect for anything slow cooked. Any dishes that are baked or grilled can use hemp seed oil.
3. In A Smoothie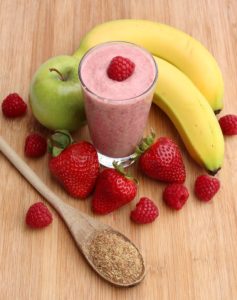 A little hemp seed oil will up the nutritional value of your health smoothie. Even a teaspoon of hemp seed oil will add enough nutrients and fat content to constitute a healthy meal. To make a banana hemp smoothie, simply blend a chopped banana, a teaspoon of hemp seed oil, honey, and cinnamon – and you are done!
4. To Shallow Fry
As mentioned earlier, hemp seed oil has a low flash point, meaning it is not suited for deep frying. However, because of its nutritional value, you could end up using it to shallow fry foods. This is perfect for seafood like prawns and other fish. It could also be used in stir-fries, and other Asian dishes as its slightly nutty taste balances spicy flavors.
5. In Dips
If you're looking to make a quick dip for your chips, make sure to include hemp seed oil in it. It can be added to everything from hummus to salsa. This applies to virtually any recipe. To make one of the best salsas, try this. In a bowl, add chopped tomatoes, onions, crushed garlic, vinegar, and a spoonful of hemp seed oil. Add chopped chilies if you prefer spicy salsa.
Because hemp seed oil is so versatile, there are a number of ways you can use it. Make sure to get as much of it as possible as the health benefits are immense.
---
Interested in more cooking oil health tips and more?
Using different types of cooking oils can easily transform a dish. Each oil has its own unique flavor. If you're interested in experimenting with cooking oils, check out The Best Oils for Cooking: Essential Cooking Oil Guide. This informational article has a ton of information about the healthiest oils to cook with, the best high heat oils, and more!
---
Do you cook with oils?
Latest posts by Vineetha Reddy
(see all)