A seasonal fruit that's flavors remind us of sunny summer days and warm weather, pineapple has become a favorite of many. It's not too often though, that we buy fresh pineapple. The fruit's appearance upon first glance is kind of daunting. It has little spikes along the surface and is much larger than any of the other fruits in the grocery store. So, if you're like us, you typically stick to the canned stuff. Which in our opinion, is just as good.
When we typically think of pineapple, we think of two ways to use the tasty fruit; we either put it in a fruit salad or use it to make pineapple upside down cake. Both of those are delicious, but there are so many other things you can do with your canned pineapple. Because pineapple has such a strong flavor, we usually don't like to mix it in other fruit desserts. It's usually the only thing you can ever really taste, but it's time to embrace that. Can you name the last time you had a pineapple pie? It may sound a little strange and seem like a little too much pineapple, but then again, people enjoy lemon bars and that is one tart fruit.
So, we put together a little collection of pineapple dessert recipes that pay homage to our prickly friend. We hope you enjoy every last one.
Pineapple Dessert Recipes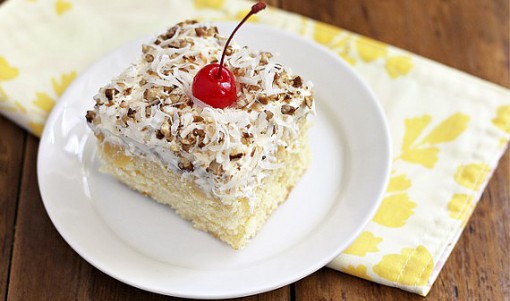 Pineapple Cake & Pineapple Upside Down Donuts
Royal Hawaiian Pie & Pineapple Coconut Caramel Muffins
Tropical Carrot Cake & Skillet Pineapple Upside Down Cake
Do you have any creative pineapple recipes?
Latest posts by RecipeLion
(see all)