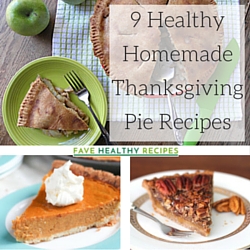 While many people look forward to Thanksgiving for the turkey and mashed potatoes, I wait all year for one thing: pie. With a family of six, my mom finds it crazy that year after year we still want both pumpkin and apple pie for Thanksgiving dessert (her apple pie recipe is still the best I've ever tasted, but I may also be biased). Regardless, we devour both pies every turkey day for several days after. Both pies have a fruit or vegetable base, so it's healthy enough to eat for breakfast…right? At least that's what I tell myself.
These 9 Healthy Homemade Thanksgiving Pie Recipes cover the classics–apple, pecan, and pumpkin–with healthier substitutions or twists. This means that you can enjoy more of your favorite holiday dishes guilt-free. That definitely sounds like a win to me!
9 Healthy Homemade Thanksgiving Pie Recipes
Apple Pie Recipes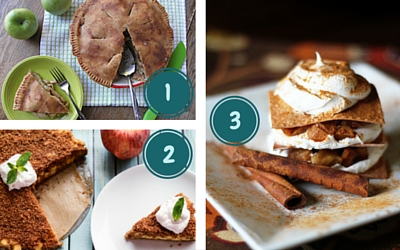 Nothing says "American Thanksgiving" like an apple pie. Tantalize the taste buds of all of your friends and family with these delicious and healthy pie recipes.
Pecan Pie Recipes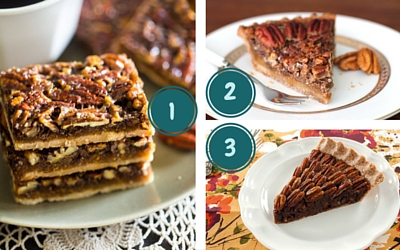 Pecans make a great snack on their own, but they're even better made into a pie. Treat your guests (and yourself!) to these delicious pecan pie recipes.
Pumpkin Pie Recipes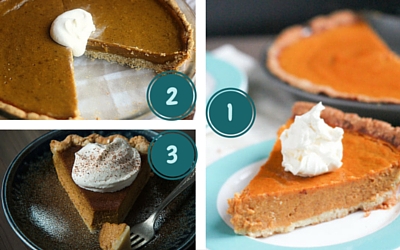 Pumpkin pie is a tried and true fall dessert. These healthier versions will let you enjoy your pie and keep your waistline slim at the same time.
3. Family-Favorite Pumpkin Pie
BONUS!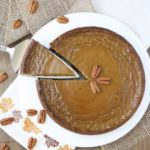 Can't decide between pumpkin and pecan? You're in luck! This Simple Vegan Pumpkin Pie with Pecan Crust is the best of both worlds.
What is your favorite kind of pie to make for Thanksgiving? Let us know below in the comments!
Latest posts by FaveHealthyRecipes
(see all)