Man oh man do we have something exciting for you today! You're going to get a sneak-peek of RecipeLion's brand new cookbook, Family Favorite Casserole Recipes. How awesome is that? I get to share a very special breakfast casserole recipe that I promise you will not be able to resist! This recipe tastes like the happiness of childhood and warms you up like no other. Before we share, if you scroll down to the bottom of this post you'll be able to pre-order yourself a copy of this brand new cookbook. We're so excited to give you a little taste of what's inside!
So, now I have a question: Do you love brunch?
I love brunch. I mean, who doesn't love being surrounded by friends and family (more importantly, good food)? Sometimes, Sunday brunch hotspots are beyond crowded with wait-times as long as 2-3 hours. That gets old really fast & everyone gets hangry. No one loves being hangry, right? So, we decided to get creative and host a potluck-style brunch once a month. This way, we're spending time together doing our favorite thing (ahem, eating) and we try each other's delicious creations.
Want to know what I'm bringing to our next get together?
(Hint: It's from RecipeLion's cookbook…)
We get to share this irresistible Cinnamon Roll Casserole with you to try right at home!  Yep, you read that right! Our favorite breakfast treat in a casserole dish straight from RecipeLion's newest cookbook. You can bet your bottom dollar that I'll be serving this at our next get together. This casserole is pure happiness, there's no way around it!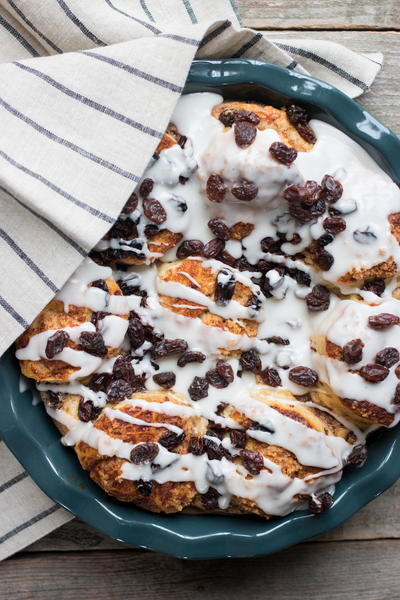 This sneak-peek recipe is a guaranteed fan-favorite. We're talking ooey gooey cinnamon rolls that stick to your fingers and make your mouth water, isn't that tempting? I mean, that picture alone is making me drool! Be sure to try this recipe at your next brunch, I promise you won't regret it.
Love this little preview? There's more to come! Check out this brand new release from the editors of RecipeLion: Family Favorite Casserole Recipes! You can pre-order it from Amazon and Barnes & Noble. It comes to a kitchen near you June 13, 2017.
What's your go-to brunch recipe?
Latest posts by AllFreeCasseroleRecipes
(see all)