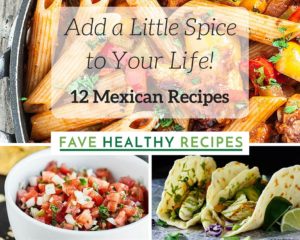 I became such a big fan of Taco Tuesday that it turned into Tacos Daily. If anyone ever asks what I would like to eat for dinner, the answer is almost always something that would be found in a Mexican restaurant. Even if it's not tacos, enchiladas, quesadillas, or burritos also make my heart (and stomach) happy. Basically, if it comes filled with flavor and covered in cheese, I'm in. There's even a Mexican restaurant that is on the edge of the parking lot of my apartment complex, and I've ordered takeout from them so many times that I'm pretty sure they know my order by heart.
That's what makes me so excited to share these recipes with you all. These healthier recipes are filled with Mexican flavors but are much better for you. Making your favorite food at home is always healthier than eating out because you can control the quality of your ingredients and make your own healthy substitutions.
Add a Little Spice to Your Life
12 Mexican Recipes
For Starters
What's a fiesta without dips? These easy dip recipes are perfect for when you have guests over or if you just want to make dinner more festive. These recipes all use fresh and healthy ingredients, too!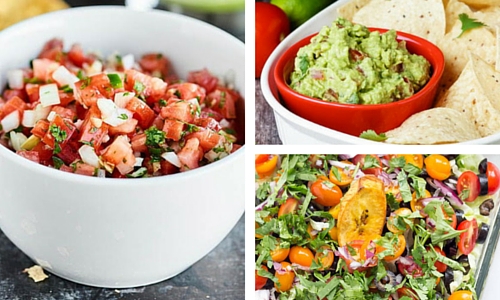 BONUS! You need something to scoop up all of those dips, right? Try these Baked Corn Chips. This recipe makes traditional triangles, but you could also make your own dipping tortilla chips: cut sections of the tortilla into smaller pieces, place on an over-turned mini muffin tin that's been sprayed with cooking spray, and bake until crispy.
Taco Tuesday
There's a reason that tacos are so trendy–they're delicious! There is a taco recipe for every taste in this list. Plus, they're perfect recipes to try making your own taco seasoning!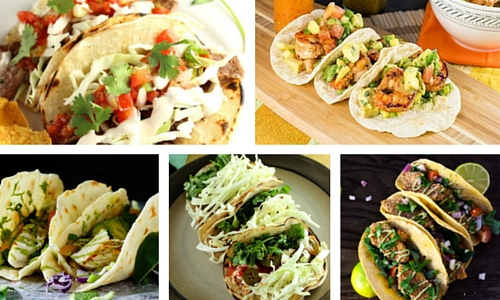 Shrimp Tacos with Mango-Avocado Salsa
Vegetarian Crispy Squash Tacos
More Mexican-Inspired Favorites
Whether you need a healthy one-pan dinner for a busy weeknight or a quick lunch recipe, we've got you covered. You'll love all the healthy and fresh ingredients that are in these hearty dishes!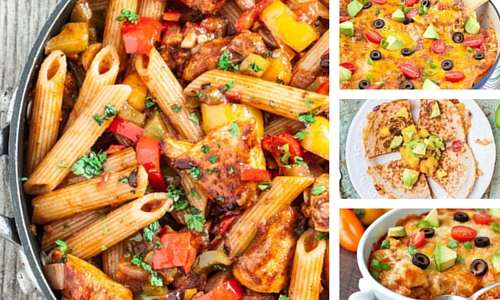 Skinny Mexican One-Skillet Lasagna
Healthy Chicken Enchilada Casserole
BONUS! Want to make this enchilada casserole even healthier? Make your own Enchilada Sauce! It only requires a handful of ingredients that you probably already have in your kitchen, too. What could be better than that?
What's your favorite type of Mexican food? Let us know in the comments!
Latest posts by FaveHealthyRecipes
(see all)