Hi there! Holly from Revamperate here to share a summery pie recipe that's a little easier than your traditional pie – cherry pie pops!
For some reason, summer makes me think of cherry pie, like the song. Ya know? Pie pops are a really nice alternative to making a whole pie, especially when you use pre-made ingredients like the pie crust and cherry filling. They're individual servings and, really, isn't everything more fun when it's on a stick? These pie pops are perfect for your summer barbecue, and they're fun to customize with different types of cookie cutters.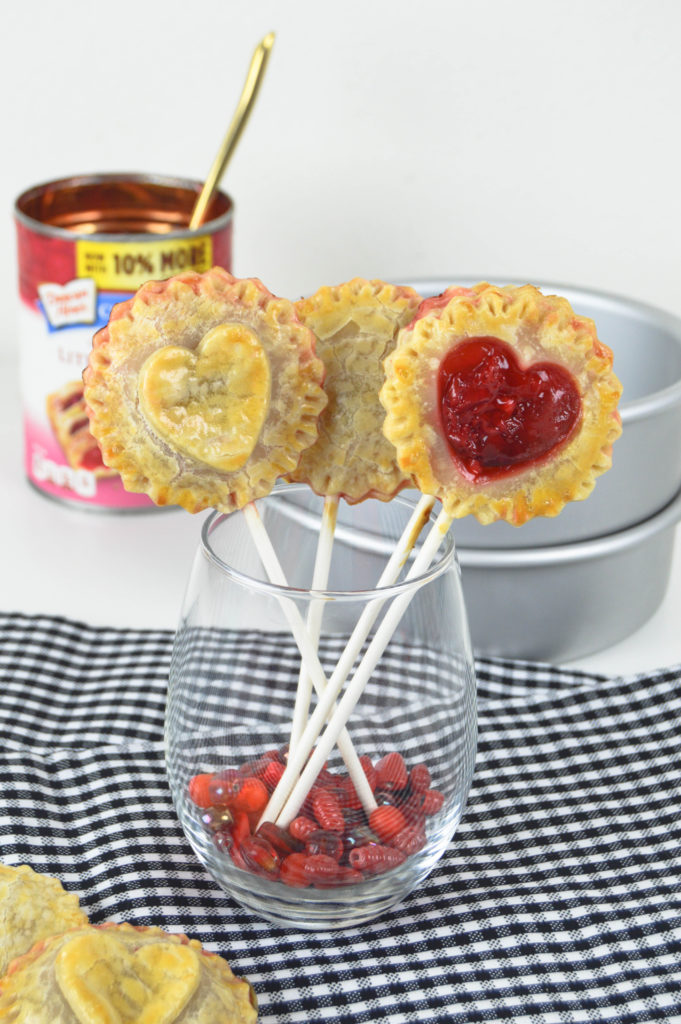 This recipe makes about 10 pie pops, depending on the size of your cookie cutters. Mine made 3-inch pies.
All-American Cherry Pie Pops Recipe
Ingredients:
1 pre-made pie crust (or use homemade)
1 can pre-made cherry pie filling (or homemade)
1 egg, beaten
Cake pop sticks
Pastry brush
Instructions:
Preheat the oven to 350 degrees and line a baking sheet with parchment paper.
Unroll the pie crust and use a cookie cutter or even the top of a cup to cut the dough into circles. If you want, you can cut pieces out of the middle of top crusts or add pieces on top for decoration.
I cut hearts out of the middle of some and added hearts on top of others.
Lay full pieces on the parchment lined baking sheet about one inch apart. Place a stick in the middle of each piece of dough. Spoon cherry pie filling on top of each piece, making sure there is plenty of space around the edges so that filling does not seep out of the sides. Place another piece of dough on top, either whole, cut or topped with shapes. Use a fork to press the edges together all the way around each pie.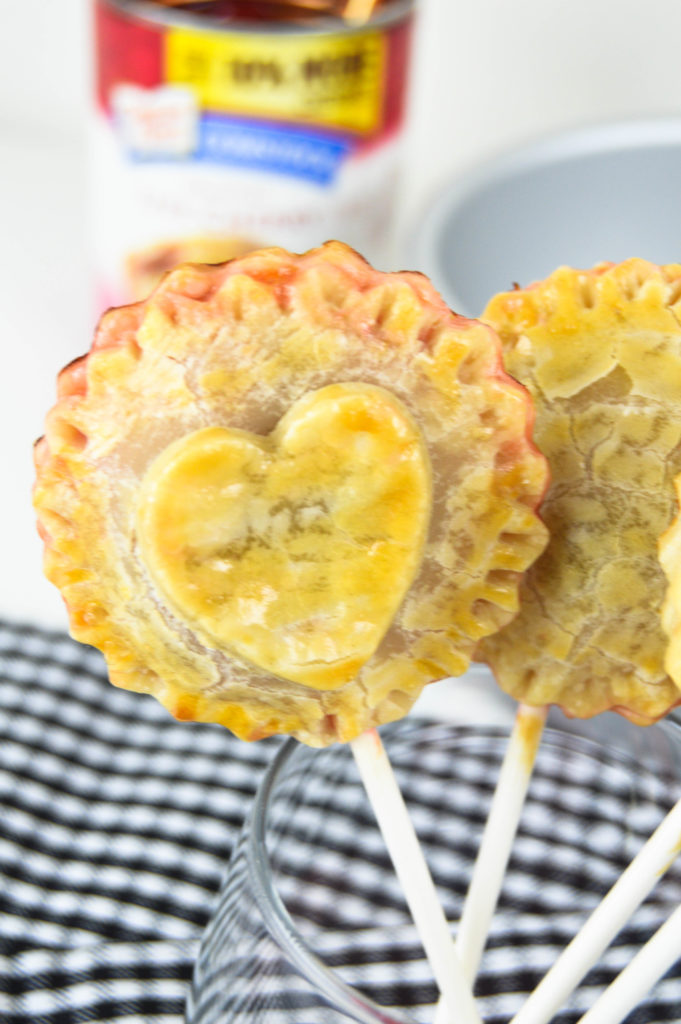 In a small bowl, beat the egg with a fork. Use a pastry or silicone brush to brush the egg on top of each pie.
Bake for 12-14 minutes until the edges are golden brown. Let cool completely before removing.
These are a light and simple dessert for summer parties! If you like this recipe, you might also enjoy my recipe for pumpkin hand pies.
What's your favorite kind of pie?
Latest posts by Holly Wade
(see all)