Sick of chicken and beef but not sure what to make instead? Change up your dinner routine with easy pork chop recipes! RecipeLion.com's free eCookbook, America's Favorite Pork Chop Recipes, was such a hit the first time around that we decided to update it with even more delicious dishes. The photo-packed edition is chock full of amazing ways with pork chops – from simply crispy pork chops, to pork chop casseroles, and everything in between. No matter what your taste, there's a recipe in this free collection for you.
What I love so much about pork chops is that they're budget friendly and very versatile. I especially love eating them during the warmer months, because they can be grilled or cooked in my slow cooker. That way, I don't have to heat up the house by turning on the oven. Below is a sneak peek at all the delicious pork chop recipes you'll find in this free, printable collection. Don't wait, download your copy of America's Favorite Pork Chop Recipes today!
Crispy Pork Chop Recipes
Sometimes pork chops taste best when they're covered in a crunchy coating. Some of these crispy pork chop recipes are baked in the oven, and some are fried, like these Simple Chicken Fried Pork Chops. If you're in the mood for something fried, try any one of these easy pork chops. They're super simple to make and budget-friendly too!
Pork Chop Casserole Recipes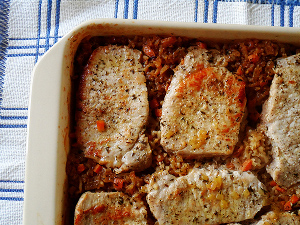 This Glorified Pork Chop Casserole is just one of the delicious baked pork chop recipes in the eCookbook. Baking pork chops in casserole form means they stay super moist and flavorful. Plus, these casseroles are a complete meal in one! They're perfect for feeding a whole crowd on the cheap.
Skillet Pork Chop Recipes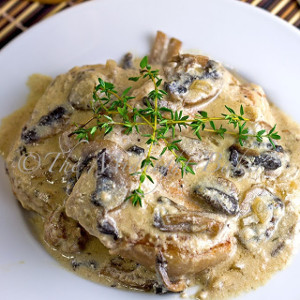 Skillet pork chop recipes are great for when you're in a hurry. Simply cook them on your stove top for a fast and healthy dinner solution! These Drunken One Pot Pork Chops are an adults-only meal with out-of-this-world flavor.
More Easy Pork Chop Recipes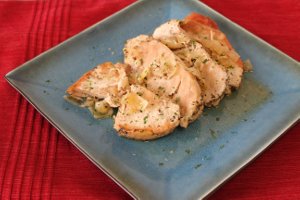 The rest of the recipes in this free eCookbook are prepared in the slow cooker, on the grill, or in the oven. There are so many flavor combinations to try, you'll want to make your way through each of these recipes. These Crazy Slow Cooker Pork Chops are one of our most popular recipes – they're crazy easy to make and crazy delicious.
You definitely won't want to miss any of the recipes in this America's Favorite Pork Chop Recipes free eCookbook. Download your copy today!
What's your favorite way to prepare pork chops?
Latest posts by RecipeLion
(see all)