This past Tuesday, the editors of FaveGlutenFreeRecipes and RecipeLion (that's me) had the opportunity to attend a gluten-free cooking event presented by America's Test Kitchen Editorial Director, Jack Bishop. America's Test Kitchen is the most-watched cooking show on public television, and is now in their 14th season. They recently launched a new cookbook entitled, The How Can it be Gluten Free Cookbook, which was at the center of this presentation.
As a huge fan of the America's Test Kitchen TV show, I was thrilled to attend this event. I've watched Bishop run the taste test segment for years, so it felt like I was meeting a celebrity!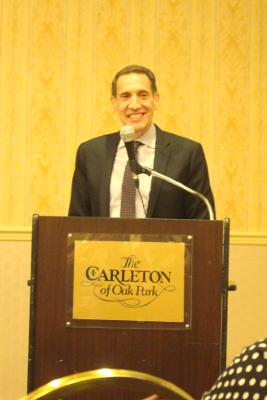 I learned a lot about gluten-free cooking at the presentation. Bishop was very knowledgeable about the topic and discussed everything from how to make a gluten-free flour blend to tips on making the perfect gluten-free pie crust. It was fascinating to learn all of the complexities of cooking for this particular diet. As I do not personally follow a gluten-free diet, I did not have a wide knowledge of gluten free cooking. I received a good taste of it that night, though (no pun intended).
As you gluten-free folks already know, going gluten-free doesn't mean cutting out one ingredient. It's about finding the right combination of ingredients that will result in the same type of food. For example, if you're making a cake, you want a similar cake texture, not a fudgy one. America's Test Kitchen discovered how to replicate all kinds of food, such as birthday cake, pie crust, sandwich bread, pizza dough, and fried chicken. It's important to note, however, that their goal for this cookbook was to create gluten free recipes that taste just as good as recipes with gluten, not identical.
We learned a lot about gluten free cooking at this event, and I'd like to share a few things right here:
Helpful Tips for Gluten-Free Cooking + Gluten-Free Facts:
It is very important to measure flour by weight, not volume, because different flours weigh different amounts.
Roll pie crusts between saran wrap instead of on a floured surface. Flour must be hydrated in gluten-free baking (meaning it should be mixed in well), so excess flour will mess up the final product.
Problem: gluten-free bread loaves are always tiny. Solution: Make a foil "souffle collar" to put on top of your loaf pan and fill it with double the amount of dough. This will allow the dough to rise without spilling over during baking.
Gluten-free baked goods have a shorter shelf life than foods that contain gluten. Therefore, it's best to make recipes that yield less food. You can always double the recipe if you're expecting more people, but you never want to make too much. (All of the recipes in The How Can it Be Gluten Free Cookbook are portioned like this!)
Gluten controls the spreading of cookie dough. It's common for gluten-free cookies (if making a recipe that hasn't been perfected) to spread out on the cookie sheet and create one large, flat cookie.
Your favorite recipes without the gluten: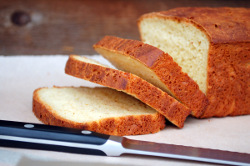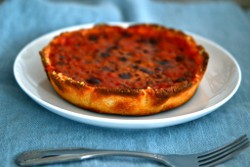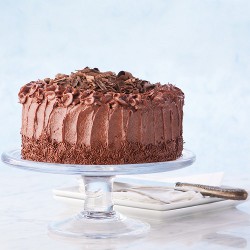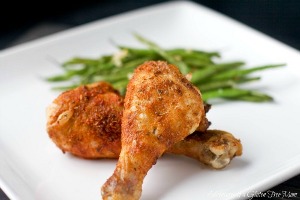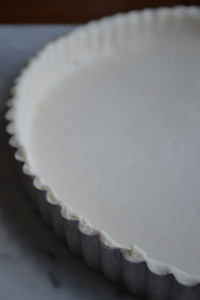 Gluten-Free Homemade Pie Crust
*America's Test Kitchen is shooting a gluten-free episode in two weeks,
so keep your eyes out for that episode in the future!
Giveaway!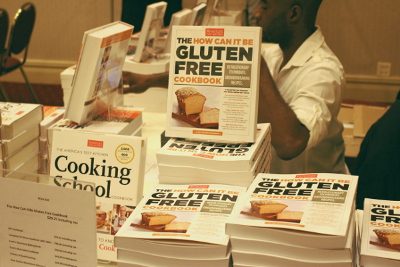 You didn't think we'd rave about this cookbook and then not offer you one, did you?! We are giving away not one, but TWO copies of The How Can It Be Gluten Free Cookbook. All you have to do is leave a comment answering the question below. We will pick a winner at random on Monday, May 5, 2014.
The Fine Print:
Contest open to US and Canada residents 18+.
Leave a comment on this blog post answering the question below to enter.
One comment per person, please answer the question below.
You have until 11:59pm ET Sunday May 4, 2014 to enter the contest.
We'll be picking two winners, so be sure to check your email frequently to see if you're one of them!
What is your favorite thing to eat that's gluten free (naturally or from a gluten-free recipe)?
Latest posts by FaveGlutenFreeRecipes
(see all)