This guest post comes to us from Featured Foodie Kevin Williams. Kevin is an author and researcher of Amish culinary culture. Thanks Kevin for the great information about Amish holiday culture.
The Amish typically celebrate holidays in very no-frills fashion.  In most Amish homes you won't find Christmas trees, giant plastic snowmen, or boughs of holly strung across the mantle.  The Amish mostly reject these more secular trappings of the holiday.  Generally, the only holiday decorations I've seen in Amish homes are, perhaps, some Christmas cards with snow scenes or reindeer taped to the wall or sitting on the mantel.  Wrapped gifts are exchanged in some settlements where the tradition has caught on, but other communities don't practice it.  Amish communities vary great from place to place depending on local traditions and the individual bishop.
One way in which the Amish do express their celebration of the season is through food.  Come November and December, Amish cooks fire up the kitchen to create all sorts of holiday confections and savory sensations.  And while the Amish mostly avoid exchanging gifts bought at big box stores (or even little box stores!), a decorative tin filled with homemade cashew crunch or maple fudge are often given to friends as gifts.
Thanksgiving brings out the time-tested Amish recipes for soft and fluffy homemade dinner rolls, flavorful sage stuffing, and sweet potato pudding.  The weeks leading up to Christmas bring with it sweet fudge, moist nut bread, and other colorful confections that celebrate the season and please the palate.
One non-food holiday indulgence among the Amish: sleigh-riding.  No red suits, jingle bells, or Rudolphs, just a crisp ride across a field of soft snow on a hand-crafted sleigh.   This may seem like a postcard scene, but it is the joy of winter reality for Amish young and old.
Among the Amish the holidays are about savoring simplicity, something we probably could all take a cue from during our rushed and harried days this time of year. Here are four Amish recipes for the holidays, straight from the kitchens of Amish cooks and bakers.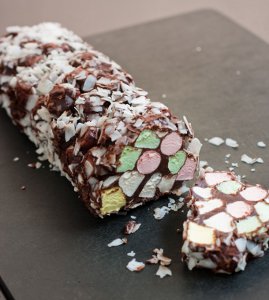 Amish Style Church Windows Dessert – Church windows are a colorful Christmas candy that makes a wonderful gift for school-teachers or friends.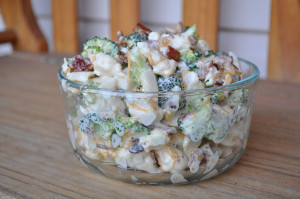 Amish Broccoli Salad – Broccoli Salad is a popular Thanksgiving side dish on the Amish table.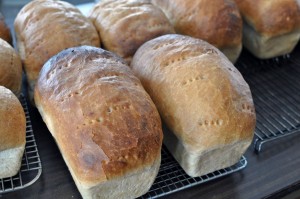 Amish Friendship Bread – Perhaps the single most popular food gift among the Amish is Amish Friendship Bread along with a batch of "starter."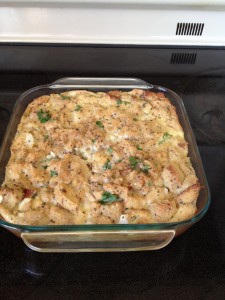 Amish Sage Stuffing – This is a classic Amish stuffing recipe, perfect and easy for any Thanksgiving or Christmas feast.
Kevin Williams is an author and researcher about Amish culinary culture. He has explored Amish settlements from Maine to Montana over the past 20 years.  He recently wrote "The Williams Guide to Amish Country", 50 day trips, overnights, and adventures in Amish country.
Latest posts by RecipeLion
(see all)