I don't know about you, but I'm a little overwhelmed by all the decadent holiday dessert recipes this year. Don't get me wrong, it's extremely exciting to see recipes like Naughty Cookies and Overnight Better Than Sex Cake, but sometimes you want something… lighter. Fresher. Simpler. More innocent.
That something is angel food cake! My mom always serves it with strawberries, but it pairs well with basically any fruit. (I've never tried it with banana, and fireworks went off in my head imagining that!) It's delicious whether eaten alone or globbed with whipped cream. For some reason, I don't feel as guilty for eating angel food cake compared to other cakes. Maybe it's the name?
You'll probably be surprised by the history of angel cake, I know I was. Good ol' Wikipedia says it was a traditionally an African-American funeral cake, and similar recipes date back to 1871. Not quite what I was expecting. I was imagining it was named by a six-year-old girl, but this history is much sweeter. People used this cake to remember loved ones.
Here are some wonderful angel food cake recipes from RecipeLion.com, perfect for any occasion. Store-bought won't cut it, make it fresh!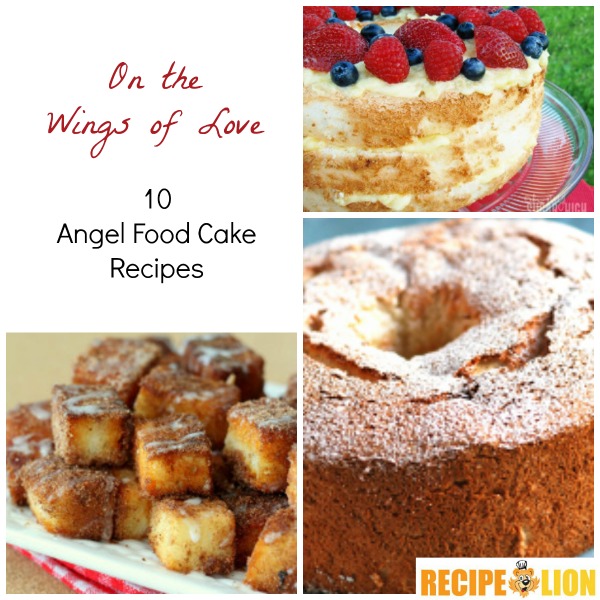 10 Angel Food Cake Recipes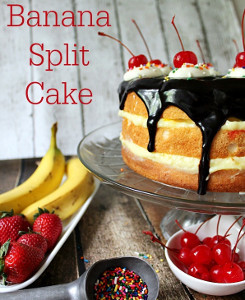 It looks amazing!
Not cakes, but check these out too!
What's your favorite fruit to pair with angel food cake?
Latest posts by RecipeLion
(see all)