We honestly love the taste of homemade apple pie recipes. There's just something about the flavor of fresh apples baked with cinnamon that really makes our mouths water. We just can't seem to get enough of that gooey filling. Don't tell our families, but often, when we serve ourselves a slice of pie, we take a bit more filling from the pie than what was in our portion, leaving a little bit less for everyone else. We can't be the only ones who do that though, right? Sometimes we wish that we always had a fresh apple pie on hand just so we could satisfy our apple pie filling craving.
Even though we love apple pie and it's the perfect time to enjoy apples, we're not quite ready to start baking full-blown pies yet. To us, October is more of a candy/really sweet treat-type of month, whereas November kicks off pie season. But who ever said that all apple pie recipes have to be in pie form?
Did you know that it's possible to capture the mouth-watering taste of apple pie in other dessert forms? While these pie-like desserts may not taste exactly like a juicy pie, they're pretty close. Plus, if they did taste just like a pie, we'd start getting flashbacks of Violet Beauregarde turning into a blueberry in Willy Wonka and the Chocolate Factory, and nobody wants that.
Here are a few of the best reinvented apple pie recipes that are currently on TheBestDessertRecipes.com: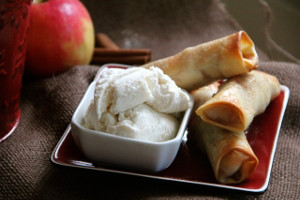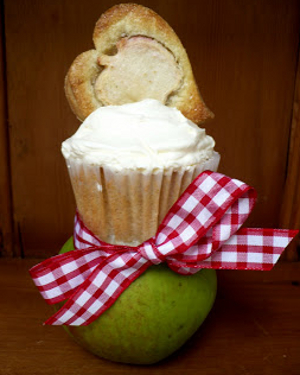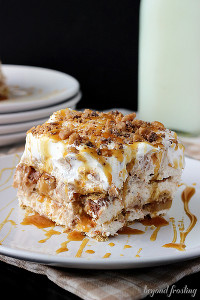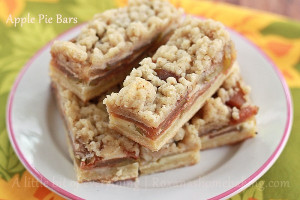 Giveaway Alert!
While we're on the topic of pies, how would you like to win your very own copy of A Year of Pies: A Seasonal tour of Home Baked Pies? This cookbook is full of great recipes for pies, both savory and sweet. As we mention in our review, he book is broken down by season, showing you which flavors taste best during different parts of the year. We'll be giving a copy of this cookbook away on TheBestDessertRecipes.com from today, October 7th through Sunday, October 20th. This is one giveaway you definitely won't want to miss. Click here to enter to win!






Which of these reinvented apple pie recipes looks best to you?
Latest posts by TheBestDessertRecipes
(see all)