The start of fall means it's time for fall flavors like apple, cinnamon and pumpkin. I don't know about you, but nothing smells better than apple pie baking in the oven and cinnamon wafting through the house. It defines fall for me. To celebrate the start of fall and #AppleWeek here on RecipeChatter, I knew I had to make something apple pie-inspired, and these simple apple pie dippers turned out to be the perfect thing. Plus, the bourbon caramel sauce makes it! The two together are the perfect easy dessert recipe with the light taste of whiskey.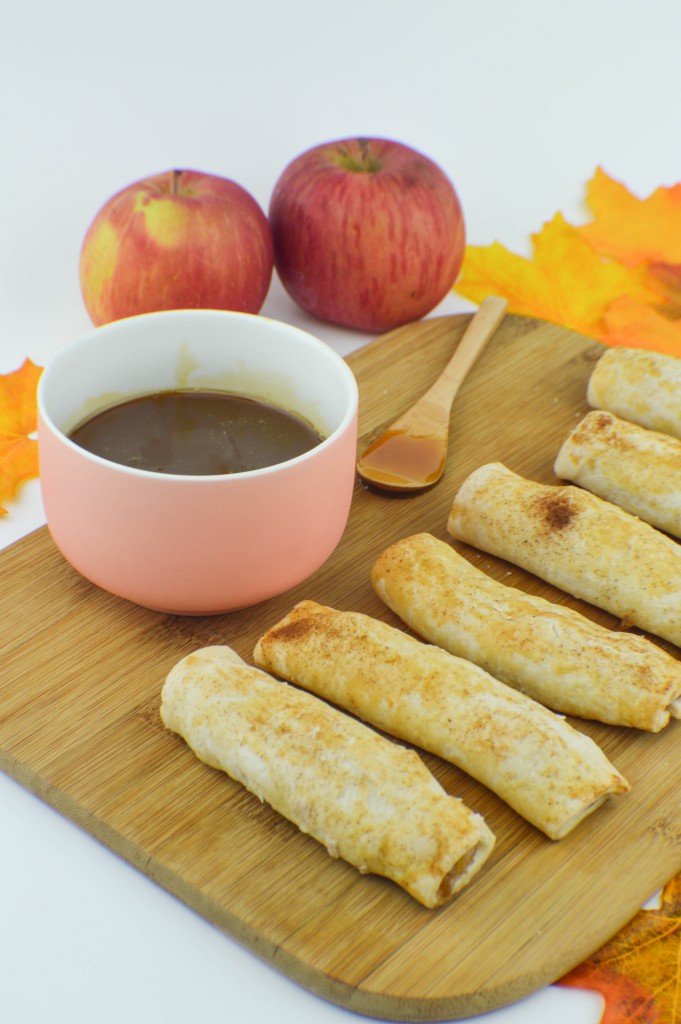 I like to make things the easy way because I find that most people don't have the time or patience to make everything from scratch, so my recipes often demonstrate the "easy way" of doing things. For example, this recipe has some shortcuts with pre-made pie crusts or apple filling, but you could absolutely make those things from scratch if you prefer. You'll just need to slightly adjust the baking times for your crusts so that you don't over- or under-bake anything.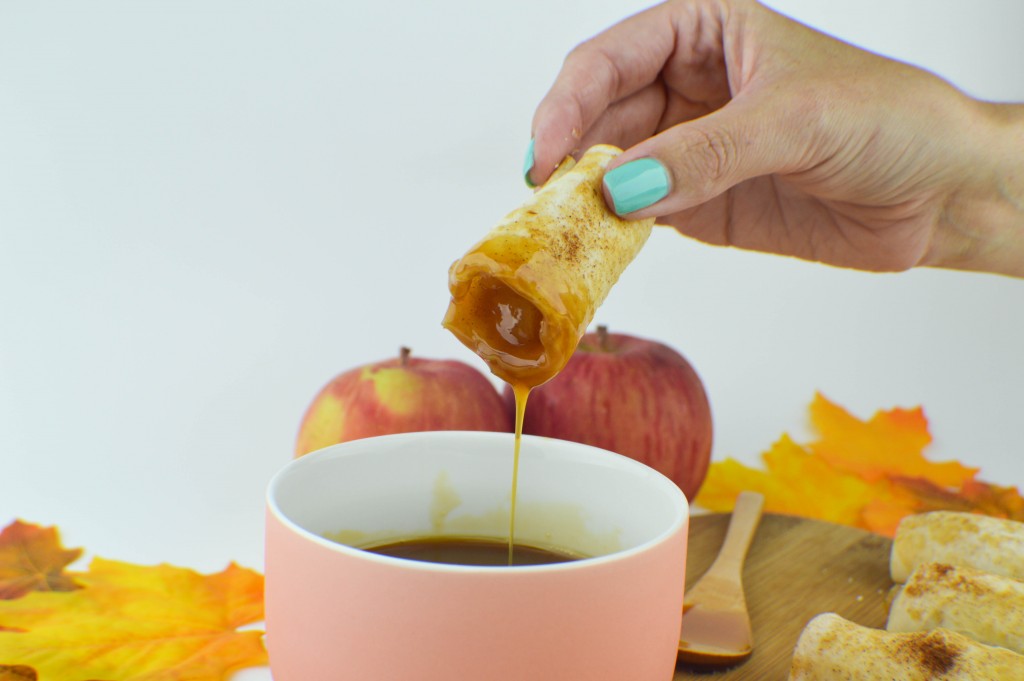 You can also make the bourbon caramel sauce by just adding bourbon to a jar of caramel if you prefer, and it works well if you're in a time crunch. I also think these apple pie dippers would taste great with some whipped topping! These are perfect for a fall party or even as a Thanksgiving snack. I know that seems so far away, but it will be here before we know it!

Ingredients:
For the apple pie dippers:
Pie crusts (2 pre-made crusts)
1 can of apple pie filling
1/2 teaspoon cinnamon + more for topping
1 teaspoon sugar + more for topping


1 egg, beaten
For the bourbon caramel dip:
1 cup granulated sugar
1 tablespoon corn syrup
3 tablespoons bourbon whiskey
3/4 heavy cream
½ teaspoon salt
Instructions:
For the dippers:
Preheat your oven to 350 degrees F and line a baking sheet with parchment paper or foil.
Lay out the pie crusts and use a pizza cutter to cut off the sides, making two squares.
Cut approx. 4-inch squares out of the dough, re-roll and cut any remaining dough so that you can get as many squares out of it as possible.
Chop the apple slices in small squares and add to a small bowl. Toss in the cinnamon and sugar and mix until all pieces are covered.
Distribute about a tablespoon or more of apple filling on each square of piecrust dough in a line down the middle. Then roll up the pie crusts like mini burritos and place on the baking sheet.
Beat the egg in a small bowl and brush on each rolled up pie crust. Sprinkle with additional cinnamon and sugar.
Bake for about 8 minutes until the crust is lightly browned and crispy. Let cool on a wire rack and serve warm for best results.
For the sauce:
While the apple pie dippers cool, prepare the bourbon caramel dip.
In a saucepan, combine sugar, corn syrup and bourbon. Bring the mixture to a boil on medium-high heat (and have the heavy cream pre-measured and ready to add).
Watch the pot carefully as the sugar darkens in color, and as soon as it reaches dark reddish brown after a few minutes, pour in the cream and mix with a whisk. It will still be bubbling.
Continue to stir rigorously for about 30 seconds and remove from heat.
Stir in the salt and continue to whisk the caramel until there are no lumps.
Let cool for several minutes and transfer to a bowl for dipping if you're eating it right away, or store in a microwave-safe container in the fridge for up to a week.
Dip the apple pie dippers in the bourbon caramel sauce and enjoy!
When would you serve this easy apple recipe?
Latest posts by Holly Wade
(see all)