The trees are singing, leaves will be changing, and best of all … it's fall baking season! While Pumpkin-Spice Lattes are calling your name, it's actually apples that are ripe and ready for the pickin'!
We all love baked goods. The problem is, most people don't have time to truly bake from scratch and store-bought treats (one a week … two a week … one a day …) pack on the pounds and rob your wallet! Let's be honest – you can't even order a coffee through the Dunkin' Donuts drive-thru without being asked, "Would you like to try our new Chips Ahoy! doughnut with that?"
So, here's my Healthy T hack that will spare you time, calories and dollars. All you need to whip up these scrumptious Cinnamon-Apple Muffins is five ingredients. At only 150 calories each, you can enjoy some apple goodness guilt-free. This cake mix recipe is so easy, you can whip it up at any time of day.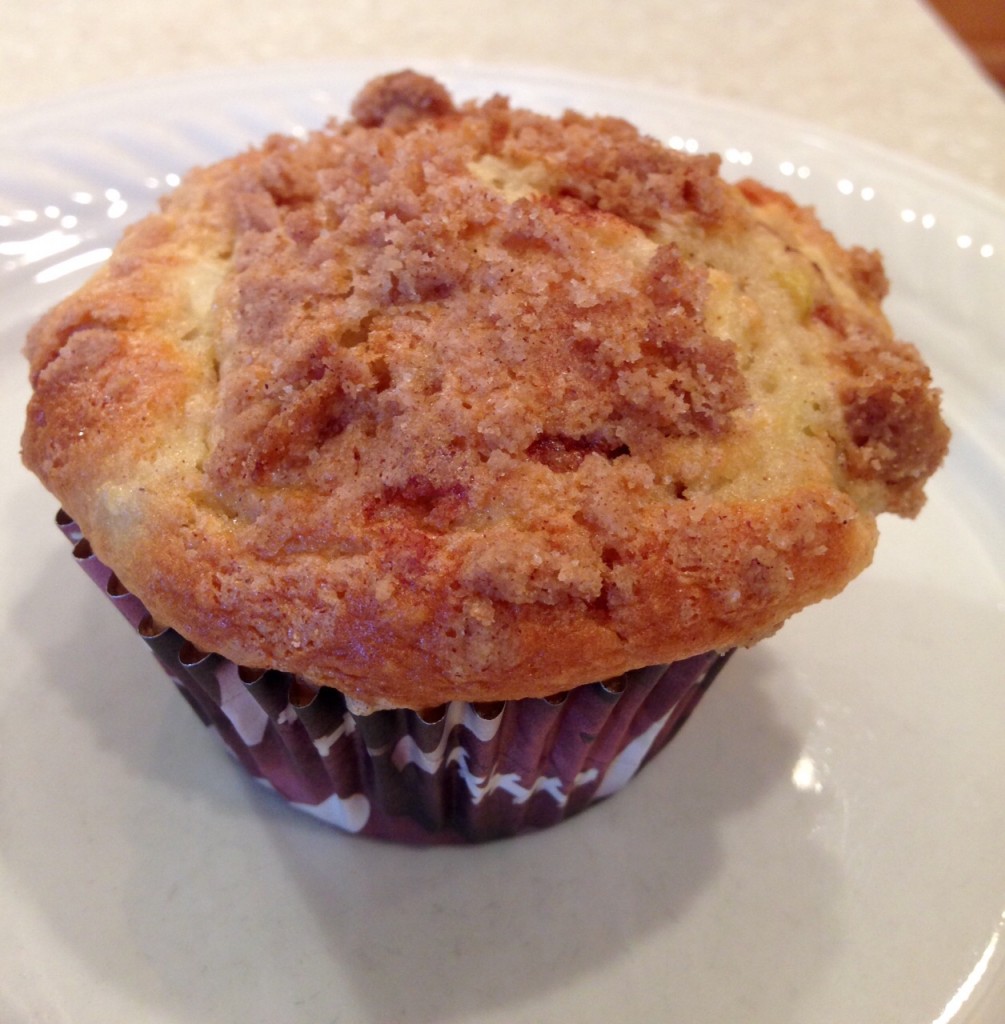 5-Ingredient Cinnamon Apple Muffin Recipe
Makes 12 muffins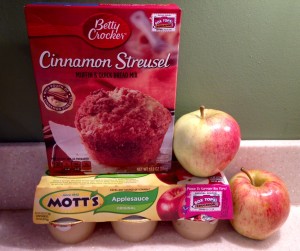 150 calories each
Ingredients:
1 box of cinnamon streusel muffin/bread mix (I used Betty Crocker)
2 eggs
2 apples of choice (I used gala)
1/4 cup of applesauce
3/4 cup of water
Instructions:
1. Heat oven to 425 degrees F.
2.  Line 12 baking cups or grease the bottoms with cooking spray, butter or oil.
3. Core and dice your apples into small pieces. Measure out 2 cups of diced apples and set aside.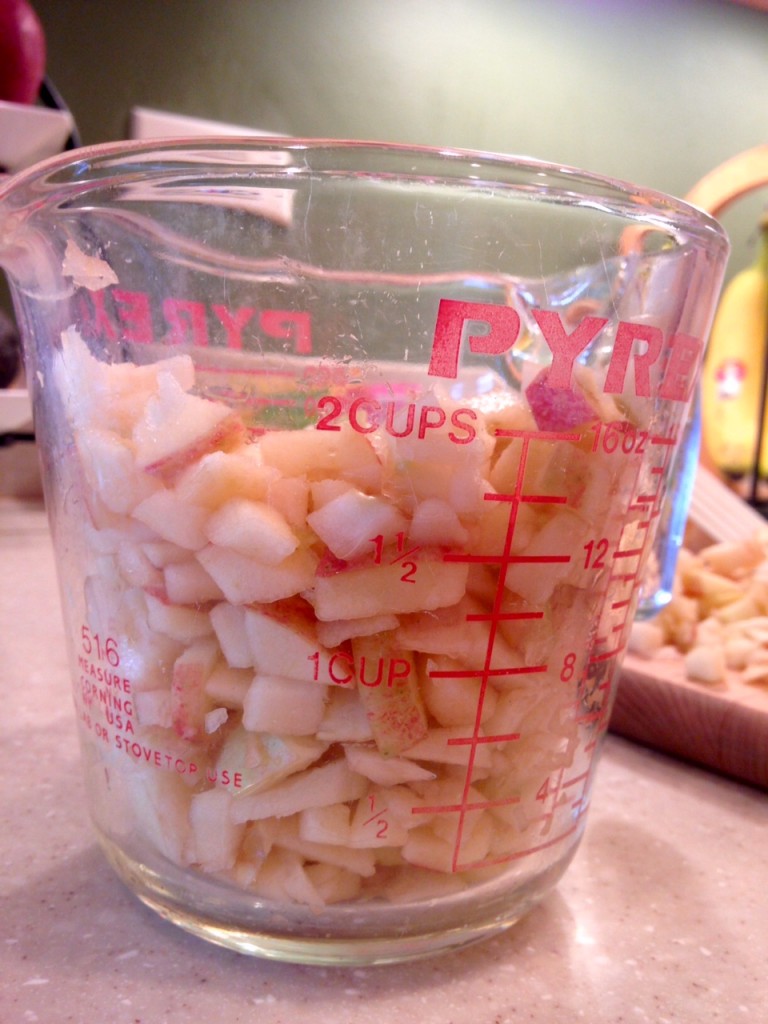 4. Combine muffin mix, water, applesauce, apples and eggs in a large bowl. Batter will be a little lumpy from the apples – it's OK.
5. Fill each baking cup 3/4 full with batter. Sprinkle streusel packet over each cup, if provided.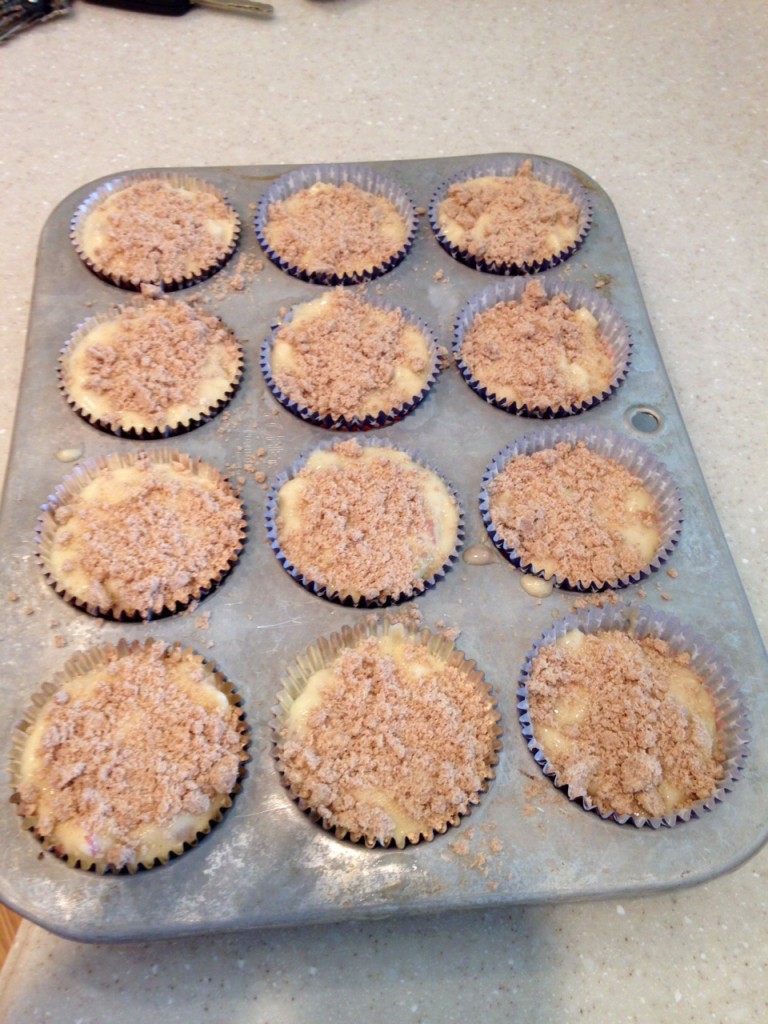 6. Bake 16 – 18 minutes, or until you can insert a toothpick into the center of each muffin without it being gooey.
7. Let cool 5 – 10 minutes.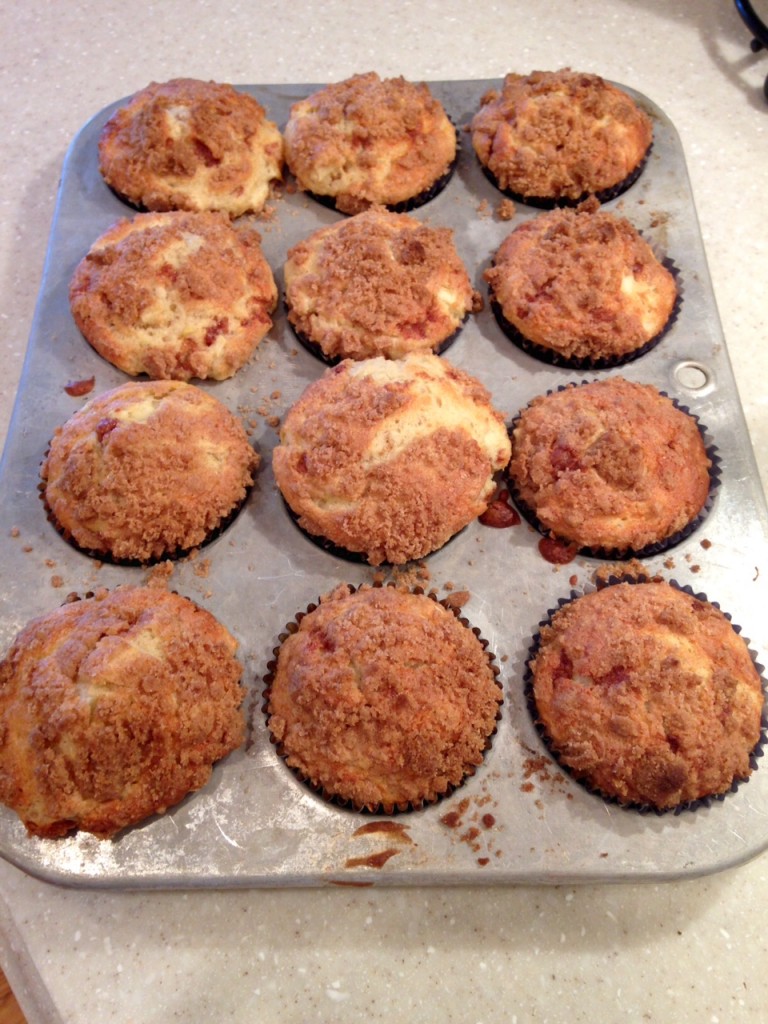 These little treats are the perfect size to grab on your way out the door in the morning or to pack in your children's lunchboxes as they head to school.  You can even bring them to a fall potluck or Halloween party.
Enjoy!
What's your favorite kind of apple?
Latest posts by Tarah Thorne
(see all)