This recipe is a combination of a few things we love: apple recipes, cobbler recipes, and German dessert recipes. It's a three-in-one, watch out world! As we head into fall, apple dessert recipes become more and more irresistible. They're smart, too – might as well take advantage of this year's apple crop!
We developed this Mom's Apple Cobbler Recipe in our Test Kitchen and became OBSESSED. An easy cobbler recipe, perfectly spiced and baked to perfection, is simply a must-have when it comes to fall desserts. Serve this cobbler at any gathering and just watch it disappear. Plus, it makes your home smell heavenly – like you lit 10 apple spice candles. Mmm.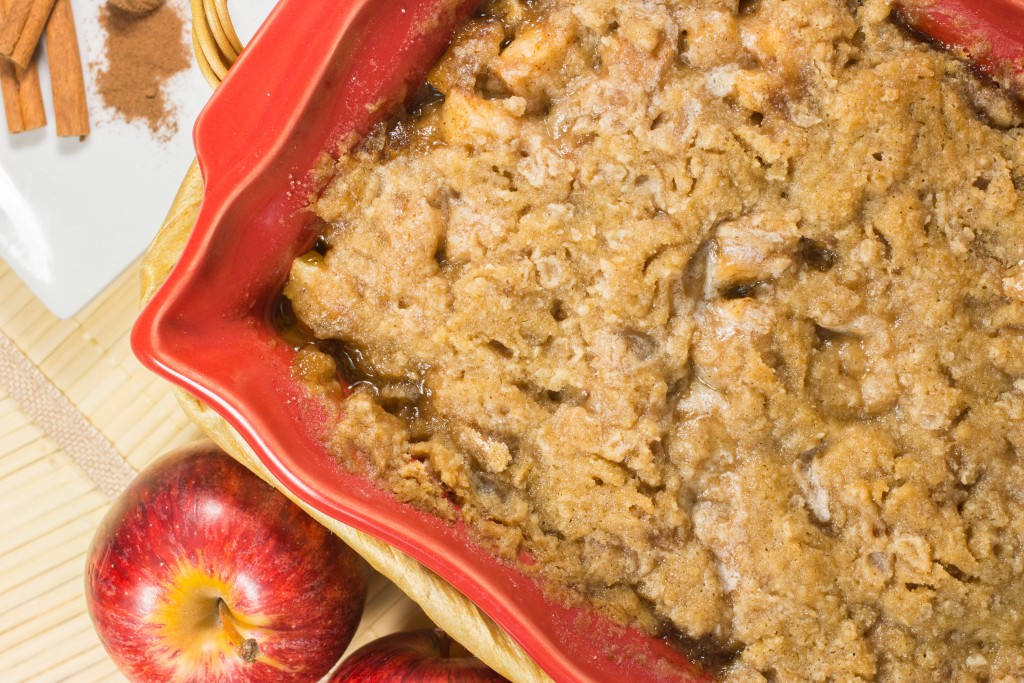 This cobbler recipe is super easy – just mix this and that and bake in under an hour. It can feed a crowd, too.
Some notes: Use Granny Smith apples in the cobbler if you want the pieces to remain separate and distinct; use Macintosh or Gala if you want them a bit softer. The cobbler instructions and topping may be used with any fruit you prefer – peaches or pears are especially good in this.
Mom's German Apple Cobbler Recipe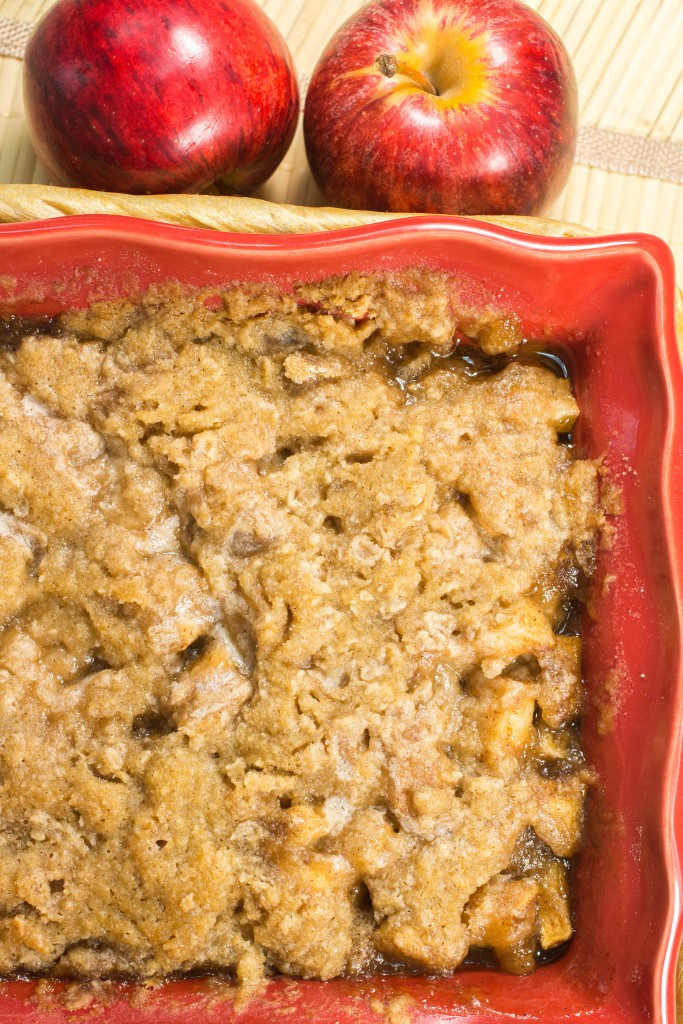 Serves 12
Ingredients:
Filling:
6 large apples (about 8 cups when chopped)
1 cup sugar
1/3 cup brown sugar
2 tablespoons instant tapioca
1 teaspoon ground cinnamon
3 Tablespoons butter, cut into small pieces
Topping:
1 cup flour
1 cup sugar
1teaspoon baking powder
½ teaspoon cinnamon
2 tablespoons butter cut into small pieces
¼ teaspoon salt
1 egg
 Instructions:
1. Preheat oven to 375 degrees F and have ready a 9 x 13 casserole or bake pan.
2. Core and peel apples and chop into ½ inch chunks. Toss well with remaining filling ingredients and place in the casserole.
3. Place flour, sugar, baking powder, cinnamon and salt into a large bowl and toss well with a fork. Use the fork or a pastry blender to mix in the butter until only small pieces of the butter remain. Beat the egg in a small bowl and mix into the other ingredients using the fork to distribute well.
4. The topping may be made in a food processor by pulsing all ingredients except the egg until the butter is in small pieces, then quickly pulse in the egg.
5. Spoon topping evenly over the filling and bake for about 50 minutes until the top is golden brown and the filling bubbles up around the edges.
6. Let stand until cooled to warm room temperature before serving.
What's your favorite German recipe?
Latest posts by RecipeLion
(see all)