Hey there! Holly here from Club Crafted again with a dump recipe that might blow your mind with deliciousness…banana dump cake!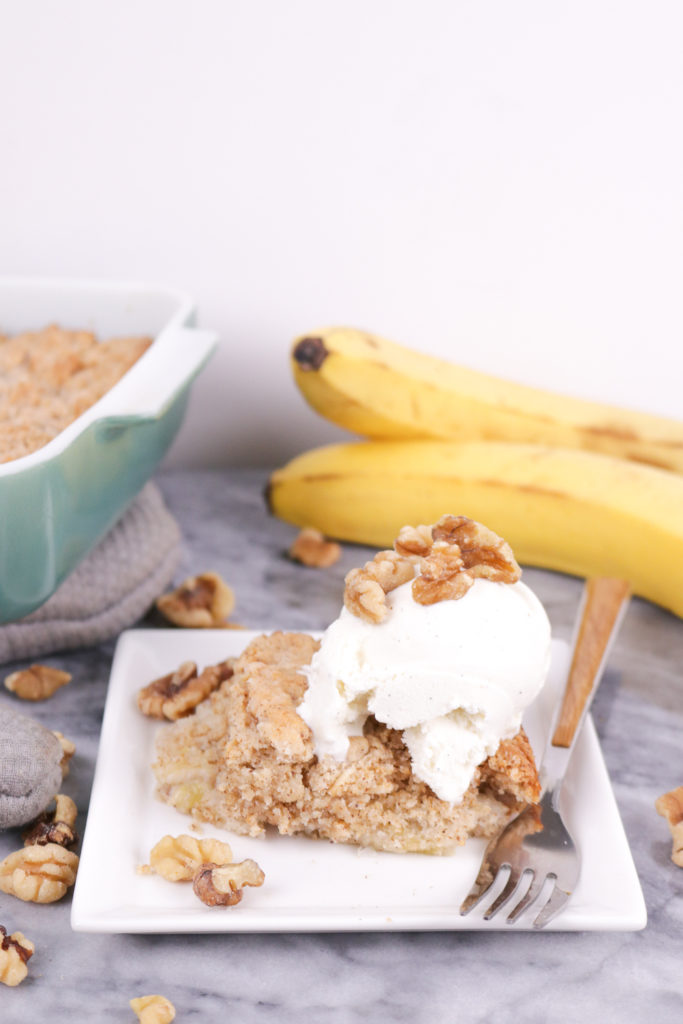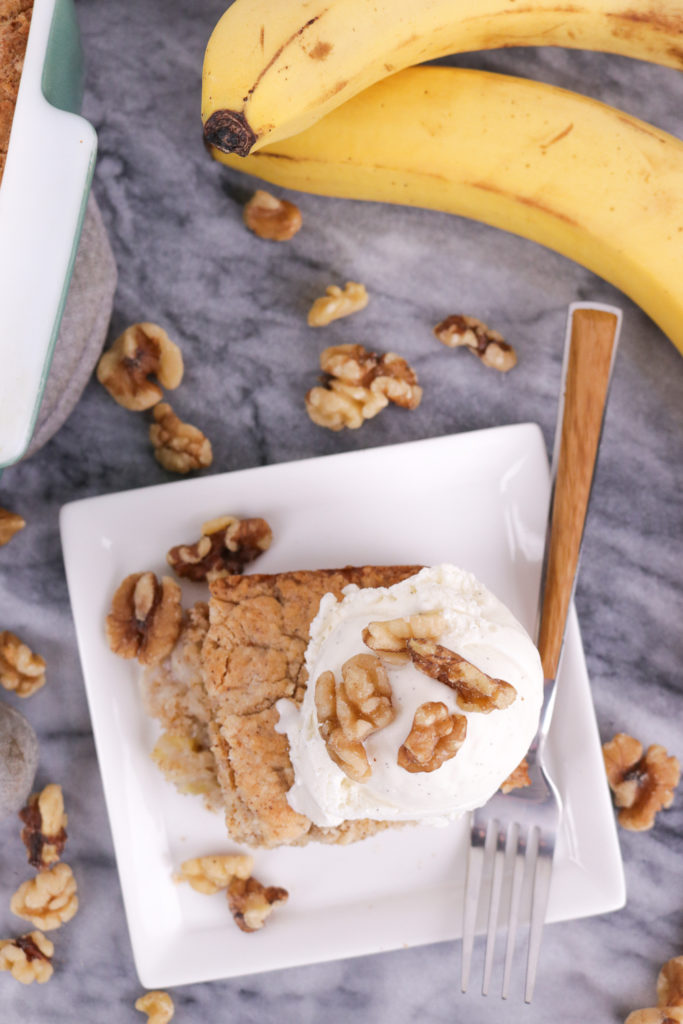 I'm beginning to really enjoy dump cakes because they are SO easy. I had never thought of making a banana dump cake before, but as I was walking through the grocery store and noticed a banana bread quick mix, the idea dawned on me and I knew I had to try it. I LOVE banana bread, so I figured it would be worth a try making it into a dump cake recipe. I'm happy to say it worked! Best of all – minimal dishes and minimal effort. I enjoyed it with a scoop of ice cream and a few walnuts sprinkled on top, but you can also bake nuts or even chocolate chips into the batter. The bananas on the bottom stay very moist and bake well into the batter on top, which forms a slightly crumbly texture. Once baked, it didn't last long in my house!
Ingredients:
3 bananas
1/2 cup milk, divided
1 box of banana bread quick mix
1/2 cup butter, melted
Preheat your oven to 350 degrees and grease a small casserole dish or pan with cooking spray.
Slice the bananas into pieces and line the bottom of the greased dish. Top with about 1/2 of the milk.
In a small bowl, mix together the banana bread mix, melted butter and remaining 1/2 cup milk. Pour and spread on top of the banana layer.
Bake for about 35-40 minutes until the sides begin to brown and an inserted toothpick comes out mostly clean (crumbs but no batter).
Let cool for about 15 minutes before serving. Top with a scoop of whipped cream or ice cream and nuts, more bananas or other toppings. I find that dump cakes don't store well, so for best results, bake right before serving and choose your baking container wisely.
Latest posts by Holly Wade
(see all)