Seriously, this is bananas. You guys absolutely loved the Banana Split Lasagna Recipe, and now you're begging us for more. So needy. Your wish is my command. I have here your beloved Banana Split Recipe plus 4 more banana dessert recipes, including the highly anticipated Banana Split Cake. Hope you have bananas on hand, because you're going to want to make these banana dessert recipes the moment you finish reading.
Banana Split Lasagna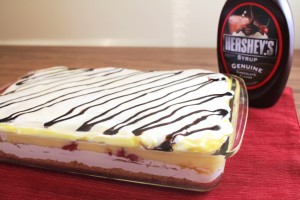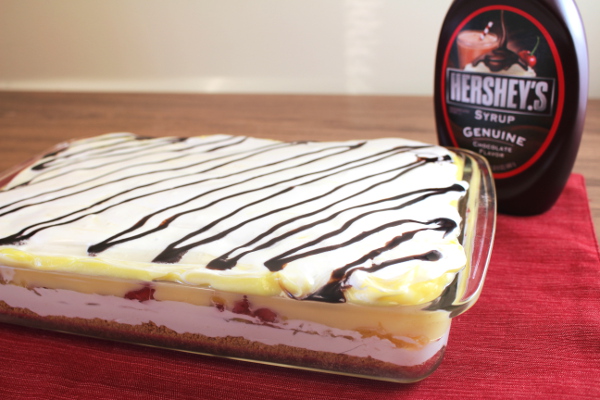 A reader favorite, this Banana Split Lasagna recipe is absolutely delicious, but judging by its popularity you probably already knew that. If you haven't tried it yet, stop reading this and go make it right now. Wait! Don't stop reading this, there's some good stuff in here.
No-Bake Banana Split Cake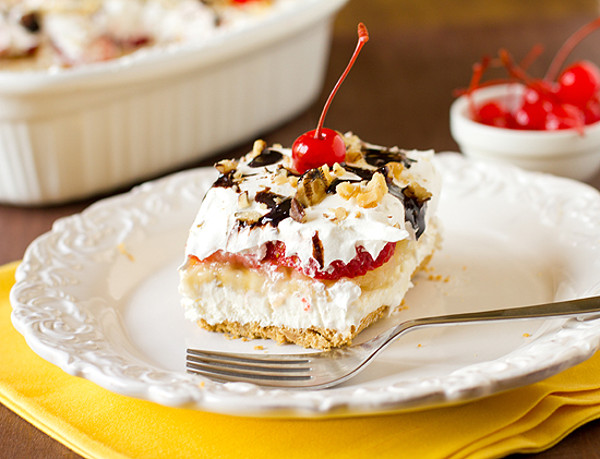 O.K. seriously, you guys have been embarrassing yourselves with the amount of begging you've been doing for this  No-Bake Banana Split Cake recipe, but this baby is amazing so I can't really blame you. This banana split cake is totally worth the wait I promise.
No-Brainer Banana Split Dump Cake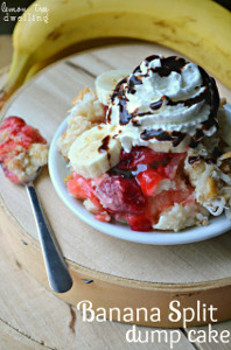 SURPRISE! Because I love you I gave you not one banana split cake recipe, but TWO banana split cake recipes (all adoring fan mail and gifts of appreciation can be sent to my home address). I know, I'm pretty amazing, but you know what's even more amazing? This  No-Brainer Banana Split Dump Cake. This banana recipe is honestly one of the easiest recipes ever, and is absolutely irresistible.
Blissful Banana Split Cheesecake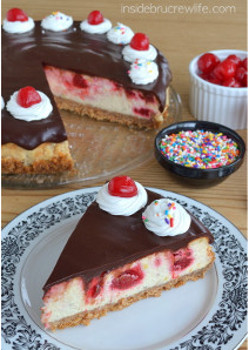 This Blissful Banana Split Cheesecake needs little to no explanation. Who doesn't want to make a banana split cheesecake? No one, exactly.
Banana Split Smoothie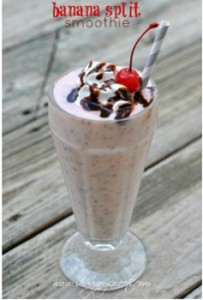 Now that you have made three different variations of banana split cake, I'm sure you're ready for a new banana split recipe. As I said in the beginning, your wish is my command. This Banana Split Smoothie recipe is the banana dessert recipe you need. Take a break from the cake, and try this yummy Banana Split Smoothie.
I hope you enjoy these delicious banana split dessert recipes. I'd love to keep talking about dessert, but I've gotta make like a banana and split!
If you liked the No-Brainer Banana Split Dump Cake, you'll love The Easiest (and Tastiest) Dump Cake Recipes. Check it out!



Which dessert did you go bananas for? Let us know your favorite!
Latest posts by RecipeLion
(see all)