Now that the weather is warming up (hooray!) the last thing you want to do is turn on the oven. Why make your house warmer than it already is? So, in order to still create delicious meals, we've gathered together some life-saving (and time-saving) recipes. These one pot meals are perfect for summertime. They allow you to cook savory, tasty dishes without turning your kitchen into a sauna. And the best thing about one pot meals is that they're incredibly easy! Just throw everything into a pot on the stove, cook, and you're done!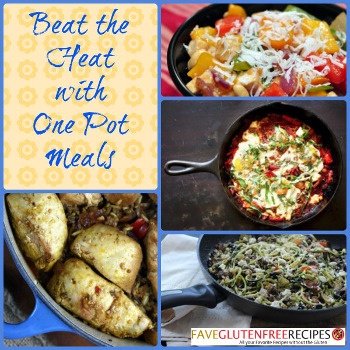 Recipes You Simply Must Try!
The great thing about one pot meals is that there is no end to the different types of dishes you can cook on the stove top. It's also a pretty foolproof and quick way to cook, which means you spend less time in the kitchen and more time enjoying the lovely summer weather. These particular stove top recipes are all gluten free, and the rich flavors produced from each of these recipes will make your mouth water.
Let's start with the Shakshuka (yes, that is how you spell it). Shakshuka is a North African Skillet Eggs dish. A combination of spices and rich flavors, this unique meal will blow you away. Serve it up on toasty or crunchy bread, and you have a delicious meal for any time of the day.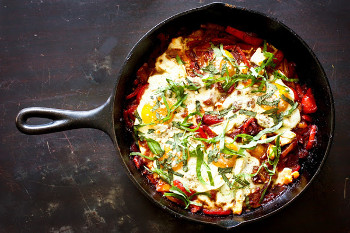 For those with more specific diet restrictions, try this delightfully simple Aloha Stir Fry recipe. Made from a combination of fruits and vegetables, this delicious tropical dish will make you feel like you're sitting on a beach, soaking up the sun.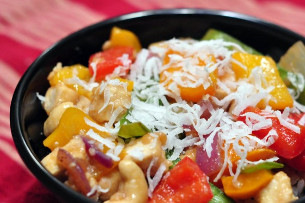 And last (but most certainly not least) there's this classic Chicken and Rice recipe. It makes a great family dinner and doesn't take long to throw together. A harmonious combination of flavors and spices, this delectable dish is guaranteed to become a part of your regular dinner rotation.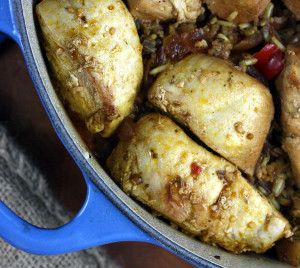 Additional One Pot Meals:
Check out these other recipes for more healthy and fast stove top dinners!
Featured One Pot Meals:
Still in need of more recipes? We've got you covered. These extremely talented bloggers have put together some wonderful one pot meals that are perfect for any occasion. From healthy dishes to comfort food, they have all their bases covered.  Check out these recipes and tell the bloggers how much you love them!
Fiesta Chicken and Rice by Tracey from Tracey's Culinary Adventures
Pizza Quinoa by Alissa from Girl Makes Food
No-Butter Chicken by Kelsey from Kelsey's Apple A Day
Skillet Cheesy Chili Mac by Christina from Sweet Pea's Kitchen
 Do you have a favorite one pot meal?
Latest posts by FaveGlutenFreeRecipes
(see all)