Looking at super gorgeous photos of food, you might wonder, "How do they do it?" It's hard enough to settle on your favorite selfie angle, so it's a challenge to style and photograph food, which is tied to the powerful senses of smell and taste. When it comes to food photography and food styling, you don't always want the perfect piece of pie – you want something that looks edible.
"

I love food photography that is real, looks in-context, and not staged. It feels warm, welcoming, like you would really eat it. 

I love when food looks the way it looks.

That sounds silly, but a lot of food photography will show you the most perfect piece of pie. No cracks, no flaws, no crumbs.  Editing or removing these natural elements makes the photo feel unobtainable and a bit sterile. When styling for our books, I love showing how it is. The crust may crumble, as it should, and I think that makes for a beautiful photo." –

Adia Benson, chef
That's a tip from our resident
Food Network celebrity chef
and Test Kitchen expert,
Adia Benson
, executive producer for our family of food sites including RecipeLion.com and more. (
We call her Addie
.) Addie's styling food for cookbooks all the time, and chatted with us about what goes on behind the scenes to make those cookbook photos worth drooling over.
Behind-the-Scenes Cookbook Food Styling Tips
What colors and shapes are most visually appealing for food?
I love white and marble. I think having the food stand out, being the color in the photo, is always beautiful. But I will say, it depends on the book subject. Our No Bake Dessert book is light and airy, playful, full of confetti, glitter and sprinkles. Cookies on the flip side is a bit more moody, with slate and darker lighting. Each book has its own look and feel that fits with the subject, making it visually 
appealing.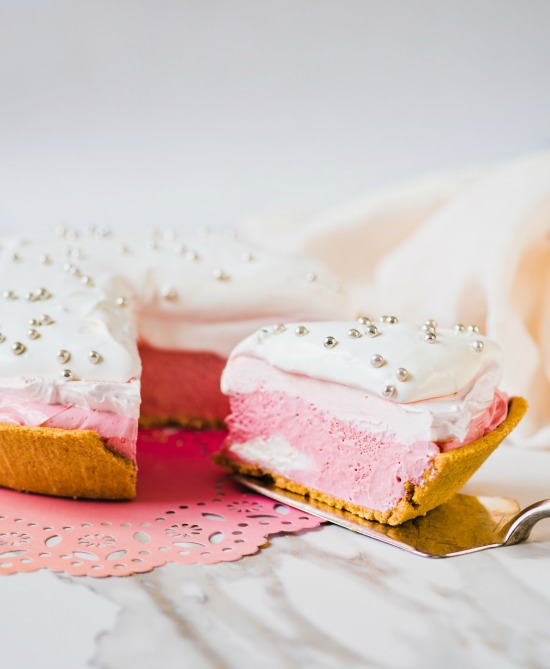 The overall goal is to always showcase the food rather than a specific prop. Having a wide variety of just plain white tableware is pretty much mandatory. Overall, basic white will get us, and any food photographer for that matter, through a wide variety of shoots. My photographer always reminds me to stay away from super shiny plates and surfaces (they are tempting!) because of light reflection, the more matte the surface and prop the better.
I will tell you now that chicken, certain cuts of meat, can be tricky. It's a science and and art. It takes time and practice to get good at it. I remember looking at photos from years ago and am embarrassed beyond belief. Practice, mess up, make a mess, that is what cooking and eating is all about.
What tricks would surprise a home cook? (Do they really put glue in the food to make it shiny?)
People really use glue! Hairspray (for shine), Crisco (to resemble ice cream), and the list goes on. I, however, do not. I am proud to say that everything I make and photograph is 100% edible. The food is real, I don't even spray it with water, it is edible. What I will say is that the food is "loved", as in it gets touched a lot. So, although sanitary, food gets manhandled until it looks right. I wash my hands a lot.
How can you make food look inviting?
Use your hands, add a lot of sauce so that it spills over and is visible, toss with herbs, take the time to toast something to a perfect golden brown, and flavor your food. Just because you can't eat the photo doesn't mean you won't know deep down what it really tastes like. Cook good food, and the photo will show it.
I love food photography that is real, looks in-context, and not staged. I think you can tell. It feels warm, welcoming, like you would really eat it.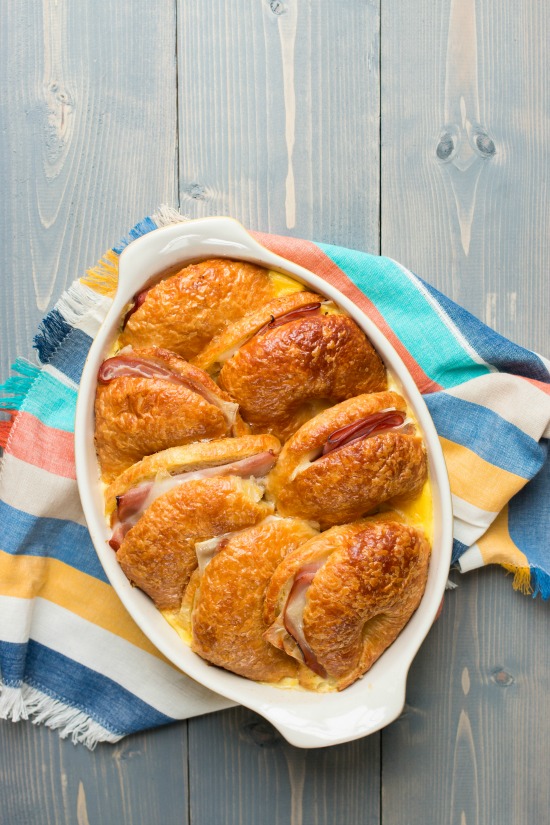 Is there a cookbook that you've always found visually striking or inspirational?
Some of the best cookbooks do not have photos! And on the flip side some of my favorite cookbooks I only have because of the photos. I own books that are aspirational, striking, yet nothing I cook or aim to accomplish necessarily, for example the Alinea cookbook, or Fables, a book by Christian Etienne. I think Ina Garten's books are pretty, I feel like I am in her home instead of a studio, and those recipes I know I could make 🙂
In my kitchen I display Thomas Keller's French Laundry book that he gave me, signed, for Christmas one year. In his kitchen a sign once read "What would you do if you knew you wouldn't fail." Having his book in my kitchen at home reminds me of this daily. It's not about the pictures, 
although they are beautiful, but it is an aspiration, an inspiration, as many books are.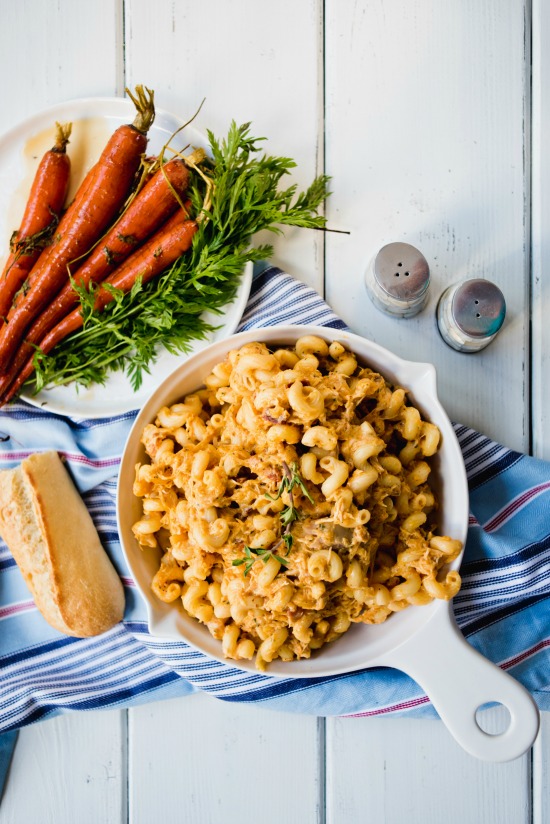 Bonus! Technical Tips from Our Food Photographer: Megan
Editorial food photography has really been leaning toward natural light lately.  Natural light is what most people have on hand, and its a beautiful light source to work with, sometimes unpredictable, but depending on how it's used, its almost always attractive.
In almost any situation, food shouldn't be shot straight on with the light source (called flat lighting).  It's unflattering and just plain boring.  When I shoot food it's mostly from the side, or even backlit with a reflector.  I almost always use some sort of reflector to fill in the extra light and bounce it back onto my subject.
As far as overall technical, I tend to shoot with a wider open aperture on a prime lens, I like the DOF and it make images a bit more creamy.  But I also have to be careful to nail my focus, sometimes having to close down just to make sure important details are in focus.
What kinds of food photos grab your attention?
Latest posts by RecipeChatter
(see all)