Ah, summer.
I don't know about you, but this is my favorite time of year. After being stuck inside all winter, I am just super antsy to get out and enjoy some warm weather. No more jackets and scarves, mittens, hats, etc. Just the sun on your arms. Summer is a great time for hanging outside with friends and, of course, eating amazing food. Grilled anything just tastes better when you are eating outside on a blanket in the sun. Picnics are the perfect marriage of enjoying the outdoors and chowing down on delicious foods. I could honestly do it everyday.
Have you ever noticed that there are some foods that just seem to work best for picnics as opposed to other foods? Sure, you can bring a PB&J sandwich with you outside, but chicken salad and coleslaw just seem to be "picnic food." Fresh salads, grilled chicken, burgers – all these foods just seem to be made for eating outside.
Try any of these Best Picnic Dishes.
Make any of these 13 Super Simple Picnic Recipes — Part 1 (and Part 2). Handpicked because they are easy to eat outside and super easy to transport (in a basket, maybe?). These dishes are meant to be shared as well.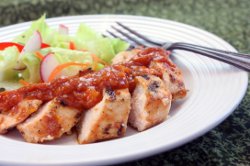 Just in time for summer, Alta from Tasty Eats at Home shares this simple and tasty Peach BBQ Chicken recipe. The juicy chicken is complemented by succulent summer peaches.
A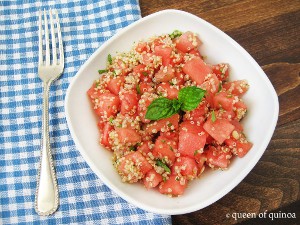 lyssa from The Queen of Quinoa pairs refreshing mint and bright lemon juice with sweet watermelon cubes to form one of this wonderful Watermelon Mint Quinoa Salad.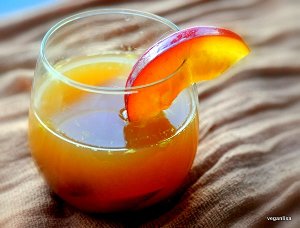 Cool things down as well with some of this delicious Kombucha Sangria. With this fruity beverage from Lisa at Vegan Culinary Crusade in your hand, you'll fell like you're on a Caribbean holiday.
How do you enjoy the summer weather?
Latest posts by FaveGlutenFreeRecipes
(see all)